The Chess Drum's Highlights of 2014!
Chinese men became Olympiad champions for the first time!
Photo by Daaim Shabazz.
The year 2014 was an interesting campaign and The Chess Drum covered the action in 240 published articles. Magnus Carlsen successfully defended his title in November and we have a new Olympiad champion in China… the men!! The balance of power in chess is slowly shifting as recent youth events dominated by both China and India which means 20 years from now, we could be looking at a totally different chess world. New talents are emerging around the globe in far-flung places.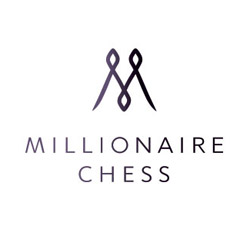 There were some novel tournament ideas such as the Millionaire Chess Open and the Qatar Masters, both first-rate tournaments setting records for prize fund and strength (for open tournaments). Hopefully this means that as a few major tournaments in Europe continue to die a slow death, other regions can reinvent and perhaps make up for the loss.
This year we saw a very contentious FIDE Presidential election. Garry Kasparov gave a valiant showing, but lost a bitter battle by a decisive margin. However Africa was a continent that showed its importance on the world stage and no longer can it simply be a matter of sending a few favors. Africa wants results and sustainability! As Asia has risen, this next decade may be Africa's chance to shine.
Will Africa begin to rise in 2015?
December
November
October
September
August
July
June
May
April
March
February
January