2014 Ghana National Championships
Both co-champions on the right side of the board… Francis Anquandah (top right) and Kojo Hasford (bottom right). Hasford won the tiebreak match.
The 2014 GHANA NATIONAL CHESS CHAMPIONSHIPS took place at the media centre of the Accra Sports Stadium between the 25th October and 2nd November. KCF Africa was pleased to be asked to sponsor the tournament which featured the top sixteen players in the country.
The closely contested event eventually came down to a play off between Francis Anquandah and Kojo Hasford who both scored 7.5/9. Hasford won the tie-break match and retained his title as Ghana National champion. Philip Ameku, ended 3rd place.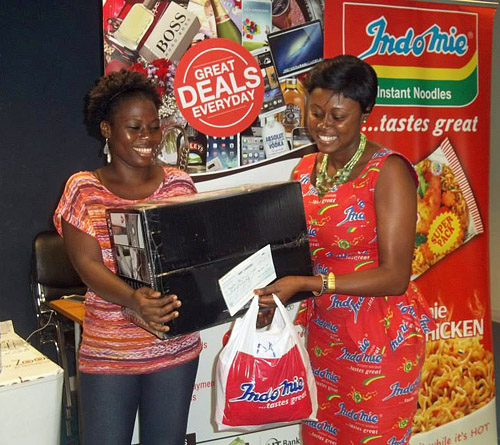 In the women's section, Angela Ayiku retained her title with a perfect score of 9/9 ahead of Sarah Sena and Dorcas Allotey. The event received excellent media coverage from TV3 and was also sponsored by Zoobashop, Sterling Projects and Indomie.
~Kasparov Chess Foundation for Africa (Facebook)