Make Chess look like a Million Bucks!
Dear chess community,
The buzz of the Millionaire Chess Open (MCO) has persisted since GM Maurice Ashley and Canadian entrepreneur Amy Lee announced the idea in December and confirmed the event in early April. This tournament has at least initiated a debate about chess promotion going forward.
Known these days as a commentator par excellence, Ashley has been at the forefront of a number of issues including scholastic chess, zero-tolerance for quick draws and now chess promotion. His initial foray into international chess promotion ended in a rousing success at the HB Global Chess Tournament. Unfortunately, the sponsor chose not to reinvest despite the organizational success of the tournament.
The idea of a million-dollar tournament was a bit ambitious and the criticism was swift. With a $1000.00 price point, many complained that the entry was simply not feasible. Of course that is a main concern, but perhaps there are other reasons such as the dates, cheating threats and Las Vegas' reputation as being less than a child-friendly place. Nevertheless, those who will attend will do so and be a turning point for chess. Ashley has conveyed to me in not one, not two, but three interviews that this is a grassroots campaign designed to build the brand of chess. Ultimately, it's up to chess players to make chess look like million bucks!
In my view, the Millionaire Chess Open is a novel event that may cause sponsors to ask the big questions pertaining to the value proposition of chess. Chess is widely respected and has worldwide loyalty, but the formula on how to market its value has not been discovered as it has in other sporting genres. Through all the criticism, no one will argue against the many cogent suggestions and ways that the MCO could be improved. Nevertheless, the effort has been laudable. I will be in Las Vegas taking photos, conducting interviews and being a beast on the chess board. Hope to see you there!
~ Dr. Daaim Shabazz, The Chess Drum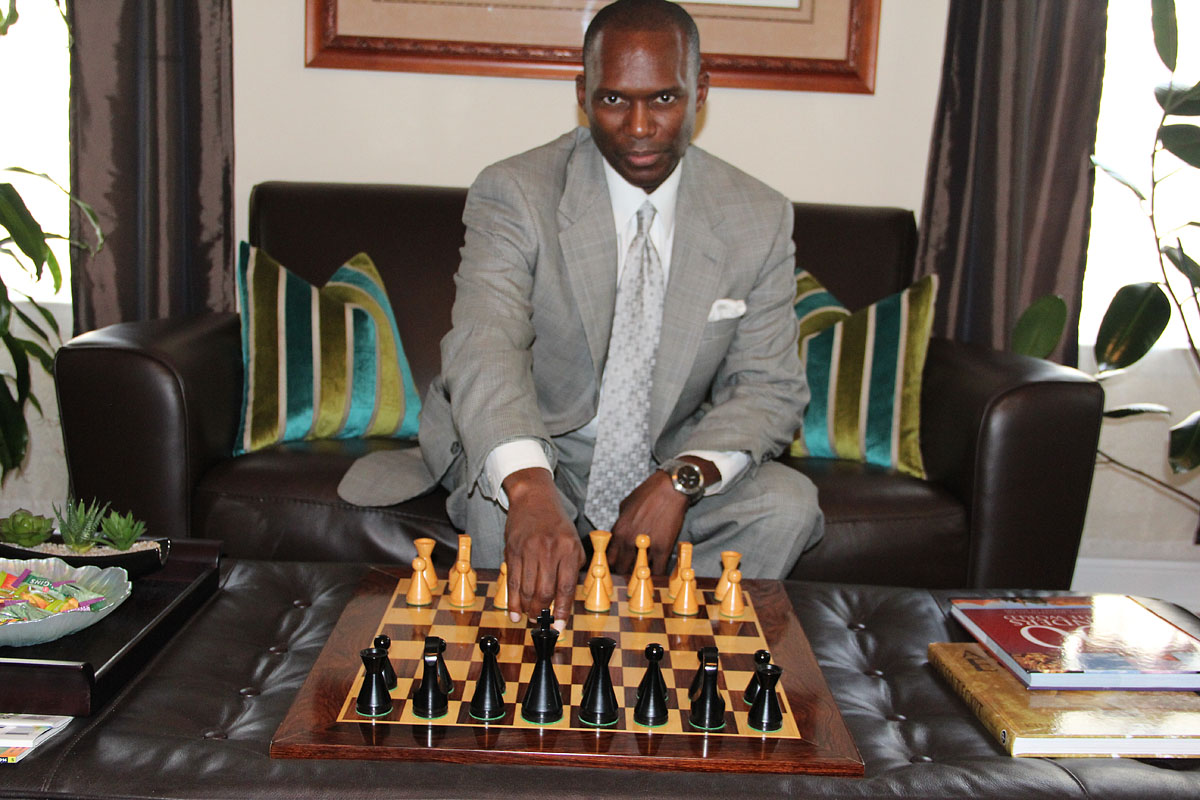 Get your camera and strike your millionaire chess pose!