The Chess Drum's Highlights of 2020!
The year was 2020. While the number is associated with clear vision no one could've seen this coming. The year was filled with hope just as "2000," "2010" had before. Each decade we hope for a new era filled with hopes and dreams, but the first year of the decade was one that will go down in infamy. The emergence of the coronavirus resulted in untold numbers of death and despair and literally brought the global economy to a standstill.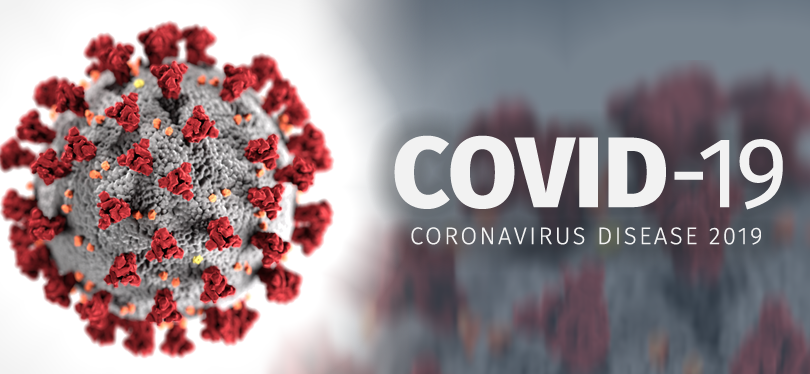 To date, nearly 84 million have been afflicted with the deadly virus with the U.S. accounting for the largest percentage of the 1.8 million having succumbed (353,000+). However, there were some historic developments. The virus did delay the completion of the 2020 World Candidates tournament, but the elite players kept busy as there were a number of elite tournaments staged with Magnus Carlsen in the middle of the action hosting his own online chess tour. Maurice Ashley organized a new format with "Clutch Chess" in which the points had heavier weights as the tournament wore on.
Online activity exploded and the quarantine restrictions kept people in their homes and many adjusted to a hibernated lifestyle. For the chess community, it turned out to be a silver lining, and online chess activity increased dramatically. Streamers developed Twitch channels with Hikaru Nakamura leading the charge and making inroads for chess popularization.
In March, we ran an article here, "Will the coronavirus change OTB chess?" We already know that online chess had become a popular place for chess activity since the 1990s, but now organizations scrambled to convert their signature tournaments onto chess servers. On a positive note for chess we saw how chess communities like Ghana, Senegal and other regions were dealing with COVID-19.
Perhaps the second monumental event was the protest involving the death of George Floyd. The outrage in the aftermath of his death led to a worldwide outpouring of support in the fight against social injustice. The topic of racism became an international discussion and The Chess Drum made a few contributions including "George Floyd and the Right to Thrive."
While we want to have an honest discussion on these issues, we have to be careful not to paint an overly dire or overly naive picture. FIDE's Statement on Racism got a response here. On the issue of whether chess is a racist game? We covered that in "Is Chess Inherently Racist?"
On a lighter note we saw commercials on Maurice Ashley (Hennesey) and Watu Kobese (Mazda). Both highlight legendary figures, and Kobese's story was especially touching.
Video by Mazda Southern Africa
We also found out what happened to Theophilus Thompson after I received a tip from a librarian in Fredericksburg, Maryland. Outstanding! A monument has been dedicated to this pioneering problemist with his classic book. Check out this wonderful development!
Speaking of books, there were few books we highlighted this year:
Tani Adewumi – My Name is Tani
GM Viswanthan Anand – Mind Master
Dr. Lyndon Bouah – Reflection on Chess in the Rainbow Nation
Atty. Bertram Scott – The History of Chess in Jamaica: 1834-1978
While online chess resulted in a "chess boom," the run of the "Queen's Gambit" took advantage of binge habits of quarantined families. The fictional Beth Harmon became a megastar and inspired girls worldwide to play chess. The TV fictional series was a sensation and put chess at the forefront in 2020. All types of initiatives have been launched as a result.
However, it is ironic that the the non-fictional Phiona Mutesi had no such impact in "Queen of Katwe." The story was equally compelling but perhaps didn't have the same relatability… two "Queens," two different realities. Incidentally, Pearl Waligwa who taught a young Phiona the moves in the movie, succumbed to a brain tumour this year.
Death was a overarching element that most of us had to confront. On a personal note, I lost both siblings (Abraham Jr. and Ahvia) to non-COVID illnesses. In addition, I also lost acquaintances and featured several profiles for chess players in 2020. They were:
Beejay Hicks (USA)
WIM Arianne Caoili (Philippines)
Michel Nguele Viang (Cameroon)
Della-Marie Walcott (Trinidad)
IA Bob Wheeler (Jamaica)
IM Pedro Aderito (Angola)
Charu Robinson (USA)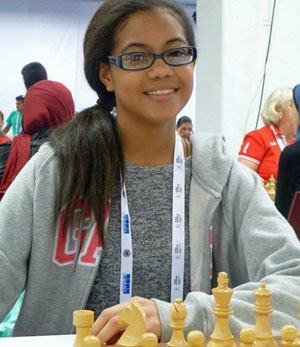 Trinidad's Della-Marie Walcott at
2012 Chess Olympiad in Istanbul, Turkey
Photo by Rohan Waite
Charu Robinson of Harlem, New York
January 3, 1977 – October 13, 2020
The year 2020 was a challenge for many of us, but I am happy to say that The Chess Drum was chronicled in the latest New in Chess. The Chess Drum will be celebrating its 20th year! Thanks for the support all of these years.
Here are some of the moments to revisit…
December
October
September
August
July
June
May
April
March
February
January
Index of Stories (2001-2020)
The Chess Drum, LLC is a publisher of chess news content and literature. The organization's website has continued to demonstrate the universality of chess by covering a variety of topics through news stories, essays, interviews, and photos since 2001. Visit The Chess Drum at thechessdrum.net and follow the beat on Facebook and Twitter!