Tani Adewumi book coming in April!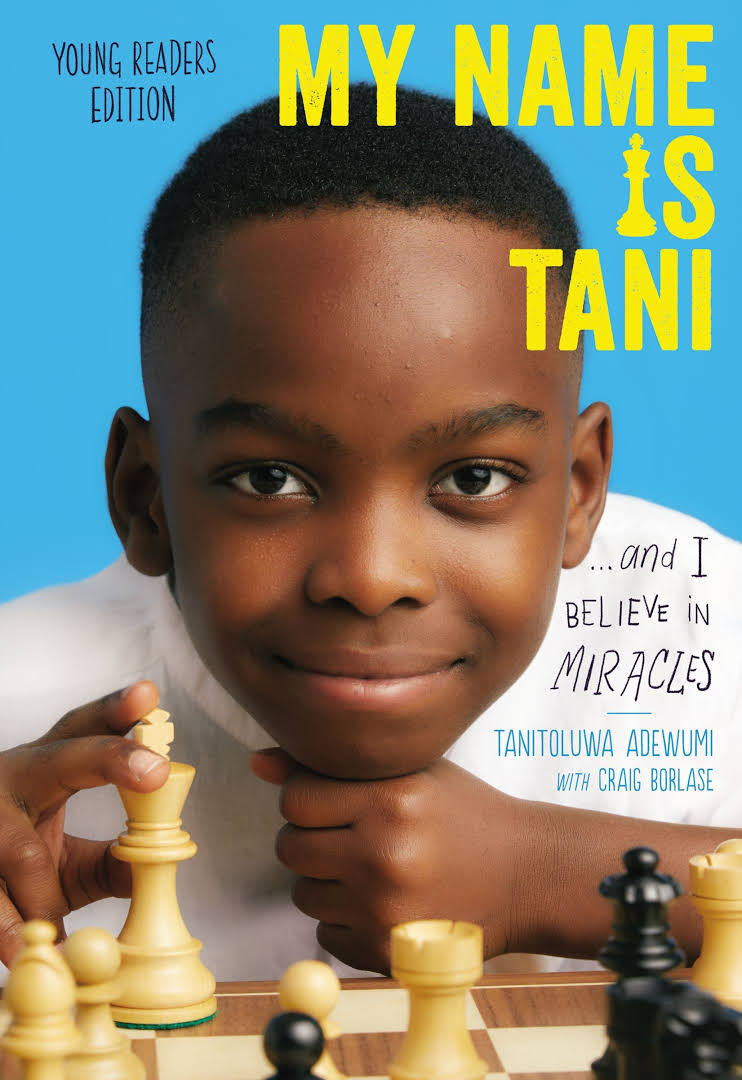 One of the biggest viral chess stories of 2019 is about to be released in book form. The story was miraculous in itself. A royal family left Nigeria seeking political asylum and ending up in a homeless shelter. They stayed in the shelter for two years during which Kayode Adewumi took on a job as a dishwasher while adjusting to life in a new country. The typical immigrant story, right? It gets better.
Kayode's youngest son, Tanitoluwa "Tani" Adewumi, enrolled in P.S. 116 and was taught the game of chess at the school's club meetings. He studied the game on the floor of the shelter and got his first rating of 105 (one zero five). After the initial training sessions, he continued to make progress and in 2019, he won the New York primary state championship with a perfect score. Amazing, but it's not the end of the story.
After his victory, the New York media picked up the story and it went viral. New York Times Nicholas Kristof ran the story, "This 8-Year-Old Chess Champion Will Make You Smile," which described Tani's story. Social media picked up the buzz and Tani started to get more publicity. What happened was even more amazing.
The story that went viral!
Based on the story that was presented in the media, there was a lot of interest in helping Tani and his refugee family. A GoFundMe fundraising campaign was set up and a fairly ambitious $50,000 goal was set. Within a couple of days, that goal was met.
As the story gathered steam, so did the fundraising. Within four days, the campaign had reached $100,000. Within a week, the amount had ballooned to over $200,000. What started out as a success story for the boy, ended up with $254,448 of donations, totally crushing the initial goal.
A week ago, the boy was homeless, studying chess moves while lying on the floor of a shelter in Manhattan. Now Tani, as he is known, has a home, a six-figure bank account, scholarship offers from three elite private schools and an invitation to meet President Bill Clinton.

~ New York Times story… after a social media campaign went viral
After the campaign had closed, the family vowed not to take a cent of the money except 10% for tithes and the rest to help African refugees. Interesting gesture. The Adewumi family (Kayode, his wife Oluwatoyin, oldest son Austin and Tani) now live in a modest apartment and adjusting to life in New York.
Video by Today Show (NBC News)
Currently, Tani has continued to improve and within a year has gone from 1587 (when the story broke) to a recent high of 1983. The rise has been meteoric and on the heels of his success, a book is coming out in April 2020 titled, My name is Tani… and I Believe in Miracles: The Amazing True Story of One Boy's Journey from Refugee to Chess Champion. It is available for pre-order on Amazon and is listed at 224 pages. The book is ghost-written by Craig Borlase and is due out April 14th.
Pre-Order!
Daaim Shabazz, "Nigerian schoolboy Tani Adewumi making waves in New York," The Chess Drum, 18 March 2019
Daaim Shabazz, "After viral story, the work begins for Tani Adewumi," The Chess Drum, 29 March 2019