Dear chess friend,
Very soon, on July 20th, we will celebrate International Chess Day. As you probably know, this also marks FIDE's 96th anniversary.
This is a day to celebrate chess, and from the International Chess Federation, we would like to reinforce this tradition.
Last year many of you joined us in this celebration, and thanks to that we achieved resounding success: many people and institutions from "outside" the chess world echoed our campaign, and we managed to attract more people to our sport.
This year we will also count on the invaluable support of the United Nations and UNESCO.
We would like to invite you to take part in this celebration again. Our plan for the International Chess Day 2020 is simple but ambitious: we want to make an appeal to the members of our chess community and ask you to teach someone how to play chess to mark this day.
You will find detailed instructions below. I would kindly ask you to distribute this information among your friends, members of your chess club or federation, associates and sponsors, and representatives of the media in your respective countries.
Arkady Dvorkovich
FIDE President
---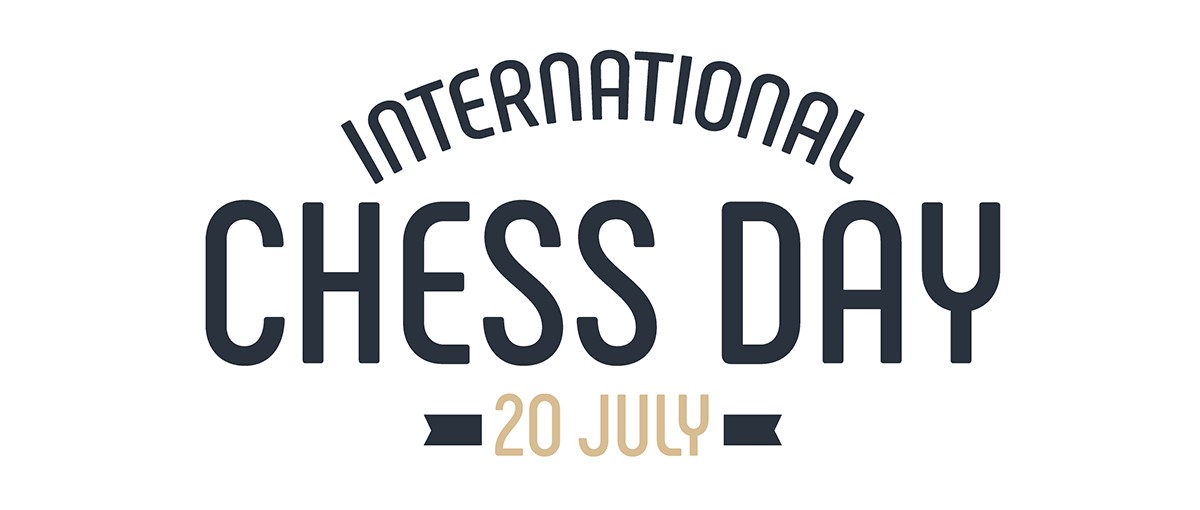 WHO?
Preferably a kid (it would be easier, and more rewarding for you both!), but it can also be a grown-up. Learning chess has beneficial effects, at any age!
Choose someone close to you. You can change somebody's life by teaching him/her a beautiful game, but you will also be spending some quality time and creating or reinforcing a special bond with that person. If your children already play, maybe you can invite your nephew, or your son's best friend. Maybe you can finally teach your boyfriend how to play, or your high-school best mate. Or you could propose this as an after-work activity with your colleagues at the office.
WHEN?
July 20th falls on a Monday, so the plan is that we devote to this action the weekend, from Friday to Sunday (July 17-19).
Then, on Monday, we share our experience on social media. Can we start the week with one million new chess players? We believe so.
HOW?
Some of you might be seasoned chess teachers, but many others have never taught the basics chess to absolute beginners. During the days leading to the weekend, try to gather some materials, watch some tutorials, and do some reading. From FIDE, we will stimulate the exchange of information and will share the most interesting ones, in different languages. Let's help each other with the preparations.
SOCIAL MEDIA
Last year, on the International Chess Day, 3,842 tweets from 2,342 different contributors used the hashtag #Internationalchessday. That means we reached an audience of more than 18 million people and 47 million potential impacts – and that's on Twitter alone! The campaign was also massively followed across other social media platforms like Instagram and Facebook, and International Chess Day became a trending topic in several countries. The trend was so strong that many global brands, institutions, and celebrities, joined the initiative.
Let's try to reach even higher numbers this year! You can start using the hashtag #Internationalchessday in your social media posts during the weekend leading to July 20th. But the very important day is Monday: please make sure to make at least one or two posts with the official hashtag, if possible early in the morning. That will ensure that other users will follow.
If you have any doubts or suggestions, or you think you can contribute to this campaign in some other way, please don't hesitate to contact us:
David Llada
david.llada@fide.com
+ 34 623 021 120
---

Copyright © 2020 International Chess Federation, All rights reserved.

You are receiving this email because you are a member of the FIDE Directory. The use of personal data such as your email address is made in compliance with FIDE data protection policy which you can find here: https://www.fide.com/privacy. Want to change how you receive these emails? You can update your preferences. In case you wish your email to be deleted from our archives, follow the "unsubscribe" procedure.

Our mailing address is:
office@fide.com
2 Responses to ""International Chess Day" July 20th"
Your browser does not support the video tag.

Video by FIDE

Video by United Nations

Happy International Chess Day! #InternationalChessDay pic.twitter.com/uBpUmXk1ti

— Daaim Shabazz (@thechessdrum) July 20, 2020

Games & sports can help get through times of crisis like #COVID19 by reducing anxieties & improving mental health.

Monday is the first-ever #WorldChessDay. https://t.co/g8R2BnWLXU pic.twitter.com/xdlgG5thNU

— United Nations (@UN) July 20, 2020
Leave a Reply!