Kentucky hosts Chess-Kwanzaa celebration
Louisville, Kentucky will host their 2nd Annual Kwanzaa Chess Bowl during the weeklong festival. Lailah Hampton-El, Executive Director of Liberated Minds Homeschool Academy, posted a flyer announcing the event on Friday, January 1st, 2021 (New Years Day). The event was also announced in an article on WLKY.com which announced other Kwanzaa activities.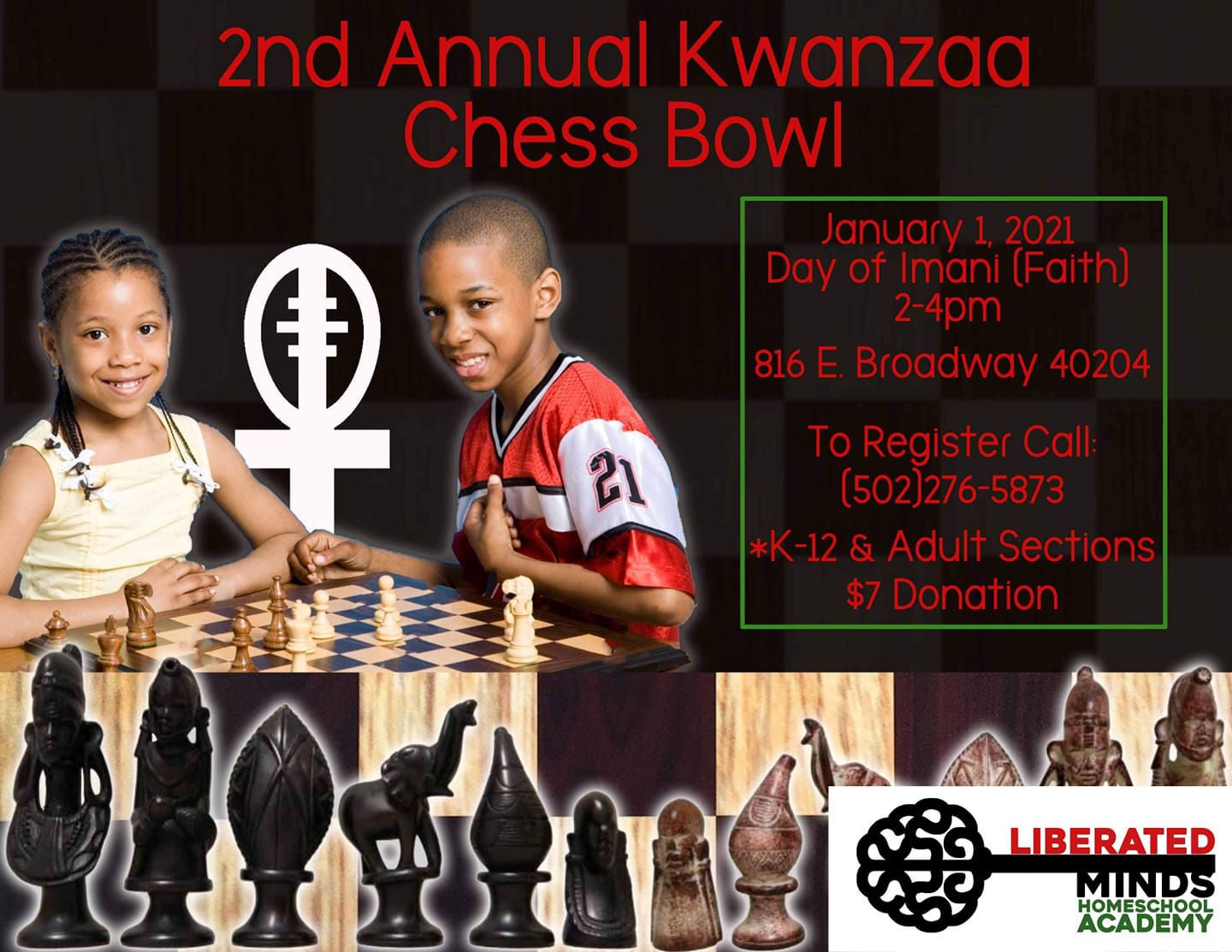 Lailah Hampton-El at last year's inaugural event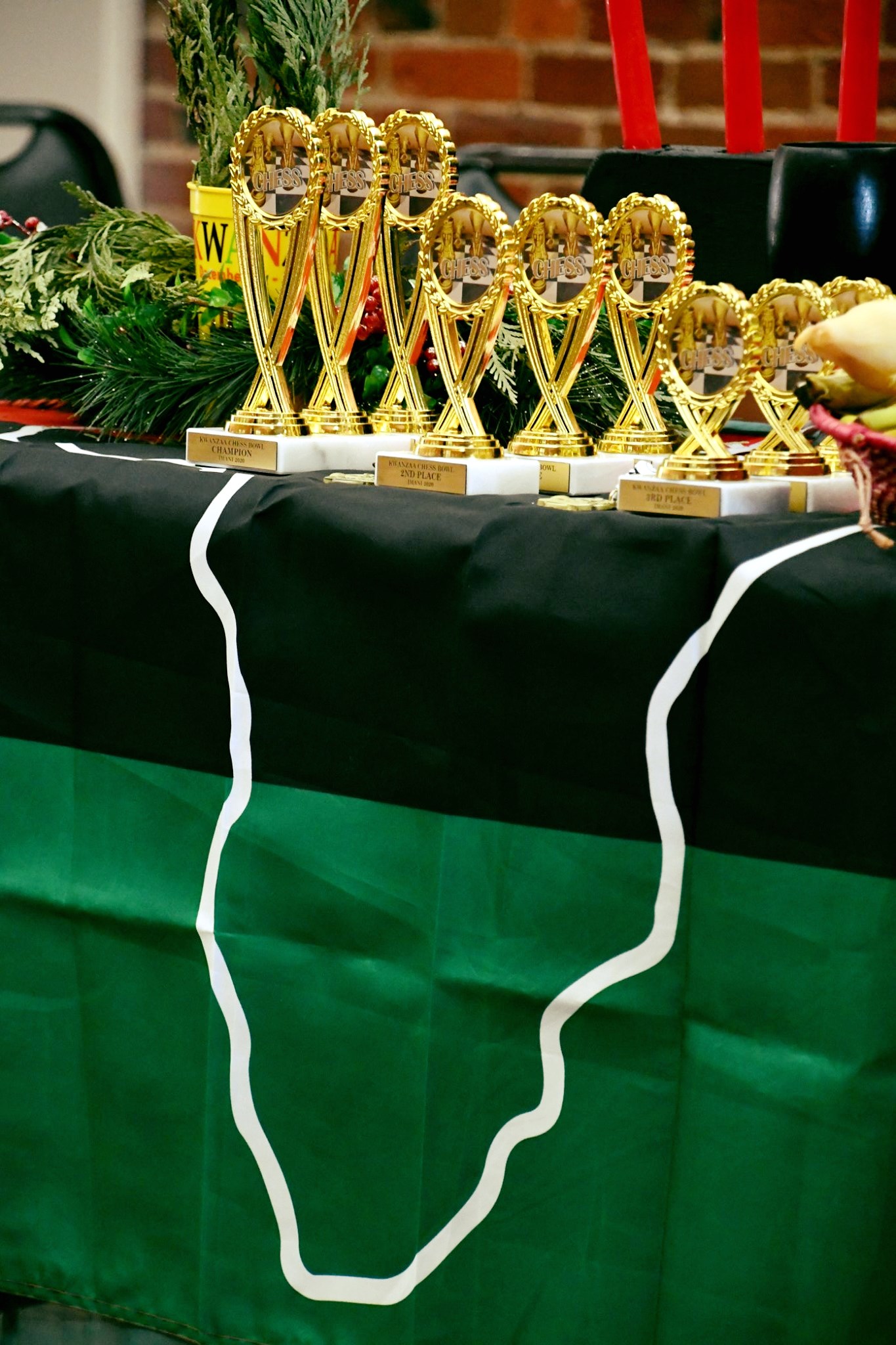 Photos by Bud Dorsey
Kwanzaa was created in 1966 by Dr. Maulana Karenga as an outgrowth of self-awareness during the revolutionary 1960s. It became an outward expression of reverence to seven principles consistent with ancient African civilizations.
The weeklong festival (December 26th – January 1st) and features historical reflections, honoring of ancestors, music/dance tributes, storytelling, wholesome food feasts, and most importantly, self-affirming activities for children of the African Diaspora. While the festival begins the day after Christmas, there is no relation to any particular religion.
Kwanzaa, Swahili for "first fruits," was created to reinforce the "Nguzo Saba," or the seven principles identified as central to African identity: Umoja (unity), Kujichagulia (self-determination), Ujima (collective work and responsibility), Ujamaa (cooperative economics), Nia (purpose), Kuumba (creativity) and Imani (faith).
Alexis Matthews, "'Family, unity, culture': Kwanzaa celebrations begin, Louisville traditions go virtual," WLKY.com, 26 December 2020.