As Candidates 2020 approaches, Coronavirus rocks chess world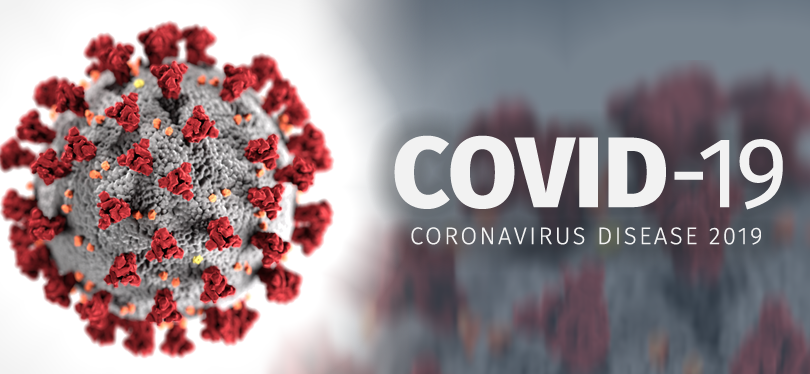 The chess world gasped as Azerbaijan's Teimour Radjabov suddenly withdrew from the Candidates tournament with less than two weeks remaining before the opening round. Frenchman Maxime Vachier-Lagrave, who had barely missed out qualifying, will replace him (per FIDE regulations… articles 2.2 and article 2.1.E).
While this will certainly shake things up, there is another factor that threatens the tournament to its core. It turns out that Radjabov's rationale for withdrawing was not due to lack of chess ambitions (or "personal reasons"), but specifically the omnipresent COVID-19 known as the "coronavirus."
Statement of Teimour Radjabov's statement (from Peter Doggers at chess.com):
Teimour Radjabov
Photo by Kirill Merkuryev
"From March 15 to April 5, 2020, I was supposed to participate in the Candidates Tournament in Yekaterinburg, Russia. As you know, there is currently a growing epidemic of the coronavirus worldwide. The World Health Organization (WHO) has announced the highest scale for an epidemic: red. Many tournaments and other significant events in the world have been canceled or postponed to a later date, based on the latest situation.

The International Chess Federation has taken a number of precautionary measures, but not all. It was stated that the Chinese players, their coaches and accompanying persons will be quarantined for 14 days in Russia. One of the Chinese chess players [GM Ding Liren – PD], the coaches and the delegation have indeed been quarantined. However, the other participant from China [GM Wang Hao – PD] will not be quarantined and will arrive shortly before the start from a country [Japan – PD] where the coronavirus epidemic is growing every day.

Also, there is no explanation from FIDE how the tournament will proceed if a participant or coach or accompanying person, a journalist, an interviewer, or an arbiter has signs of a cold or influenza, or, God forbid, if a coronavirus will be diagnosed. Will participants will be quarantined, and how much time and steps are needed to analyze and determine the exact presence or absence of the virus?

The Candidates Tournament is a chess marathon, consisting of 14 rounds over 22 days. How the tournament will develop during this global epidemic, what measures will be taken in case of detection of the virus and what measures will be taken in relation to a sick participant, no one has explained to me. Due to the complexity of all these points, I turned to FIDE [and] asked to postpone the tournament to a later date. This was denied. In connection with the above, I considered that such conditions can greatly affect the necessary level of concentration and mood required for the best possible play in such an important tournament as the Candidates, and a possible danger to the health of the players. As a result, I was replaced by another participant."
This well-stated concern by Radjabov raises a number of important questions and they have been echoed by other players, including Wang Hao of China. For the past couple of months, the world has been gripped in a battle against against the coronavirus.
A number of high profile tournaments have already been cancelled. Federations are now scrambling with contigency plans to ensure that players are taking the appropriate measures to prevent the transmission of the virus. Some organizers of world events are establishing criteria based on number of participants.
The European Chess Union announced that the following events have been cancelled in Crete, Greece…
World Cadet & Youth Rapid & Blitz Chess Championships 2020
World Amateur Chess Championship 2020
European School Championships 2020
World Cadet & Youth Rapid & Blitz Championships, World Amateur Chess Championship, European School Championships, originally scheduled for April are postponed to after June 15 due to #COVID19 global outbreak.

Joint statement by FIDE and @ECUonline: https://t.co/2xv7bmW1Un pic.twitter.com/CICI3NVuKP

— International Chess Federation (@FIDE_chess) March 6, 2020
In addition, word circulated that the following events have been cancelled due to the Coronavirus:
HD Bank Cup (Ho Chi Minh City, Vietnam)
Dubai Open (Dubai, United Arab Emirates)
Bangkok Open (Bangkok, Thailand)
Reykjavik Open (Reykjavik, Iceland)
Sharjah Open (Sharjah, United Arab Emirates)
The U.S. Chess organization had released a statement ahead of their National K-12 Championships that dealt with hygiene prescriptions. The usual advice of washing one's hands and covering one's mouth are standard, but also wiping down the chess pieces after every game!
What you need to know about our upcoming spring national scholastic championships and our coronavirus precautions.https://t.co/j9252IMF5A pic.twitter.com/j8ayoWwHMW

— US Chess (@USChess) March 5, 2020
Many will glad to know that the Candidate's tournament will begin this week in Yekaterinburg, Russia, but is it a wise choice? There was some apprehension that Ding Liren (coming from Shanghai, China) and Wang Hao (traveling from Japan) would somehow be affected due to the national emergency, but FIDE posted the following message on social media.
Ding Liren and his team are currently flying from Shanghai to Moscow, where they are expected to land at 16:45 local time.

As planned, they have been provided with a place to stay for the next 14 days, with a doctor at their disposal. pic.twitter.com/OfDAnnr51B

— International Chess Federation (@FIDE_chess) March 2, 2020
Ding went through the quarantine process, while Wang did not. There is a brewing controversy as to whether proper procedures are being followed by FIDE to address the outbreak. Many players traveling to Moscow will be traveling on planes and it is not clear whether there is any allowance for the 14-day quarantine.
FIDE has issued a statement for the World Senior Team Championships in Prague, Czech Republic. The senior age group is said to be the most vulnerable to the virus. The protocol included such precautions as "social distancing," handwashing, and optional handshaking.
Cases have already soared to over 100,000 worldwide with nearly 3,700 deaths, mostly in China. One important question that looms pertains to the Chess Olympiad. How will the biennial event be affected? While we wait on word about the Tokyo Olympics, FIDE does not have much more time than the Tokyo IOC to make a decision.
The next month will be crucial in determining which major tournaments will be scuttled as a safeguard measure against the virus. One thing is for sure, the pandemic will have a crushing effect on travel and the global economy at-large.
FIDE World Candidates: https://www.fide.com/news/411
FIDE World Seniors: http://www.wstcc2020.net/information/fide-medical-security-protocol/
CDC: https://www.cdc.gov/coronavirus/index.html
COVID-19 world meter: https://www.worldometers.info/coronavirus/