2018 Chess Olympiad (Batumi, Georgia)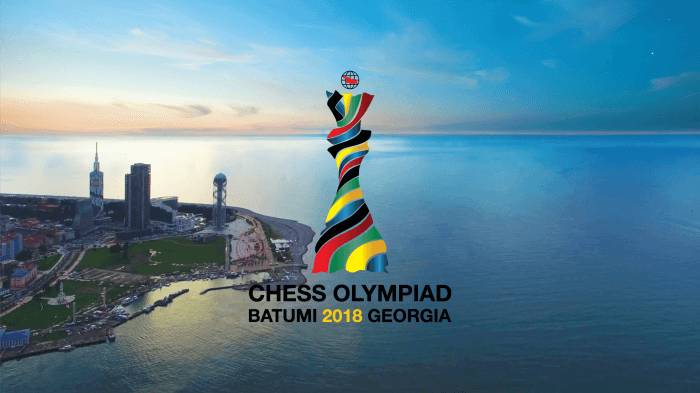 Chess players, fans and friends!
The 43rd Chess Olympiad will open tomorrow with the opening ceremonies. There has been a lot of fanfare about the entertainment for the opening. Approximately 180 countries will be traveling to Batumi, Georgia to take part in the competition and the proceedings.
There are some very intriguing developments with the highlight being the 89th FIDE Congress and the election of FIDE President. Given the intensity of the campaign leading up to the election, it will prove to be a very contentious battle since the winner will usher in new leadership to carry chess forward. This means a lot given the publicity nightmare the FIDE brand has suffered in the past which included the embarrassing decertification of FIDE bank accounts.
It would be presumptuous to say that chess is secondary in the most important event in the sport, but given what the community faces in the coming years, the ability to develop for FIDE for forge a path may dictate what course is taken. Hopefully the political battles will translate into a better future for chess.
The Olympiad is a must-see for every chess player because it embodies the spirit of chess. Too often, we only focus on the top 10 players and cover the top 10 countries. In fact, each team traveling thousands of miles to partake in the festival have just as much passion and there are stories that have yet to be told. It is symbolic that Georgia is hosting the event given its rich history in chess. Media reports have shown that the city of Batumi has moved into high gear in creating a wonderful event.
The Chess Drum has covered five Olympiads, and will be onsite for the first half of the event. We will cover the news of the day and hopefully conduct a series of interviews from a variety of players. Please "like" The Chess Drum on Facebook and "follow" on Twitter to get the latest updates.
Enjoy the festivities. GENS UNA SUMUS!
~ Dr. Daaim Shabazz, The Chess Drum
Follow @thechessdrum