2019 World Chess Cup (Khanty-Mansiysk, Russia)

2019 World Chess Cup
(Khanty-Mansiysk, Russia)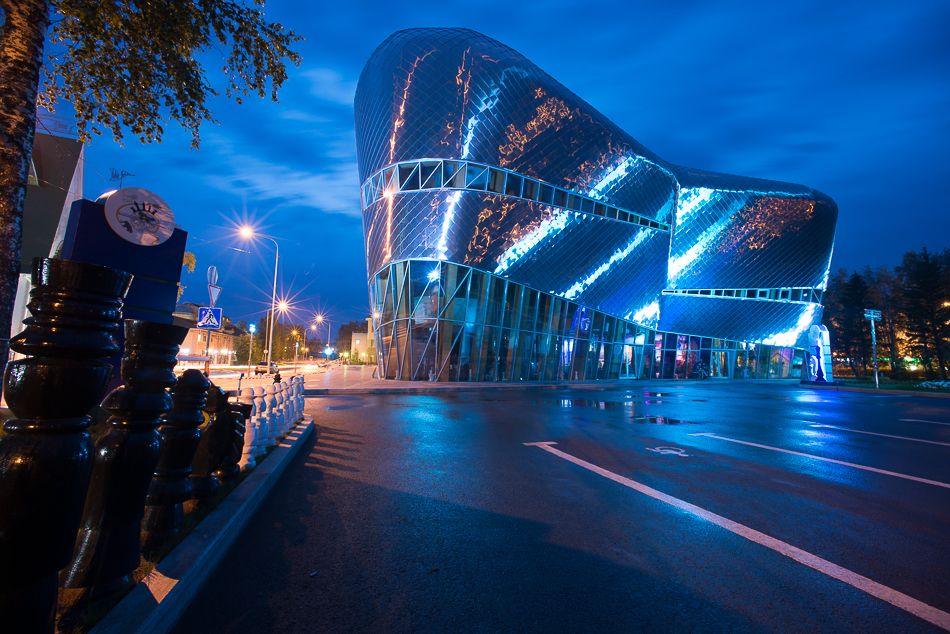 Ugra Chess Academy (Loparev Street, 6) in Khanty-Mansiysk, Russia
Photo by ugra2018.fide.com
On tomorrow, September 9th, the 2019 FIDE World Cup will open in Khanty-Mansiysk making it the city's fifth time hosting the event. 128 players from 47 countries will make the journey to the Siberian region for a chance a glory and a chance to raise their flag. The event which will close on October 4th. The two finalists will qualify for the FIDE Candidates Tournament 2020, a qualifier for the World Championship against Magnus Carlsen. Ding Liren will be the top seed and many other top 20 players will be present.
China's Ding Liren is the top seed
Photo by Lennart Ootes
The opening ceremony will be held in the Arts Center for Gifted Children of the North on September 9th at 7:00 pm local time. Draw for the colors will take place during the ceremony. Russia is represented by 28 players, followed by India – 10, China – 7, and USA – 6. The diverse field features youngsters and long-time veterans. The 14-year-old GM Nodirbek Abdusattorov (Uzbekistan) is the youngest player while GM Essam El-Gindy (Egypt) the oldest at 53. Women's World Champion Ju Wenjun will not be competing in order to prepare for the Women's FIDE Grand Prix.
Carlsen will not participate this year after participating in Tblisi, Georgia in 2017. He was eliminated by Bu Xiangzhi in round three. Fabiano Caruana will also not be taking part as he has a guaranteed spot in the Candidates tournament.
Anish Giri (2780, Netherlands), Ian Nepomniachtchi (2776, Russia), Maxime Vachier-Lagrave (2774, France), Shakhriyar Mamedyarov (2767, Azerbaijan), Wesley So (2767, USA), Yu Yangyi (2763, China), Lenier Dominguez Perez (2763, USA), Sergey Karjakin (2760, Russia) are some familiar names. Karjakin won the Cup in 2015. Other winners participating include Levon Aronian (Armenia), Boris Gelfand (Israel), and Peter Svidler (Russia).
The total prize fund is $1.6 million, with $110,000 for the winner and $6,000 for first round losers.
Levon Aronian of Armenia, 2017 World Cup winner
Photo by Anastasia Kharlovich (fide.org)
PRIZE DISTRIBUTION
(US$)Total
Round 1: 64 × 6,000=384,000
Round 2: 32 × 10,000=320,000
Round 3: 16 × 16,000=256,000
Round 4: 8 × 25,000=200,000
Round 5: 4 × 35,000=140,000
4th place: 50,000
3rd place: 60,000
2nd place: 80,000
1st place: 110,000
Total (US$): 1,600,000
MATCH DETAILS
Each of the matches will comprise of two game matches, plus tiebreaks, if necessary. The last standing after the previous rounds will enter a seventh round of four games, plus tiebreaks if necessary. Players receive 90 minutes for the first 40 moves followed by 30 minutes for the rest of the game plus 30 seconds per move starting from move one. If the score is tied the players then play two 25-minute + 10-second increment rapid games, then two 10+10 games, then two 5+3 and, finally, Armageddon, where White has 5 minutes to Black's 4 but a draw qualifies Black for the next round.
SCHEDULE
Round 1: September 10th – September 12th
Round 2: September 13th – September 15th
Round 3: September 16th – September 18th
Rest day: September 19th
Round 4: September 20th – September 22nd
Round 5: September 23rd – September 25th
Round 6: September 26th – September 28th
Rest day: September 29th
Final and play-off for third place: September 30th – October 4th
All rounds start at 3 pm local time
Chief Arbiter – IA Ashot Vardapetian (Armenia)
CLICK to enlarge
The 2019 World Cup is organized by the Government of Khanty-Mansiysk Autonomous Okrug-Ugra, World Chess Federation (FIDE), Ugra Chess Federation, and Ministry of Sports of the Russian Federation.
Official: https://khantymansiysk2019.fide.com/en/
chess24.com: https://chess24.com/en/watch/live-tournaments/khanty-fide-world-cup-2019