12th All-Africa Games (Rabat, Morocco)
The 12th All-Africa Games started in Morocco on the 19th of August with the Opening Ceremonies. The quadrennial games will be held in several cities and feature 301 events in 26 sports. All fifty-four nations are participating. The official site gives some history.
First organized in 1965 in Brazzaville, the 12th African Games will take place from 19 – 31 August, in Rabat, the capital of Morocco. After 50 anniversaries, this edition is a real opportunity to look back at the results and the highlights of a multi-sports tournament that Morocco will embrace on its land.

The 2019 African Games are marked by the participation of 6000 athletes, from 54 African countries, competing in 26 sport codes. Also the Rabat 2019 African Games will be a qualification step for the Tokyo 2020 Olympic Games, for several sports. Thus, for the first time in the history of this important continental event, 18 different sports are expected to be qualifiers for the Tokyo Olympics, which comes to take these Games to a new level.

Events will be held in seven Moroccan cities, namely: Casablanca, Rabat, Sale, Temara, Khémisset, Mohammedia, and El Jadida.
Opening Ceremonies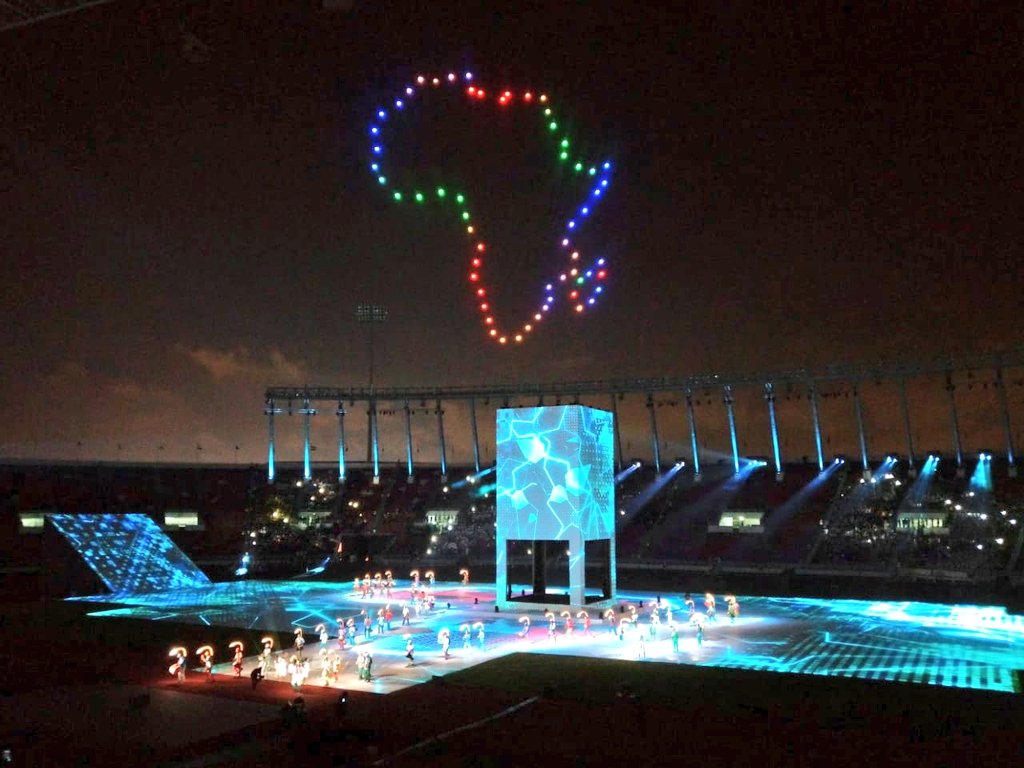 Photos by Jeux Africains Rabat 2019
Thus far the media has been up to par as the event is receiving wide coverage in social medi circles and the official website has been on the mark thus far.
The chess portion saw twenty teams open play today in the 15'+10″ rapid segment. While most of the sporting events will take place in Rabat, the chess festivities will take place in Casablanca and feature rapid and blitz in five events: mixed team rapid, men's and women rapid, men's and women's blitz.
Lekan Adeyemi making the ceremonial move at Ahmed Adly's board.
Photo by Kema Goryaeva/FIDE
Official Site: (English, French, Arabic)
Chess-Results: https://chess-results.com/tnr465340.aspx?lan=1&art=2&rd=1
Chess24: Mixed Rapid (Team), Individual Rapid (Open, Women), Individual Blitz (Open, Women)
Photos (FIDE): https://www.flickr.com/