2019 World Chess Cup starts today… Africa rejuvenated
This has been a banner year for African chess. The Grand Chess Tour Rapid & Blitz hosted in Abidjan, Cote d'Ivoire was a smashing success. The 2019 African Championship in Tunisia was the strongest ever and the recently-held 2019 Africa Games was all the rave. These three events have been a culmination in a year of promise and hope on the continent.
African players will trek to the Siberian region of Russia with a rejuvenated spirit in hopes to make an impression. A refreshing confidence has been seen in recent years. Who can forget the confidence of Zambia's Andrew Kayonde when facing world-class opponent Vassily Ivanchuk at 2018 Chess Olympiad in Batumi, Georgia. In a gripped battle, Ivanchuk was still trying to win a game from an equal position. Not to be denied, Kayonde said, "I know he is Vassily Ivanchuk, but I'm also the Zambian Champion!"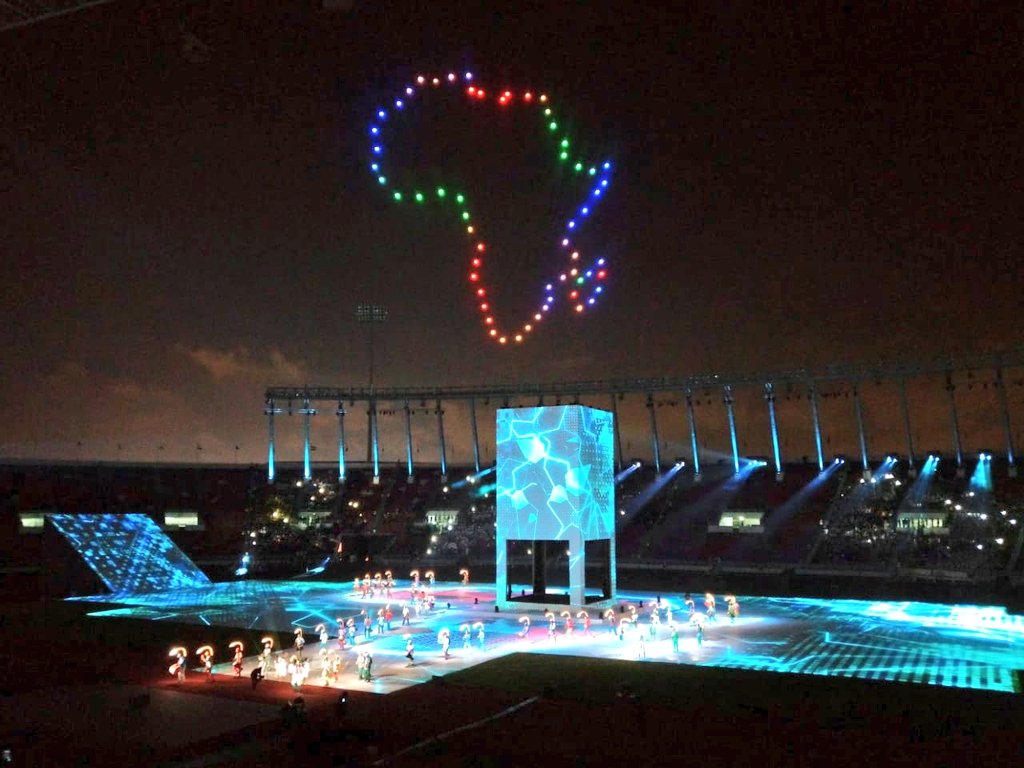 2019 African Games in Rabat, Morocco
Photo by Jeux Africains Rabat 2019
In what has come to be one of the main staging grounds for chess, Khanty-Mansiysk will host the 2019 World Cup and six African players will be on hand. Traditionally, African players had been overmatched and went looking for experience. In recent years, the continent has not only sent stronger players, but have produced some tough matches on the higher boards.
Years ago, there were some chatter about Africans not being deserving of six slots in the World Cup given the level of the players. Such comments are becoming less favored. In the past, Africa would sent a mixture of IMs and FMs. This year four Grandmasters and two International Masters from the African continent will join the field.
Grandmasters Ahmed Adly (Egypt), Bassem Amin (Egypt), Bilel Bellahcene (Algeria) at 2019 Africa Games taking 1-2-3 in the blitz competition. Photo by Mohamed Bounaji.
GM Essam El-Gindy (Egypt)
Photo by James Mwangi
IM Fy Rakotomaharo (Madagascar)
Photo by Amruta Mokal
This year, six African players will be competing of which three are Egyptian. In 2015 World Cup in Baku, Azerbaijan, GM Bassem Amin was first African player to advance to the second round. He qualified by virtue of his second place finish in the African Championships. His compatriot GM Ahmed Adly won the event, but had already qualified after winning the 4.2 Zonal. GM Essam El-Gindy, the tournament's eldest player, will take that spot instead. GM Bilel Bellahcene of Algeria won the 4.1 Zonal while IM Fy Rakotomaharo of Madagascar won 4.3 Zonal. Lastly, IM Daniel Anwuli of Nigeria won the 4.4 Zonal.
Young talents IM Daniel Anwuli (Nigeria) and IM Fy Rakotomaharo (Madagascar) will be in Khanty-Mansiysk looking for upsets. Photo by Aishat Ibrahim
While African players are generally outrated in the World Cup, Amin will be the favorite his first match. The others will face players had all been in the top 10-30 at one time or another. Here are the pairings.
2019 World Chess Cup
September 9th-October 4th, 2019 (Khanty-Mansiysk, Russia)

Round #1 Pairings for Africa

1
GM Maxime Vachier-Lagrave

FRA

–

IM Daniel Anwuli

NGR
2
GM Bilel Bellahcene

ALG

–

GM Hikaru Nakamura

USA
3
GM Ahmed Adly

EGY

–

GM Ivan Cheparinov

GEO
4
GM Levon Aronian

ARM

–

GM Essam El-Gindy

EGY
5
GM Shakhriyar Mamedyarov

AZE

–

IM Fy Rakotomaharo

MAD
6
GM Amin Tabatabaei

IRI

–

GM Bassem Amin

EGY

Official Pairings
This is a tremendous opportunity for African players to break through. They are not going as "tourists" merely to say they have participated. They are going for glory and to defend their national honor.
Official: https://khantymansiysk2019.fide.com/en/
chess24.com: https://chess24.com/en/watch/live-tournaments/khanty-fide-world-cup-2019
Drum Coverage: https://www.thechessdrum.net/