2018 London Chess Classic (London, England)
In the aftermath of a successful hosting of the World Chess Championship that saw Magnus Carlsen defend his crown, the city of London is getting another gem of an event in the London Chess Classic. Fabiano Caruana is back in action after a valiant fight against Carlsen, losing in tiebreaks. This is the last tournament of the Grand Chess Tour with the winner taking $120,000 top prize, but there are other subplots that will make this finale a must-watch.
The week-long event (December 11th-17th) will be held at two different venues… the headquarters of DeepMind, the brainchild of Alpha Zero and the London Olympia. Alpha Zero, the self-taught artificial intelligence engine, has been in the news lately because of its highly-fancied matches with Stockfish, but more importantly its spellbinding games.
2018 London Chess Classic
December 11-17, 2018 (London, England)

Name

FED

Flag

Classical

Rapid

Blitz

GM Fabiano Caruana
USA

2832, #2
2789, #10
2767, #16
GM Maxime Vachier-Lagrave
FRA

2778, #6
2786, #11
2937, #2
GM Levon Aronian
ARM

2765, #11
2802, #7
2889, #3
GM Hikaru Nakamura
USA

2746, #17
2844, #2
2858, #4

(Official Site)
The four players qualified by holding the top four positions in the GCT standings with Hikaru Nakamura holding the top position. Caruana was able to qualify by virtue of winning a playoff tiebreaker over Wesley So. While many speculated that Caruana would not play so soon after a grueling battle, he is coming "locked and loaded" with a chance to become the world's #1 player.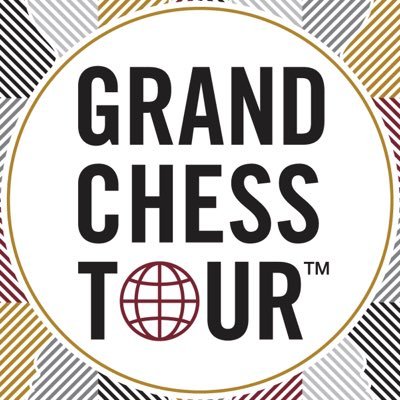 Levon Aronian, a threat to win any given tournament, will attempt to hoist the GCT trophy. Along with Nakamura, he is one of the playing founders of the Sinquefield Cup having participated in each edition since the inception of 2013. Norway Chess 2015 was the event that spawned off the GCT tour with Veselin Topalov winning the inaugural event.
The real issue moving forward is coming up with new format with a variety of players. The same combination of players have competed every year which raises the question of the tour's future. Will the GCT present any new ideas for the future or will we see the same players competing every event? That is the buzz going around in fandom circles.
According to the GCT official site…
After two Classical games on December 11-12, play switches to Rapid & Blitz on Dec. 13. The winners then go through to the 3-day Final, held at the traditional Olympia London venue on December 15-16 (Classical) & 17 (Rapid & Blitz). There will also be a Third Place Playoff.The 2018 GCT champion will take home a 1st prize of $120,000 (there's $80,000 for 2nd, $60,000 for 3rd and $40,000 for 4th).
Official Site: https://www.grandchesstour.com (live games)
Regulations: https://www.londonchessclassic.com/
Drum Coverage: 2009, 2010, 2011, 2012, 2013, 2014, 2015, 2016, 2017