Ding Liren is the new World Chess Champion
2023 World Chess Championship

Astana, Kazakhstan (April 7th-May 1st)

pts.

Ding Liren

0

1

1

½

½

1

½

7

Nepomniachtchi

½

1

½

0

1

1

½

½

½

½

7
Ding Liren of China is the 17th World Chess Champion after defeating Ian Nepomniachtchi of Russia in an exciting tiebreak battle of the 2023 World Chess Championship. The score was tied 7-7 after the classical games with each player winning three games and sharing eight draws. In the rapid tiebreak, the first three games were fiercely-contested but drawn. It was the last game where Ding finally triumphed with the black pieces.
Some interesting facts to note. Most of the fans and pundits picked Nepo to win the match, but practically everyone felt it would be a close match. However, no one on record knew the match would be historic. This match was exciting, unpredictable and had so much content in the game. All the games were hard-fought as opposed to the abbreviated draws in previous championship matches.
Thanks to #NepoDing for a wonderful classical fight! ?The games were rich in ideas with a variety of openings, complicated imbalances, emotional swings, and instructive content. Much more marketable/exciting storyline than a string of draws (12 or 14).

?Stev Bonhage pic.twitter.com/6uB6NN0T2T

— Daaim Shabazz (@thechessdrum) April 29, 2023
The real point is in reference to the championship matches in 2016 and 2018 against Sergey Karjakin and Fabiano Caruana, respectively. Both matches were tied after the classical segment as was the match between Ding and Nepo. The main difference was the level of fight in the recently-ended match which saw Ding Liren make history as the first Chinese champion. Each game had some interesting battles and produced some of the most intriguing complications. Neither player was afraid of the fight and there were only a couple of games that ended without much of a fight.
Will this 7-7 match (6 or 7 decisive games) be preferable than a 7-7 match with 14 perfectly-played draws?

~The Chess Drum tweet after 11th round
Tiebreak Battle
This was Ding's first match and many felt that Nepo would have an advantage due to his experience with Magnus Carlsen. However, that experience was so negative, it is hard to see what he could've taken from it. After the ill-fated Game 6, he simply came apart… rapidly. It wasn't a matter of his chess skill, but a matter of his psychological readiness. In the first 14 games, he showed a bit of instability in his play. He missed winning chances in at least a few games with the most critical coming in Game 12.
Going into the tiebreaks, Ding was the world's #2 rapid player, but Nepo seems to have a bigger reputation for quickplay. The first game has some very interesting ideas including an interesting find by Nepo.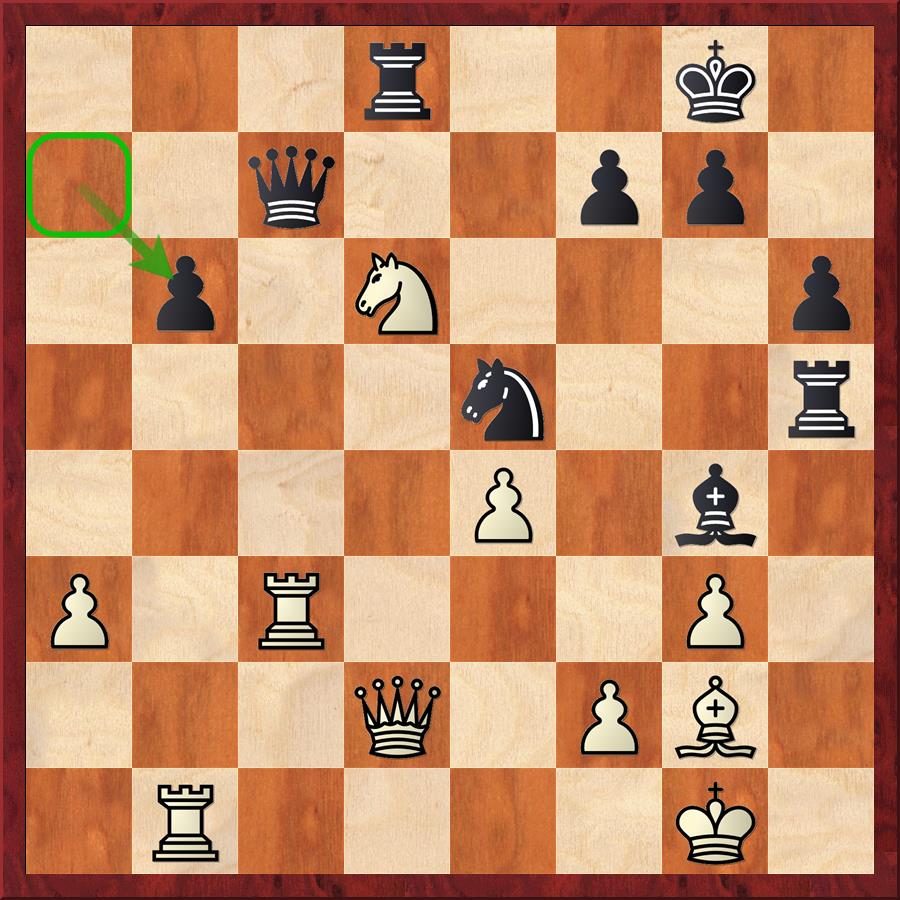 On 24…b6! white played 25.cxb6 and Nepo uncorked 25…axb6! leaving the queen hanging. The idea is that if 26.Rxc7, then 26…Nf3+ would be winning for black. Of course, Ding saw this and the game petered out quickly ending in three-fold repetition.
In the second game, Nepo tried the "Anti-Marshall" with 6.d3 which had been played a couple of times before in the match. After a brief middlegame, the players entered an imbalanced ending where Nepo had slight chances but not enough to convert. Ding was clearly playing "high-risk, high-reward" chess.
In the third game, Ding opened with 1.Nf3, and instead of the English, he opted for the Reti. In the opening, there was a critical moment that would determine the character of the game. Oftentimes, one has to decide which pieces to trade. Nepo opted for 12…Nf4!?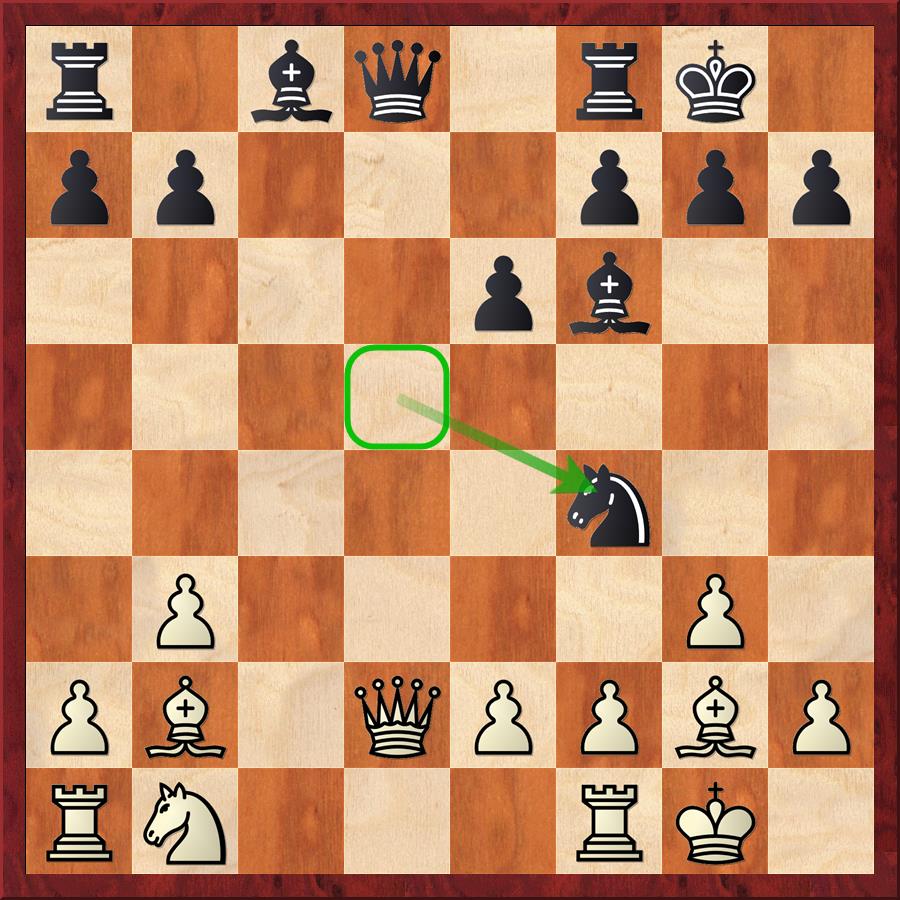 After 13.gxf4 Qxd2 14.Nxd2 Bxb2 15.Rad1 Bf6 black had the two bishops, but the development was retarded. White ended up winning a pawn but in an opposite-colored bishop ending there was nothing to play for and a draw was agreed on move 33.
In the fourth game, commentators were not expecting much fireworks, but that is exactly what we saw. Another Ruy Lopez which turned out to be a "Screwy Ruy" for Nepo. They repeated the second game of the tiebreaks, but Nepo ended up with his bishop stuck on b1.
(Note: Caruana was informed by the Spanish chess.com commentators that …Kh8 …g5 sacrificing a pawn was an idea suggested by engines! For example 13…Qe8 14.b3! Kh8 15.Nxa4 Nc6 16.Nc3 g5!? taking advantage of the dead bishop on b1.)
Inexplicably, Ding started trading off pieces which allowed white time to untangle his jumbled pieces. However, he still kept good active pieces. As we look at the position, Ding is clearly going for it. Commentators were largely biased toward Nepomniachtchi as the questions were always phrased as whether he could either hold or press an advantage. Here commentators kept finding ways to be critical of Ding's play.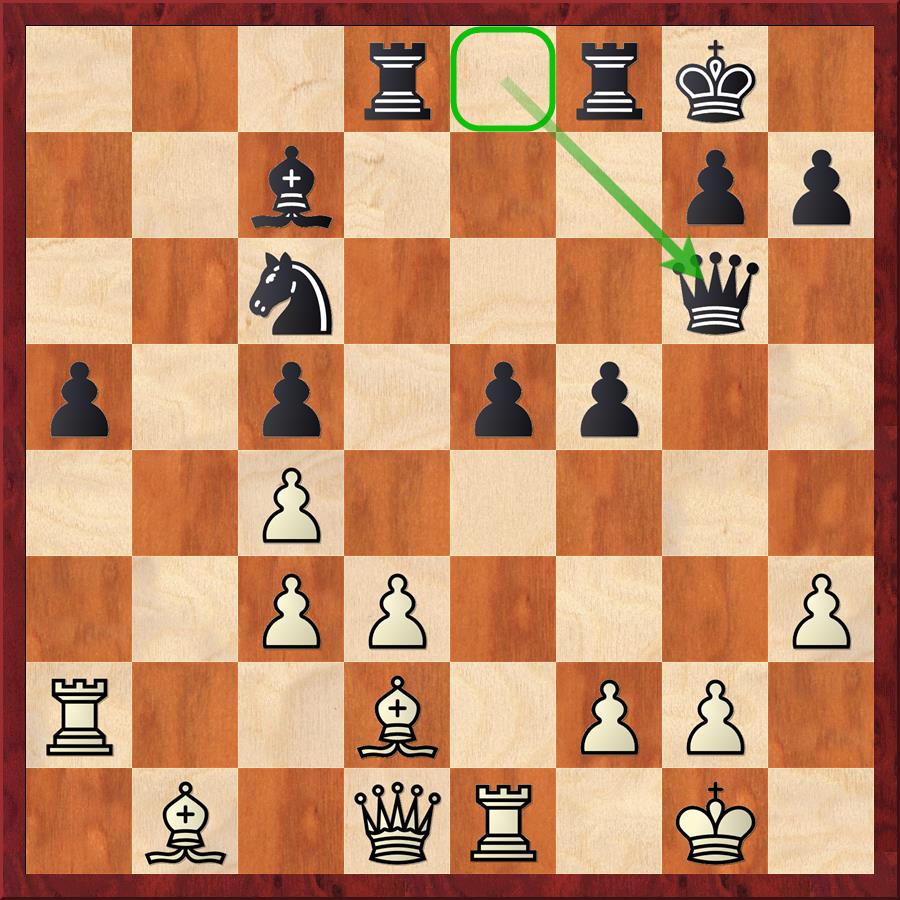 Ironically, Ding made another move to release the tension with 29…e4 allowing white some space.
While black had lost his tangible advantage, he keep pressing. As Ding's clock was winding down to three minutes it appeared to be another draw, but he kept creating problems. One of the key moments of the match was facing 46.Qe4+. It appeared to be nothing more than a three-fold repetition coming but Ding played 46…Rg6! which drew a lot of praise.
What a move, what a moment! ? @chesscom_es @El_Divis, @pepeich_cuenca and @MiguelSantosRu1 brought the hype for our Spanish coverage! #NepoDing pic.twitter.com/IBqxZXy7Yo

— Chess.com (@chesscom) April 30, 2023
Daniil Dubov: "I must say, I don't like this as a concept. But I must admit sometimes it becomes so obvious that this man is brilliant. Sometimes he plays badly. But to have both the guts and the chess talent to actually try Rg6 followed by c4 and Qd3…" #NepoDing pic.twitter.com/jvgPArNoFX

— International Chess Federation (@FIDE_chess) April 30, 2023
Self-pinning for immortality. Congrats Ding!! https://t.co/pswA5g6bz9

— Magnus Carlsen (@MagnusCarlsen) April 30, 2023
So this was a star move, but some voted for 42.Qe2! which is a hard move to find. Despite all the drama, Ding let his advantage slip after the hasty 57…a4? 58.Bd4 a3 which would have allowed white to force a perpetual check with 59.Bxg7! or 59.h5! Nepo opted for the more direct 59.Qc7?? which turned out to be his last chance to stop black's advance. After 62…h5! the black king no longer had any danger and this was the moment…
The moment Ding Liren became the FIDE World Champion ?? pic.twitter.com/FSu9rsVg49

— Chess.com (@chesscom) April 30, 2023
King Ding
Ding Liren (pronounced Li-zhen) was a virtual unknown but gained notoriety for winning the Chinese championship with the aid of a "zero tolerance" forfeit win over Zhou Jianchao. He was only 16 and rated 2400.

The arbiter awards a forfeit win to Ding Liren!
Photo by Sina Chess News.
Chess players are a fickle bunch. In Magnus Carlsen's matches with Sergey Karjakin and Fabiano Caruana, many complained about the number of draws (24 in 26 classical games). The following tweet was from 2018:
Headlines: London Classic: Aronian close, but classical games all drawn: Those who fear the "draw death" of classical chess gained a bit more ammunition today after both semifinal games ended drawn. In light of the 12 draws in the World Championship,… https://t.co/xyMCnWR1r0 pic.twitter.com/j9NoN6kTqB

— FastChess (@FastChess) December 12, 2018
It is clear that this match is one of the most exciting in history, but the mention of "blunders" by amateur players was a common assessment. Common, but simplistic. When one has a chess engine, it may appear that we can point out errors by noticing the evaluations. Chess is played by humans and not computers. Thus, looking at engine evaluations would presume that these players will go down an insane maze of complications to get the same result. This is unlikely, but Ding showed bravery time and again. Ultimately, he was rewarded for it.
Does Carlsen Really Care?
In this match, there were complaints about the number of decisive games. One poster said that the number of wins (six) was too much for a championship match. Former champion Magnus Carlsen did an interview where he discussed why there were so many decisive games. He also spoke on the format despite expressing little interest in the outcome of the match.
Video by YoHo
It is interesting that Carlsen stated "I don't care" when asked to make a prediction of the match. He seemed very engaged in what was happening and even weighed in on the format. Many were puzzled as to why his opinions are any more valid now than last July when he decided to walk away. His position has been clear since he bolted the cycle in 2010. Below is an excerpt from his statement:
In my opinion privileges should in general be abolished and a future World Championship model should be based on a fair fight between the best players in the World, on equal terms. This should apply also to the winner of the previous World Championship, and especially so when there are several players at approximately the same level in the world elite. (Why should one player have one out of two tickets to the final to the detriment of all remaining players in the world? Imagine that the winner of the 2010 Football World Cup would be directly qualified to the 2014 World Cup final while all the rest of the teams would have to fight for the other spot.)

One possibility for future cycles would be to stage an 8-10 player World Championship tournament similar to the 2005 and 2007 events.

~Magnus Carlsen's statements in 2010
More recently Carlsen has mentioned more games and faster formats. He will no doubt be influential in any format changes, but it appears classical chess will remain a mainstay of any chess championship. Evidently, this match was a success and even Nepo stated early on that notions that classical was dead were premature. FIDE naturally revisits the format after each championship, but there needs to be a sense of sustainability in the format to avoid disruptions mid-cycle.

Finding Nepo
We can also say about Nepo that he has exuded class in his two championship matches always making himself available for press conferences and patiently answering questions no matter how trite (i.e., his pink shirts, pets, etc.). He also redeemed himself for an uncharacteristic performance against Carlsen as he certainly showed his resilience by winning the Candidates for a second time.
At only 32 years of age, he still has chances to compete for the title, but it will not be an easy path as a new generation emerges. It remains to be seen what the future will hold for him given the political situation in Russia.
Kudos to Ian Nepomniachtchi for acquitting himself as a fighter in an epic match!
Photo by Stev Bonhage

The FIDE President Arkady Dvorkovich gave his impressions on the match
Tiebreaks – Full Broadcast
Video by FIDE
Press Conference – Tiebreaks
Videos by FIDE Chess
C-Squared Podcast
(GMs Christian Chirila & Fabiano Caruana
Video by C-Squared Podcast
GM Daniel King

Video by GM Daniel King/PowerPlay Chess