2013 World Chess Championship
Chennai, India (November 7th-28th)

Player

ELO

Nation

Flag

Player

ELO

Nation

Flag

Anand

2775

India

Carlsen

2870

NOR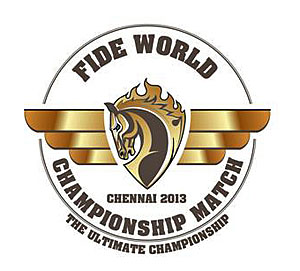 This is the time that we have waited for. The World Chess Championship will kick off tomorrow in Chennai, India as millions will tune into what will one of the most pivotal match in the history of chess. World Champion Viswanathan Anand faces Challenger Magnus Carlsen in a 12-game match from November 7th-28th.
The match has attracted intrigue due to the subplots pertaining to a generational battle along with Carlsen's widespread star appeal as the world's top-rated player. It is a match that the chess world needed to see! Anand will be defending the title for the fifth time and has been venerable world champion. There is no reason to believe he will easily cede the championship.
45 Responses to "2013 World Chess Championship (Anand vs. Carlsen)"
Leave a Reply!