Tani Adewumi becomes Chess Master at 10!
National Master Tani Adewumi
Photo courtesy of Facebook (Kayode Adewumi)
The star has continued to rise for
Tanitoluwa "Tani" Adewumi
who earned his title of National Master at 10 years 7 months and 29 days. The
story of Tani broke on these pages a few years
back when his family decided to emigrate to the U.S. from Nigeria.
When Tani earned 96 points to vault over 2000 last March, it was a forgone conclusion that he was on course to attain master-level. With the support of his family and guidance from his coach, National Master Shawn Martinez and Angel Lopez, he was able to thrive in a place that is historically thought of as the "Chess Mecca".
This past weekend, he won the CCFC G/30 Club Championships in Norwalk, Connecticut to net a handsome 58 points and earn the title of National Master.
Here are a few of his wins…
Most have been able to follow Tani's progress due to the publicity he has received. When he wasn't playing at the Marshall Chess Club, he was hobnobbing with the likes of former President Bill Clinton and famous chess personalities. He visited the St. Louis Chess Club and met commentators Yasser Seirawan, Maurice Ashley, and Jennifer Shahade. He even got a chance to play Hikaru Nakamura in a highly-publicized game of blitz.
There was the concern that all of the initial exposure would put entirely too much pressure to achieve his lofty goals. Seeking to become the youngest Grandmaster in history, he has worked extremely hard at improving and actually had time to write a biographical book, My Name is Tani… and I Believe in Miracles.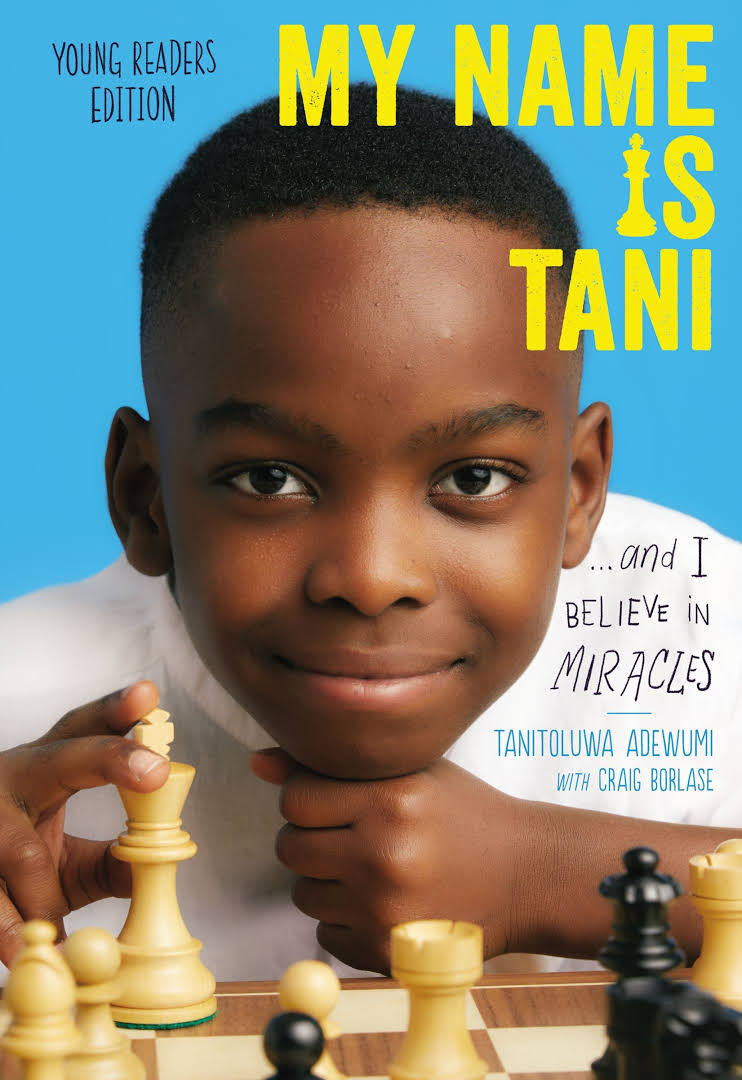 Now sitting at an official 2223, he will prepare for Qualifiers May 8th-9th, and if he qualifies, SuperNationals held online June 12th-13th. National Master and "Teacher of the Year" Jerald Times weighed in on the feat by stating, "Tani accomplished this task in three years which measures 119 events. It is quite an accomplishment and shouldn't go unnoticed."
This shows incredible passion at an early stage. If Tani wants to earn the title of Grandmaster there needs to be a plan that will involve playing in strong tournaments and getting an appropriate trainer to suit his skill set. At this point, he is young enough, ambitious enough, but needs to establish the proper environment.
Now that he has reached National Master he will proceed to play in the strongest sections and play will be more consistent among his more experienced opponents. His parents Kayode and Oluwatoyin along with his brother Austin will be supporting his rise. New York may have unearthed another gem. The work begins!
Puzzle Rush vs. GM Hikaru Nakamura
Video by Hikaru Nakamura