2022 Chess Olympiad: Uzbekistan, Ukraine win!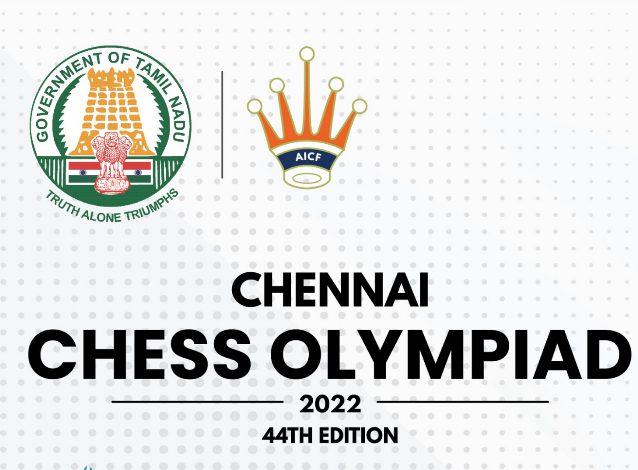 2022 Chess Olympiad: Round #11
Tuesday, 9 August 2022
The famous Uzbek talents we've heard about for so long have arrived!
Photo by Stev Bonhage
Before round 11, there was a lot of tension in the hall as the finale of the 2022 Chess Olympiad unfolded. The young team from Uzbekistan was leading along with an inspired Armenian team. Host India had two teams in the medal races, both relatively young. The highly-rated American team had been inconsistent despite outrating the field by almost 100 points. They would try to salvage a medal if they could beat a highly-motivated Indian team.
Uzbeks would become Kings
Uzbekistan had led for the past two rounds. They were being carried on the strength of Nodirbek Abdusattarov who ultimately led the team with 8.5/11 and a silver medal for board one. However, it was the veteran of the team who came through in the end. Jakhongir Vakhidov seemed like the one the team looked to for leadership and for good reason. Vakhidov was embroiled in a tense battle with Max Warmerdam of Germany.
Jakhongir Vakhidov, the senior member at age 27, is greeted by Nodirbek Yakubboev after clinching the medal for Uzbekistan. Captain Ivan Sokolov is in the background. Photo by Lennart Ootes
There is something to be said about the role camaraderie and nationalistic spirit plays in team competition. At the Olympiad you see players wearing flags, national colors, and all types of cultural expressions. Playing for a successful team requires some type of shared experience and memories. We saw this in the Armenian teams, Ukrainian teams, and Chinese teams. Now we are seeing it in the Indian and Uzbekistan teams.
There is a reason that the outward appearance of these teams is so appealing. So much so, that even the Uzbek won "best dressed" even though many other teams had the same jacket and federation patch. It must've been the air of confidence that made the difference. To be more specific, these players have trained together since they were in grade school. Lifelong associations, shared experiences, and passion for one's country are essential ingredients to Olympiad success.
Uzbekistan GMs… champions then and champions now.
Photo on right by Stev Bonhage
Armenia's Secret Formula
Armenia won gold medals in 2006, 2008, and 2012 and Gabriel Sargissian played a pivotal role in each medal. In Chennai, he led the team on the top board, but when asked about his team's success, he could not articulate a formula. Then he gave one. "We're all good friends," he said. As mentioned earlier having camaraderie is an important element in any team or group activity. Even without Levon Aronian (playing for the U.S.) they have proven again that team chess is not math, but chemistry.
Armenian Men hoist national colors after winning gold medal at 37th Chess Olympiad. Seated are: Vladimir Akopian, Karen Asrian (deceased), Gabriel Sargissian, Levon Aronian. Photo by ChessBase.
Before the last round, Sargissian stated that the event was a team success no matter what happened. Fortunately, they ended the tournament on a high note defeating Spain on the strength of Sargissian's win over Alexei Shirov who got nothing for his sacrificed exchange.
India's Chess Obsession
India held a wonderful tournament. Throughout Chennai, there were signs of a city totally engaged in the Olympiad. The city was decorated was all types of artistic expressions and every indication was that India wanted to ensure that this event was memorable. They succeeded. They also gave us a glimpse into the future of top-level chess.
With Viswanathan Anand as an example, a culture was built in just over three decades. Now there are 75 Grandmasters in India with 27 being from the Tamil Nadu region. V. Pranav from Chennai earned his last GM norm just days ago. Looking at the future of India, the superlative "bright" would be an understatement. In the final round, Arjun Erigaisi completely outplayed Leinier Dominguez.
Erigaisi would score 8.5/11 for a silver medal.
Photo by Lennart Ootes
Here Nihal Sarin puts the finishing touches on their final win over Germany. It's a well-played game by Sarin.
What happened to the U.S.?
The U.S. went home empty-handed despite having four top-20 players. They have proved that adding strong players is not enough to win gold at an Olympiad. Adding is a mathematical function, but team competitions are a factor of chemistry, not math. Adding strong players is fine, but those players must develop chemistry and team spirit.
Things didn't go as planned for the Americans.
Photo by Lennart Ootes
Hikaru Nakamura's absence was a huge blow since he was a central part of previous team successes. The 2022 U.S. players were friendly professionals, but both Levon Aronian and Leinier Dominguez were playing in their first team event for the U.S. As a result, they did not have shared experiences as American-born Fabiano Caruana and Sam Shankland had. Wesley So has lived in the U.S. for about ten years since attending Webster University (2012). He was part of Webster's successful collegiate teams and also the 2016 gold medal team.
Things are not lost for the U.S. Besides gold medalist Ray Robson (2682), there are several homegrown stars including Jeffery Xiong (2690), Hans Niemann (2687), and Samuel Sevian (2684) waiting for their chance. Hopefully, they will get a shot in Budapest, Hungary 2024.
Women's Section… Ukraine wins an emotional title
Everyone knows about the incursion of Ukraine and the atrocities they have faced. Andrii Baryshpolets' campaign centered on the Russian-Ukraine conflict and the urging of FIDE to remove Arkady Dvorkovich from power. It was an impassioned plea understood by all but did little to convince the electorate that he was qualified to lead FIDE. While Baryshpolets lost the election, the Ukrainian women won an emotional title for the embattled country.
The Muzychuks (Anna & Mariya) led the Ukrainian charge.
Photo by Lennart Ootes
The Ukrainian team went undefeated in their march to gold when few pick them to win the coveted title. In the last round, Ukraine faced a surging Poland team who had on their team a juggernaut in Oliwia Kiolbasa who was on 9.5/10. Former women's world champion Anna Ushenina was having a great tournament as well. That game was a tough struggle that boiled down to a rook and pawn ending with Ushenina nursing a pawn advantage, but not many winning chances.
Kiolbasa spurned a repetition of moves after 41.b3 Rc1+ 42.Kf2 Rc2+ 43.Kf3 Rc3+ 44.Kf2 Rc2+ and after 45.Kg1 played 45…g5. Being a pawn down it's hard to understand what she could be thinking. After 56…g4?? black gave white access to the overextended black pawns and ultimately had to allow the white king to usher the passed pawn up the board. It would be a crushing loss for the Polish player and she would likely trade her individual gold medal for the team gold medal.
Another Medal for Georgia
Georgia has a rich chess history in women's chess and its iconic figure Nona Gaprindashvili has an Olympiad trophy named for her. Despite missing one of their top players, they were contenders in the tournament losing only to India 1. Georgia Grandmaster Nino Batsiashvili had a great tournament and won the gold medal on board 2. Here is her last win over Azerbaijan's Khanim Balajayeva:
Georgia scores a clear victory against Azerbaijan by 3-1, securing a tie for first place in the Women's section. #ChessOlympiad pic.twitter.com/MWJeeLQ58l

— International Chess Federation (@FIDE_chess) August 9, 2022
Finally… India's Name is Called
Indian women had been in the lead for most of the Olympiad and being the host of such a prestigious event gave them the motivation for a breakthrough. When you have the support of a former world champion and 1.4 billion people, that is a lot of energy.
India went into the last round match against the U.S. with a lot of optimism. If not for an upset loss to the U.S. in the last round, the Indian women would've been golden instead of bronze. Tania Sachdev ran into her fellow-IM Carissa Yip who had won four in a row. Yip is a very expressive 18-year-old with an aggressive style often compared to Russia's Valentina Guinina.
IM Tania Sachdev (India 1)
Photo by Stev Bonhage
IM Carissa Yip (USA)
Photo by Stev Bonhage
With Dronavali Harika sitting out the last two rounds, India needed at least a drawn match for a silver. However, it was not to be. India's Kulkarni Bhakti also lost badly to Tatev Abrahamyan after the American sacrificed her queen. Bhakti's queen could do nothing against white's well-placed pieces that swarmed the board. Very instructive!
Despite the disappointing loss, India stood proud and took home a cache of medals with two team bronze medals, two individual gold, one individual silver, and four individual bronze. For India 1, Vaishali Rameshbabu (7.5/11), Tania Sachdev (8/11) earned a bronze medal for boards 3 and 4. It was an immensely successful Olympiad for India.
India A wins bronze medals in the Women's section of the home Chess Olympiad.??

?by Stev Bonhage and Lennart Ootes #ChessOlympiad pic.twitter.com/hPfHBCzQPM

— International Chess Federation (@FIDE_chess) August 9, 2022
Presenting the Indian board prize winners of the 44th Chess Olympiads 2022.@DGukesh @NihalSarin @TaniaSachdev @DivyaDeshmukh05 @ArjunErigaisi @rpragchess @chessvaishali #ChessOlympiad #chess #chessbaseindia pic.twitter.com/9XhosW8zW0

— ChessBase India (@ChessbaseIndia) August 9, 2022
Full Broadcast (05:51:23)

Video by FIDE