2022 Chess Olympiad: Round #10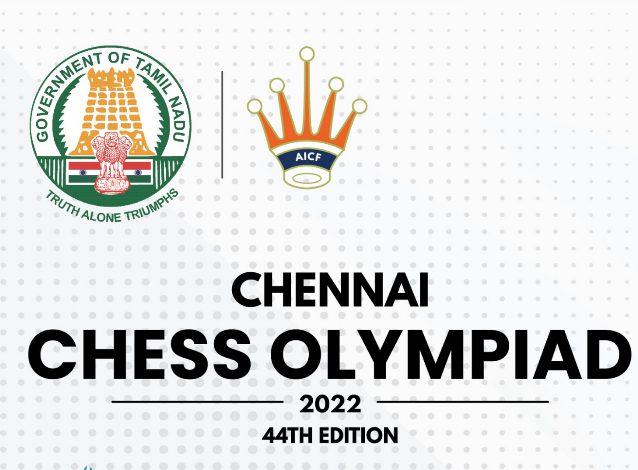 2022 Chess Olympiad: Round #10
Monday, 8 August 2022
One day Dommaraju Gukesh was touted as a national hero having won eight straight games; a couple of days later, he was the culprit for India losing a crucial match in round 10. Chess can be brutal as a sporting activity. Gukesh was riding high off of his good form and was the talk of the Olympiad with eight straight wins. Some were saying that perhaps the hype should be placed on the Indian phenom instead of Alireza Firouzja. However, this type of praise should be reserved and used cautiously.
Never give up. #ChessOlympiad pic.twitter.com/SlQRuFXwnH

— Maria Emelianova (@photochess) August 8, 2022
Gukesh reaction after 72…Qb7+
Photo by Lennart Ootes
Today, Gukesh was poised to lead India to victory over Uzbekistan when disaster struck. As white, he had outplayed his counterpart and appeared to be in a no lose situation. A win would have most likely clinched a medal for the young talented team. With 18 points and one round to play, it is most likely they would've struck gold. With Gukesh pressing for the win, we take a look at the last moments.
"The most craziest comeback I've ever seen," says ?? GM Arturs Nieksans.

In a battle of nerves against Gukesh, @TheThin78600902 emerges on top and saves team Uzbekistan, which now remains in the lead ??.#ChessOlympiad pic.twitter.com/5D8nMlMPZg

— ChesscomLive (@ChesscomLive) August 8, 2022
Notes by ChessBase.com
On the chess24 broadcast, one commentator suggested taking a "moment of silence" for Dommaraju Gukesh's crushing loss. Clearly a heartbreaking defeat. India 2 now sits with 16 points in their last match against a tough German team. India 1 will play the powerful USA team looking to get on the medal stand. Anything short of medaling for the Americans would be an absolute failure.
Armenia is another contending team with a very impressive performance thus far. Gabriel Sargissian has played at a 2763 performance on a +2 score. Robert Hovhannisyan has made the biggest impact with 7.5/10 as a reserve. After today's big win over rival Azerbaijan, they are in joint first with 8.5/10 or 17 points. When asked the secret of Armenia's team success, Sargissian was unsure since all teams are fighting hard for their flag. However, there is one characteristic that makes the difference. Listen!
Video by FIDE
Chennai has been in a state of euphoria for two weeks as they have been host to one of the best Olympiads in history. There were high hopes for the six teams and all have represented India well. While the Indian 1 (women) seem on track for a gold medal, a loss for India 1 (open) as the host team would also be devastating. India 2 has better chances playing Germany than India playing the U.S.
Regardless of the outcome, we have caught a glimpse of what kind of powerhouse India has become. Its chess enthusiasm dwarfs what any other country has to offer… without exception. Its ability to showcase chess in such a classy way will bode well for India's future as they have just gotten their 75th Grandmaster recently.
Future Grandmasters?
Photo by Lennart Ootes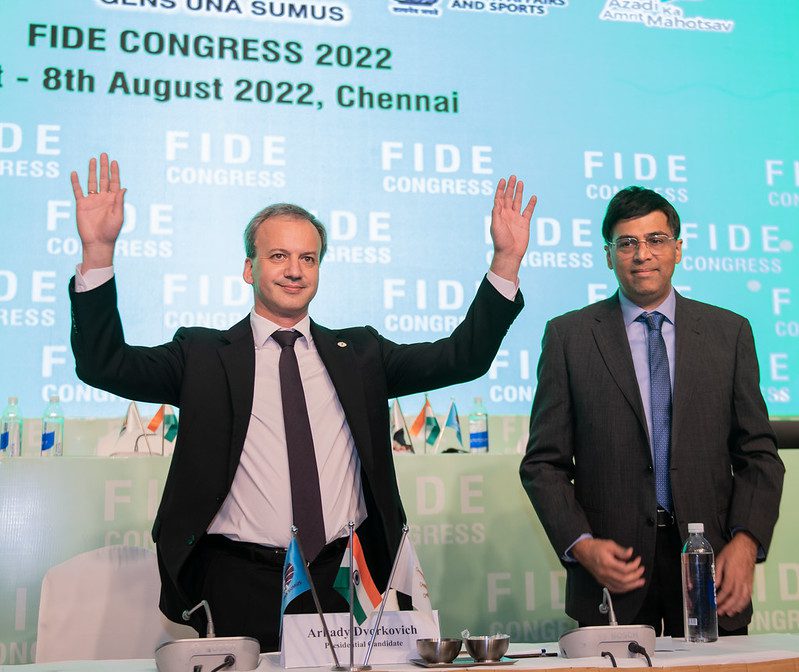 Viswanathan Anand as Deputy President with FIDE President Arkady Dvorkovich.
Photo by David Llada
In 1988, Viswanathan Anand was the first and he has been largely responsible for this chess movement. He has also inspired many in developing countries and now as Deputy President, he will be in a position to assist in developing programs.
Fy Rakotomaharo gets GM norm!
The Olympiad is such an important tournament for players from developing federations. It is where they get inspiration from interacting and playing world-class players and it is where they can get their 15 minutes of fame with a once-in-a-lifetime result.
Fy Rakotomaharo of the African island of Madagascar has earned a GM norm with 7/9! He has played four Grandmasters with a +1 score and currently has a 2576 performance. His Olympiad result will push him over the 2500 mark. Norms no longer count as a double at the Olympiad with the rule change post-Baku Olympiad. Rakotomaharo studies computer science at a university in Paris and was profiled in a 2020 interview with Africa Chess Media.
Fy Rakotomaharo (Madagascar)
Photo by Lennart Ootes
Notes by ChessBase.com
Round #11 Pairings
Germany-India 2
Armenia-Spain
Uzbekistan-Netherlands
India 1-USA
Moldova-England
Women's Section… Kiolbasa finally held, India nearing gold
Humpy Koneru put on a masterful display today against Abdumalik.
Photo by Lennart Ootes
India-Kazakhstan was supposed to be a showdown between two of the most talented team with young talents on both sides. Dronavali Harika was resting this match after playing seven straight draws. It turns out the veterans routed the prodigies 3.5-.5. Humpy Koneru showed her class by dominating Zhansaya Abdumalik. It was a slow crush, like a boa constrictor slowly squeezing the life out of its prey. Humpy required some endgame technique, but Abdumalik never had a chance.
The Kazakhs dropped games on the bottom two boards as well. Georgia-Poland was a hard-fought draw; Germany-Ukraine was decided on Anna Ushenina's win. The women from Azerbaijan avenged the loss of Azerbaijan-Armenia in the Open Section. The U.S. is finally coming into form with one round left. Carissa Yip has found her groove and has rattled off four straight wins. The U.S. is unlikely to medal, but they can be a spoiler for other teams. They play India 1, just as in the Open Section.
Gulrukhbegim Tokhirjonova (USA) will be tested against Humpy Koneru in the last round.
Photo by Lennart Ootes
Round #11 Pairings
India 1-USA
Ukraine-Poland
Azerbaijan-Georgia
Kazakhstan-India 3
Slovakia-India 2
Full Broadcast (05:45:35)
Video by FIDE