Tani Adewumi gets second IM norm!
Tanitoluwa Adewumi
Photo by Renaissance Knights Chess Foundation
In late April, Tanitoluwa Adewumi earned his first IM norm and yesterday he earned a second. Tani earned the norm at the New York Summer Invitational where topped the field with 7/9 edging out Nakada Akira who finished with 6.5. Now the top-rated 11-year old, he only needs one more IM norm and 2400 FIDE Elo rating. Below is the game between 1st and 2nd:
"He just made 4 years of playing. Two IM norms in 4 years is unheard of."

~Angel Lopez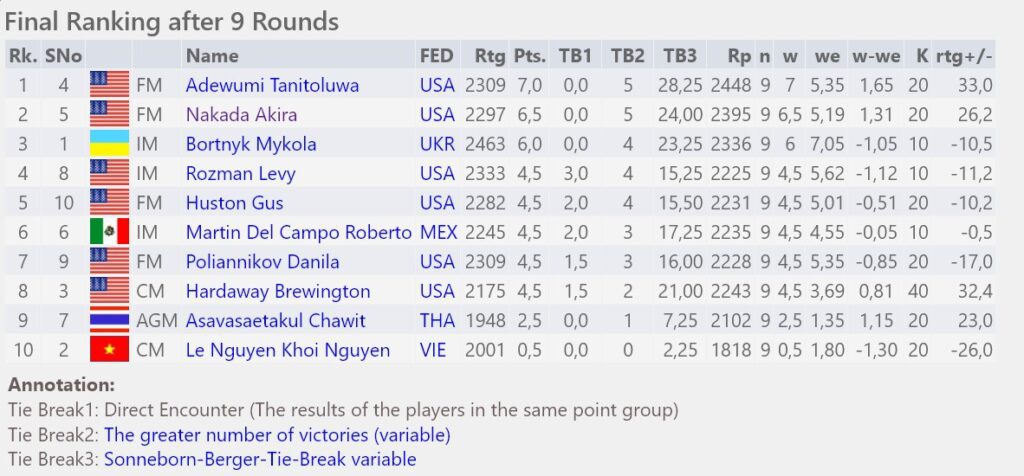 Tani's story is very well-known, but one of his early coaches Angel Lopez puts it in perspective. "He just made 4 years of playing. Two IM norms in 4 years is unheard of." Certainly, Tani has been on the fast track with a strong base of support from his family. It was only three years ago when his story broke after winning the New York state K-3 championship.
The story that started Tani's journey!
Most recently, he scored 6/9 at the World Open defeating strong International Master Nikolay Noritsyn. Keeping with the momentum, he scores another success. After the second IM norm, he is now up to 2398 USCF and is the top-rated 11-year old in the country.
Just over a year ago, he earned his National Master title at age 10. If we look at a rating graph of Tanitoluwa Adewumi will see a steady climb in four years. He hopes to become a Grandmaster, but more ambitiously, the world's youngest. If he continues to work hard with his coaches, those records will fall. However, he has already made an indelible mark.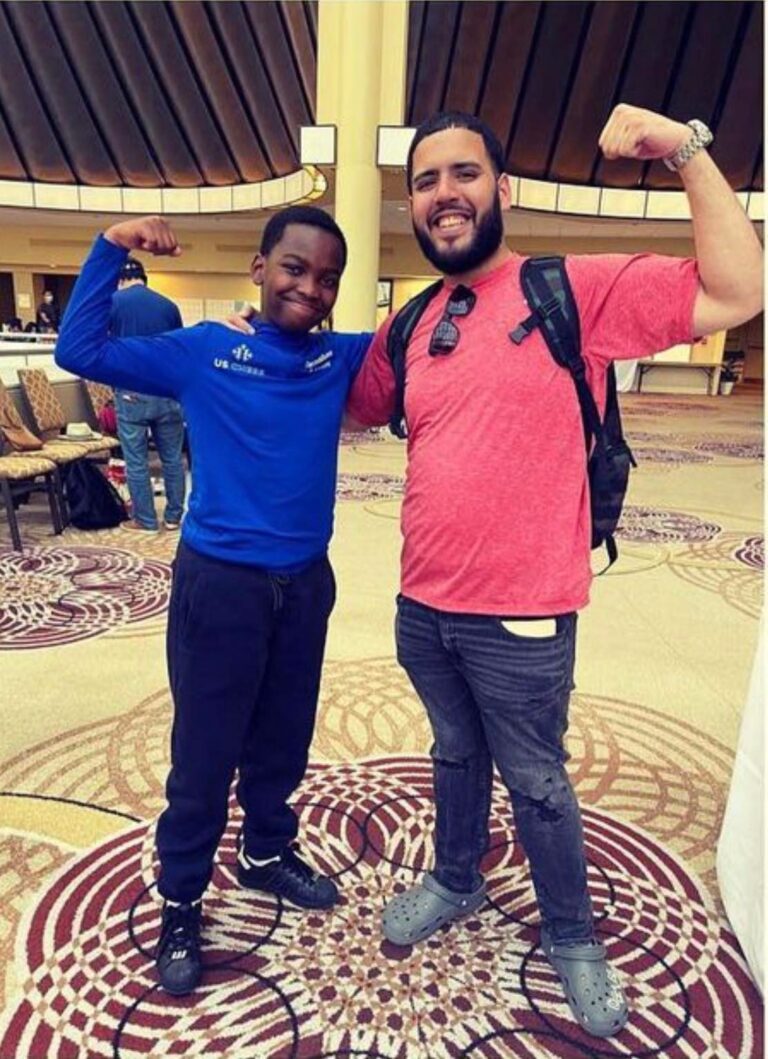 Tani Adewumu and coach NM Shawn Martinez at the 2022 World Open in Philadelphia
Photo courtesy of Shawn Martinez
Games of Tani Adewumi at NYC Invitational – C
Results & Games: https://lichess.org/broadcast/2022-new-york-summer-invitational–im-c/round-9/jjtLlZge