Nepomniachtchi leading Candidates 2022 after six
Ian Nepomniachtchi came into this Candidates Tournament as the last player who earned the right to play Magnus Carlsen for the World Championship. That match ended in a 7½–3½ disaster as the Russian lost three of the last four games. While he was gracious in defeat, Nepomniachtchi may get a second chance at facing either Carlsen or the other top-two finisher of the Candidates. After thrashing Nepomniachtchi and winning his fith title, Carlsen went on record to say that he would not defend his title unless Alireza Firouzja emerges as the challenger.
I found that the negative has started to outweigh the positive, even when winning. I have by now played against the previous generation and three leading players of my generation. Being result-oriented has worked out for me in these matches, but it doesn't feel sustainable long term. Passion must be the main driver. It is unlikely that I will play another match unless maybe if the next challenger represents the next generation.

~Magnus Carlsen
Two-Horse Race?
So far, it appears that Firouzja is not yet prepared for the big stage and sits in last place after six rounds. In fact, Fabiano Caruana crushed the would-be contender in Firouzja in the sixth round and is looking for another shot at the champion. Caruana played Carlsen in 2018 with the 14 classical games ending in draws! Caruana went on to lose 3-0 in tiebreaks. Thus, Caruana and Nepo had two very different experiences, but both will be looking for a better result.
Thus far, Nepomniachtchi has been the most impressive with three wins (Ding Liren, Jan-Krzysztof Duda, Firouzja) followed by Caruana who also dispatched of the young teen pheno and Hikaru Nakamura. Nakamura who is the second oldest in the field at age 34 (Teimour Radjabov is 35), had to bounce back after the opening round loss to Caruana.
…and here is Nakamura's comeback win.
What's ahead?
Lots of questions moving toward the halfway mark and beyond. Can Nepomniachtchi hold onto his 1/2-point lead? Can Caruana edge closer to apply pressure? Can Firouzja rebound and live up to the pre-tournament hype? Some other questions surrounded the performance of Ding Liren who lost badly to Nepomniachtchi, but has stabilized his play. Despite the near-miss against Richard Rapport in the third round, he is still only -1. Speaking of misses, Rapport had misses of his own including one against Firouzja.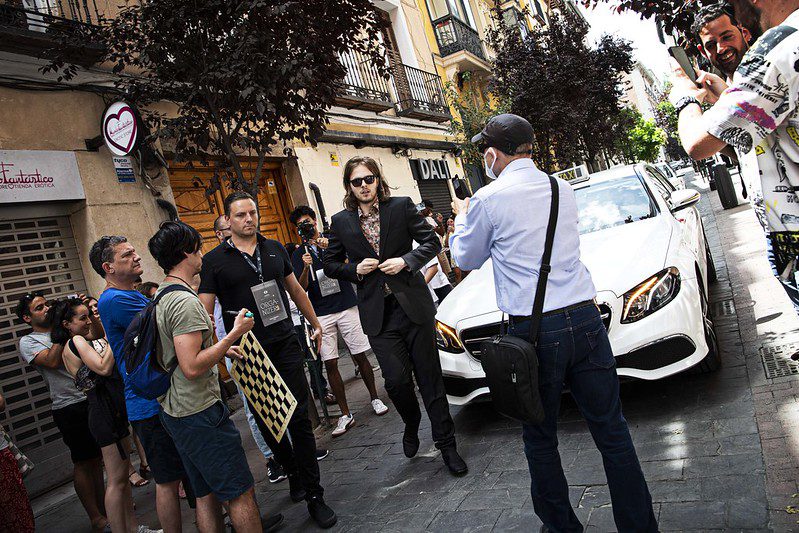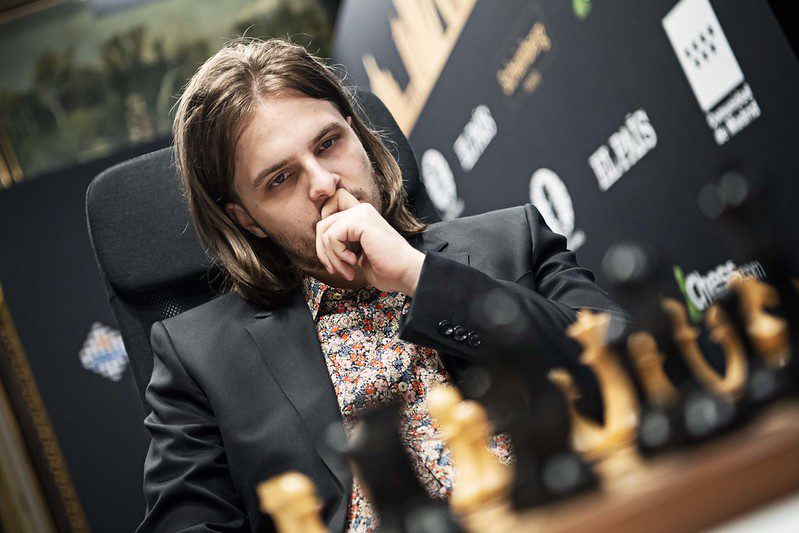 So, Firouzja was close to being -3. It has been a learning experience for the young Iranian turned French national. Many were choosing him as the pre-tournament choice to win. However, it may have been a combination of Carlsen's request and the fans' desire for a new face. There is still an outside chance for another fan favorite, Nakamura. He has been posting Twitch videos during the tournament and interacting on Twitter.
I always say that with perfect play, chess is a draw. Props to Ding Liren today for playing perfectly. Video recap is up for your enjoyment. Thanks for the HUGE support you all have been showing. It makes this long tournament slightly less tough. #fidecandidates2022

— Hikaru Nakamura (@GMHikaru) June 23, 2022
Some are calling this a "two-horse race" with the two former candidates leading the pack. One may recall that Nepo can sometimes go into streaks of both brilliant and uninspired play. This may leave and opening for opportunistic players like Nakamura who doesn't need much motivation to get going.
Ten years ago, many thought the American would be the next challenger, but he became a streaming icon and his career took another path. Former champion Garry Kasparov thinks that Ding Liren has the best chance against Carlsen along with Caruana and Duda. Time will tell, but at this point Ian Nepomniachtchi has been the most convincing. Here is his dismantling of Firouzja with a beautiful finish!
All game notes Carlos Alberto Colodro (ChessBase.com)