Can you make a living playing chess?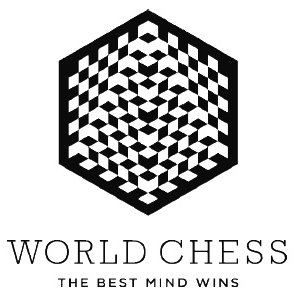 A very interesting report has been released by World Chess, the marketing arm of FIDE. If one can get past the board that is set up wrong (black square on right), there are some very serious admissions in the report. However, one may wonder why FIDE is revealing such a sordid picture of the world of professional chess.
Certainly, one can be skeptical of the statistics, but there is no question that chess is essentially a competitive activity where only the top 10 players can earn a comfortable living. Note the top-heavy list at the end of the article. If that is the case, then what does the future bode for aspiring players who want to vie for the world championship? Should they set a title/rating/age cutoff before deciding to focus on a career where they can make a living?
"Chess can take you far, just not in chess."

~GM Maurice Ashley
History is replete with examples of players who opted to leave professional chess after earning the Grandmaster title. In the U.S., Kenneth Rogoff, Michael Wilder, and Patrick Wolff were a few promising players who opted to leave chess for successful careers in the private sector. Rogoff is a top economist and policy consultant, while both Wilder and Wolff have been successful in law and finance, respectively.
Dylan Loeb McClain of the New York Times penned an interesting article, "Former Champions Find Success Beyond Chess," interviewing Wilder, Wolff, and Alabama's Stuart Rachels, once a teen phenom. These players were set to succeed other home-grown GMs such as Yasser Seirawan, Nick deFirmian, Larry Christiansen and John Fedorowicz.
Thirteen-year old Michael Wilder playing the Schleimann against Anatoly Lein
with Michael Rohde watching (1976).
Photo by Jack Manning (New York Times)
With
Vladimir Kramnik
recently retiring, it goes without saying that he has built a legacy in chess. This chess giant earned €56,330 ($US63,484.70) last year… absolutely shocking for a player of his stature.
Anish Giri
, who is now #4 player in the world, cleared a modest €24,806 ($US27,954.63), not counting appearance fees, national stipends, sponsorships, and other residual income from Internet tournaments.
World Champion Magnus Carlsen tipped the money scales at €745,211 ($US839,800.63) followed by Fabiano Caruana at €719,476 ($US810,799.09). Most of these earnings are from their world championship match where they earned €600,000 and €400,000, respectively. Some of the figures on the prize rankings are truly shocking for players who spend an inordinate amount of time honing their craft.
Magnus Carlsen earned many times more than the €745,211 listed on the chart. Many of the top players have sponsorships and attract hefty appearance fees.
If we look at chess history, there are a number of players who eschewed chess for careers in science, medicine, law, finance, and academia. It is clear that chess provides the mental training to be successful in practically any field. Maurice Ashley said to me recently, "Chess can take you far, just not in chess."
There is an understanding in the world of chess that there are many social benefits in playing. However, the most tangible benefit that I've seen in my 18 years of covering chess is providing an avenue for youth to develop skills, gain confidence, and to gain admission into their school of choice. In addition to getting exposure from winning trophies, chess is a trump card on college and job applications where it commands respect.
In fact, a recent article written by Mike Klein on chess.com cited research that showed chess provides tangible benefits in the lower grades when critical thinking skills are developing at a high rate. As far as embarking on a career in chess, it remains a choice with tremendous opportunity costs. After being inducted into the U.S. Chess Hall of Fame in April 2016, Ashley gave a number of interviews. One was highlighted in Yahoo! Finance in which he stated,
"The reality for a person like me is if you never make it to the top 20 in the world, there are very limited ways to make money in chess," he tells Yahoo Finance. "Teaching is the most consistent, because people want to get coached by a grandmaster. That's nice money. Writing books, doing lectures, doing appearances. I do live commentary online for tournaments around the world. So a grandmaster has to cobble together all that stuff. Otherwise you'll starve. You can't make a living if you only play."
After earning the GM title in 1999, Maurice Ashley was on the professional circuit for several years, winning 2000 & 2001 Foxwoods Open. In his highest-earning year, he found that such a lifestyle would not be economically sustainable when accounting for many factors. He found other ways to earn a living in chess and is now a world-class commentator. Photo courtesy of Maurice Ashley.
There is this burning question about chess when talking about how to harness talent. How does one justify spending an inordinate amount of time studying chess when the financial payoff is so little? I personally have known a number of players who have invested decades in focusing on chess with little material sustenance. It's a serious question for any young player to consider and perhaps looking up the term "opportunity cost" would help.
As we look at some of these figures, we can only think about whether there is a future for the million-dollar tournaments that Ashley organized. There was a lot of debate during that period. The million-dollar model was not sustainable for a number of reasons, but the new FIDE President Arkady Dvorkovich will have his work cut out so that many talented players will have a chance to earn a decent living if they choose to be a championship contender.
Top 20 Prize Winners
Link to full list: https://worldchess.com/news/898