Tshepiso Lopang wins ACC Presidency!
Tshepiso Lopang, African Chess Confederation President 2022-2026
Photo by Mark Livshitz
For the past several months, there was tremendous energy on African social media about the upcoming election for African Chess Confederation (ACC). Africa as a continent is fully engaged in the development process of improving FIDE and these signs bode well for the massive continent. Leading up to the 2022 Chess Olympiad and the continental elections, debates were spirited, sometimes tense, but in all, very productive. Such a healthy exchange of ideas within the chess community was not possible pre-Internet era.
The ACC election held yesterday was hotly-contested with three separate Pan-African tickets. They were: Tshepiso Lopang (Together for Africa), Benard Wanjala (Forward Africa), Dr. Hesham Elgendy (African Dream Team). Each ticket took care to cover the critical African zones and to be inclusive. Earlier Arkady Dvorkovich had come to the Congress to send his well-wishes in the process and to address the body. It was also an opportunity to garner the continent's support on August 7th.
After a roll call, 47 federations were certified as eligible to vote. Each federation came forth and cast their ballot for one of three parties. The tension was present in the air as everyone waited for the counting of the ballots.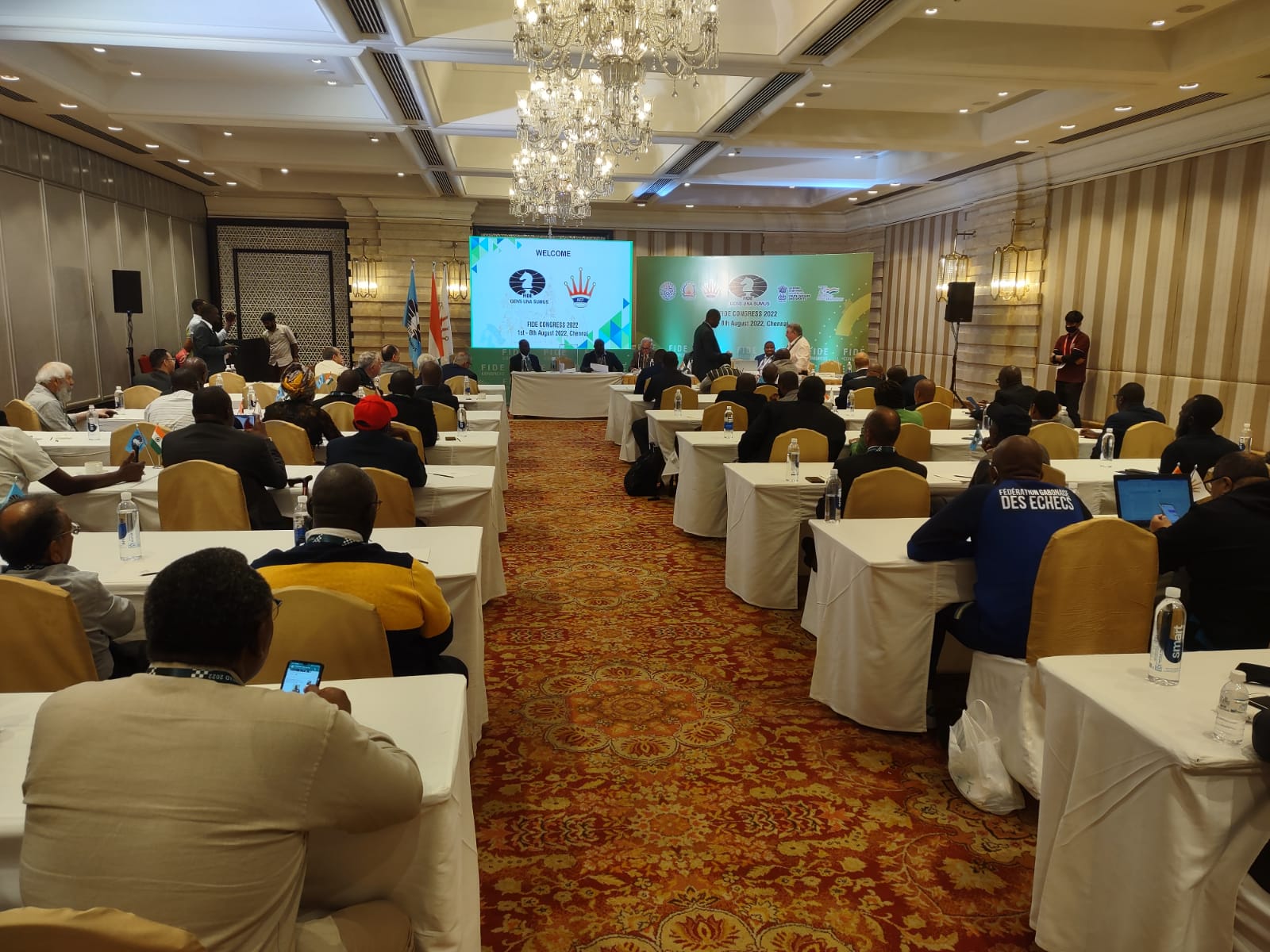 Voting in progress at African Congress!
Susan Namangale of Malawi casts her vote.
Election officials have completed the voting
Photos by Enyonam Sewa Fumey
After the tension in the air, the votes were counted and then tallied as follows:
Election for African Chess Confederation President
Tshepiso Lopang (29 votes)
Benard Wanjala (11 votes)
Dr. Hesham Elgendy (7 votes)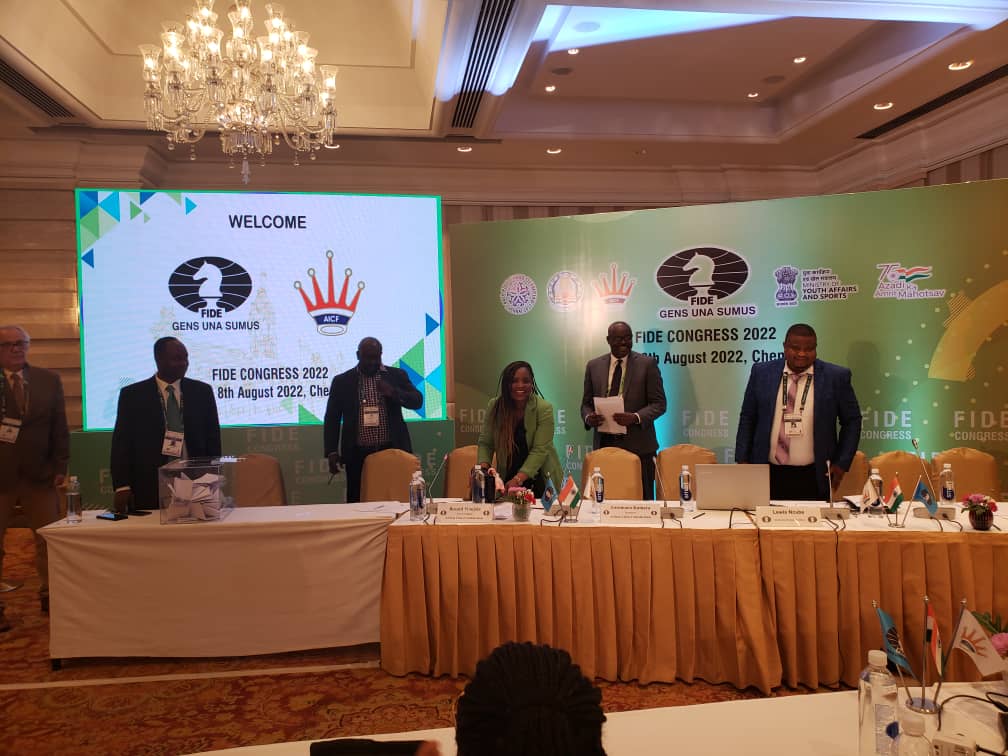 Lopang addresses the body after being elected as the continent's President.
Photos from African Congress by Enyonam Sewa Fumey
Messages poured in through social media. In a touch of class, candidate Benard Wanjala sent the congratulatory note:
Message of congratulatory to Madam Tshepiso Lopang, New ACC President

I want to take this opportunity to congratulate you for emerging the winner of just concluded election.

The delegates spoke loudly and overwhelmingly voted you in to take Africa to next level. It's a huge responsibility,you needs support of all stakeholders. I and my team promise to support you and wish you a successful term in your reign as ACC President.

I want to thank the delegates who trusted us with their vote and all who supported us during the campaign,we have to acknowledge there is always one winner. At the end Chess won. We have a new leader. The best we can do now is to support her.

To outgoing office let by Mr. Lewis Ncube,well done,you did your part and made contribution to take ACC to where it is. It was indeed a privilege having served together. We are proud that at the end one of us have taken over,it shows how great the team was and our legacy lives on.

To my team,we live to fight another day,you gave your best. I thank you for accepting to be part of my ticket,it was a great honour that I don't take for granted.

I wish you all the best Tshepiso and all other members of the board elected today.

Regards
Benard Wanjala
Lopang has been an extremely active citizen in chess since her days as a national team member and has served in a number of capacities in Botswana and FIDE commissions. FIDE is holding "Year of the Woman" chess awards and it appears that Lopang's victory was timely. She will lead the continent's chess vision as President. To continue in this vein, Susan Namangale was elected as Zone 4.5 President. Following are the winners of those elections:
Zonal Presidents
Zone 4.1 Marouane Tabti (Algeria)
Zone 4.2 Philip Ameku (Ghana)
Zone 4.3 Barthelemy Bongo (Gabon)
Zone 4.4 Yassin Souleyman (Djibouti)
Zone 4.5 Susan Namangale (Malawi)