2022 Chess Olympiad: Round #7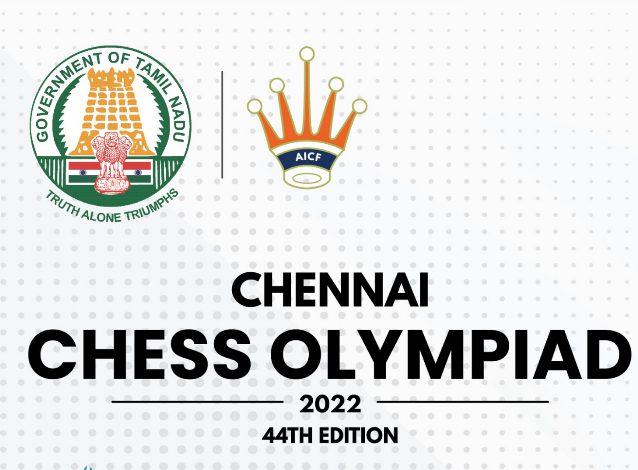 2022 Chess Olympiad: Round #7
Friday, 5 August 2022
After round #7, things are heating up at the 2022 Chess Olympiad in Chennai, India. The Indian women are still holding on to a perfect team score with 7/7 while Dommaraju Gukesh is on a blistering 7/7 for the Open Section. The tournament hall is buzzing and Chennai is whipped up in euphoria as the 16-year-old notches one win after another. Watch this reaction from the overwhelmed youngster…
Check out the overwhelming attention for the new megastar of India, @DGukesh! He has a perfect score of 7/7 so far in the #ChennaiChessOlympiad.
Video: ChessBase India pic.twitter.com/SL448MqRNE

— ChessBase India (@ChessbaseIndia) August 5, 2022
Armenia is still in the lead with 6.5/7, and benefited from an embarrassing error to save the match. With the match score 2-1 in U.S. favor, Sam Shankland anticipated that Robert Hovhannisyan had played 90…Qh1+ and tried to play 91.Kb1-c2. Instead, the Armenian had played 90…Qg2 so Shankland's move would be illegal. Here is a look at the moment.
A moment of madness just as Sam Shankland was about to make a draw and give the USA a crucial match win! After 90…Qg2 (Sam expected 90…Qh1+) he played the impossible 91.Kc2… and there were no king moves that didn't lose! https://t.co/qK8qmvE574 #c24live #ChessOlympiad pic.twitter.com/2PF55ucBkG

— chess24.com (@chess24com) August 5, 2022
It was a devastating blow since the position was drawn and it would've given U.S. the narrow win. Shankland released a tweet thanking those who consoled him after the critical mistake.
I'd like to thank all of my friends and fans who wrote me supportive messages after what happened today, and there were a lot of you. The last 13 months have really tested my threshold for emotional pain, but eventually I will come back stronger. I always do.

— Sam Shankland (@SamShankland) August 5, 2022
Shankland's error could affect the color of medal the U.S. is contending for, but things have not gone smoothly for the Americans despite being in the hunt. Fabiano Caruana is not in top form and lost to Gabriel Sargissian whose middle name should be "Olympus" given his great performances at the Olympiad. It is still amazing that Armenia is in the lead without Levon Aronian, who sat out today. Some believe it was a polite gesture not to have Aronian playing his beloved countrymen. Nevertheless, the U.S. continues to stumble and now is #5 behind India 2 and India 1.
Wesley So is in great form.
Photo by Lennart Ootes
In Armenia-U.S., Wesley So won a great attacking game after spotting a devastating variation involving a queen sacrifice followed by mate in six!
in So-Melkumyan played 18…e4. This move loses immediately. Can you see why?
Peter Leko and Peter Svidler explain Wesley So's stunning sacrifice! https://t.co/9CmzKyDb2d #ChessOlympiad #c24live pic.twitter.com/eiGW3mFUYM

— chess24.com (@chess24com) August 5, 2022
India 2 clobbered Cuba 3.5-.5 to rebound from yesterday's loss. On 6/7, they are just behind a surprising Uzbekistan team which has scored the most board points of any team with 182. That will help them in the event of a tiebreak. The Uzbeks beat an overmatched Peruvian team 4-0.
There was an India derby with India 1 winning 3-1 over India 3. It is the first time in recent memory that teams from the same federation faced off this late in the tournament. Usually the supplementary teams are much weaker. In this Olympiad, India 1 and India 2 are playing on the same high level while India 3 is playing well, but outside of medal contention. What a revelation India has been!
Round #8 Pairings
Armenia-India 1
USA-India 2
Germany-Uzbekistan
Kazakhstan-Azerbaijan
Netherlands-Hungary
Hail to the African Queen
Historic event out of Africa. Tshepiso Lopang of Botswana won the Presidency of the African Chess Confederation making it the first time a woman has led the continent. The continent also elected its zonal presidents and will be gearing up for the presidential election on August 7th. There was also a chess awards event dubbed "The Year of the Woman in Chess" honoring the service of women in chess.
Tshepiso Lopang wins ACC Presidency! https://t.co/bKsEIF3zaE @AfricaChessConf @FIDE_chess @thechessdrum #FIDEChessOlympiad2022

?Mark Livshitz

— Daaim Shabazz (@thechessdrum) August 5, 2022
Women's Section… Humpy loses, but India still leading
This is shaping up to be a picturebook ending in the women's section. While Humpy Koneru lost R. Vaishali and Tania Sachdev where able to win against Azerbaijan and both stand on 6/7. Georgia, Ukraine and Poland are in the mix. Matching Gukesh, Polish player Oliwia Kiolbasa is now on 7/7!
The Year of the Woman in Chess
Martha Kapalamula (Malawi)
Photo by Lennart Ootes
Kritisara Adhikari (Nepal)
Photo by Madalene Belinki
Randa Seder (Palestine)
Photo by Madalene Belinki
Seems like this player loves orange including her drink!
Photo by Lennart Ootes
Even the the man's coat in the background matches!
Photo by Lennart Ootes
Sharmin Sultana (Bangladesh)
Photo by Mark Livshitz
Nepalese player with a queen pin in her hair!
Photo by Mark Livshitz
Tania Sachdev (India)
Photo by Stev Bonhage
KYRGYZSTAN
Photo by David Llada
I am honored to be awarded the Outstanding Game Changer- Americas. Being the youngest federation president and from one of the smallest countries in FIDE it says & means a lot. To all women in chess; every age, race and ability keep fighting, keep working hard. @GMJuditPolgar pic.twitter.com/7mjJ7ktShj

— Tris-Ann Richards (@3ssAnn) August 5, 2022
Round #8 Pairings
India 1-Ukraine
Georgia-Armenia
India 3-Poland
Romania-Azerbaijan
Kazakhstan-Slovakia