Detroit honors 2019 All-City team!
In an impressive showing last Friday, Detroit City Chess Club (DCCC) continued its tradition by honoring area scholastic players for its 6th Annual All-City Team Awards. Detroit has had a history of successes in scholastic tournaments and this is an opportunity to recount the positive community impact.
DCCC hosted the event on June 14th at the historic at the Detroit Institute of Arts and the children in attendance were in good spirits and looked impressive in their formal attire. DCCC board member Catherine Martinez gave the welcome and occasion.
According to the program, DCCC founder Kevin Fite described the occasion…
This annual event is one of our personal favorites because we get to honor our young men and women who have been totally dedicated to the game of chess through competition, hard world and discipline. Our young people represent some of the brightest minds of our nation.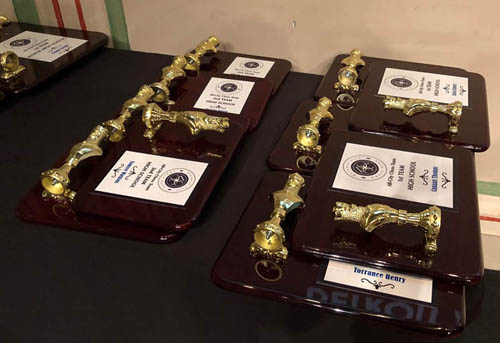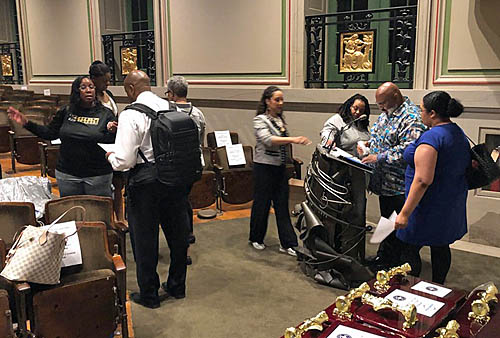 Board Members, parents and volunteers making it happen!
The awards program honored two members with the Harold Steen Hall of Fame award for excellence, Dr. Ed Mandell (All the King's Men) and Coach Glenn Smith (Duffield, UPrep, Washington Park). Steen was a long-time chess coach at Bates and organizer in the Detroit area. He passed away more than a decade ago, but is still honored with a memorial tournament and as the icon whose name is associated with the Detroit Chess Hall of Fame.
There were ten categories for 2019:
Honorable Member All-City
Primary School (2nd Team)
Primary School (1st Team)
Elementary School (2nd team)
Elementary School (1st team)
Jr. High School (2nd team)
Jr. High School (1st team)
High School (2nd team)
High School (1st team)
All-City DREAM TEAM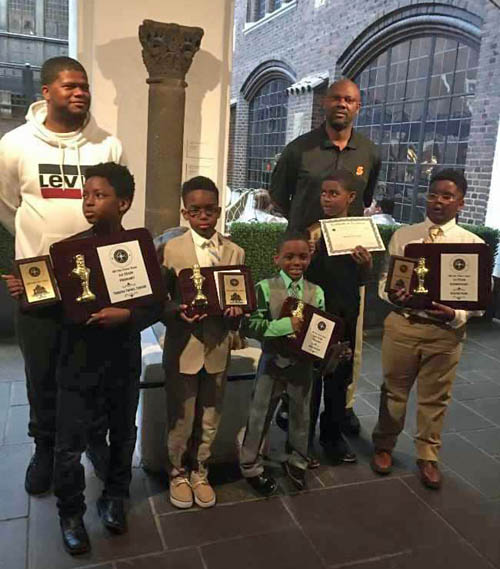 Chrysler Elementary School
Outstanding!
Photos by David Calton
Detroit has been making strides in developing talent for the next generation and these efforts are complemented by local standout players some of who have worked directly with these children as coaches or volunteers. Several have been forging ties with the broader chess community (and adjoining cities like Cleveland and Chicago) to help provide these talented children with opportunities in chess and in life.
Job well done!