Kim Bhari recounts Short's visit
As reported earlier, Nigel Short visited Kenya as part of an African tour. Kim Bhari reported on his visit. In addition, there were a number of photos in his report all courtesy of Mr. Bhari.
* * *
Busy Chess Weekend in Nairobi
by Kim Bhari
Kenya was again graced by the presence of GM Nigel Short during the 2015 Kenya National Speed Chess and 2015 Kenya National Blitz Championship which was held at the famous Nairobi Gymkhana Club in Nairobi. These two events had been sponsored by long time supporter of chess Euro Packaging Ltd. – www.europackagingea.com, Magnum Ventures Ltd. and Afriwonders Travel Ltd.
These hallowed grounds of Nairobi Gymkhana are where Shahid Afridi of Pakistan scored the fastest century in the world off 37 balls against Sri-Lanka during the Four Nation Tournament in 1996.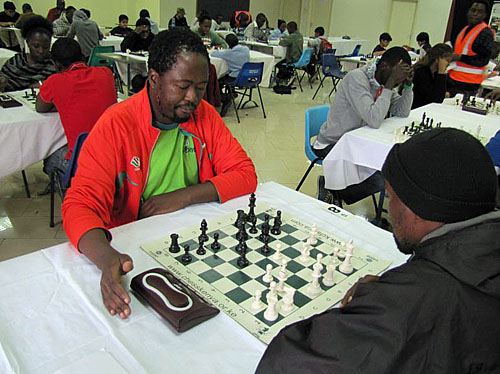 The well-attended events attracted a total of 110 players in both the Open and Junior Category. Ben Magana continued his winning streak after the just concluded Kisumu Open to win the event with a clear 7/8 and go home KES 10,000 (USD 100) richer.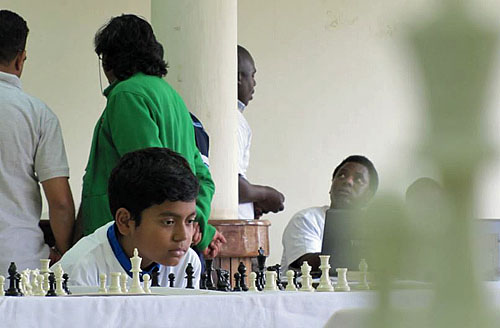 The Junior Category was won by fast rising talent from the Deshpande Clan – 13 year old Sumit Deshpande Oshwal Academy Nairobi.
The next day saw 78 players with about 40% juniors battling it out in the 2015 Kenya National Blitz Championship in the morning before the 30 match simultaneous against GM Nigel Short. The British GM was on his final leg across Africa when he came over from South Africa where he had just won the South Africa Open. His tour of Kenya was sponsored by Kasparov Chess Foundation.
The winner of the Blitz Championship was Joseph Methu who won the event in great style to prove that his 1st Position during the 2015 Kiambu Open was no fluke. Incidentally the Kiambu Open held during the weekend of 28th & 29th March 2015 was one the biggest ever event in Kenya and attracted over 330 players and was for the first time ever sponsored by a county government.
Joseph Methu, winner of blitz championship.
GM Nigel Short won all the 30 games that he played later in the afternoon in an event that attract a mixed crowd of parents and others.
Sanjana Deshpande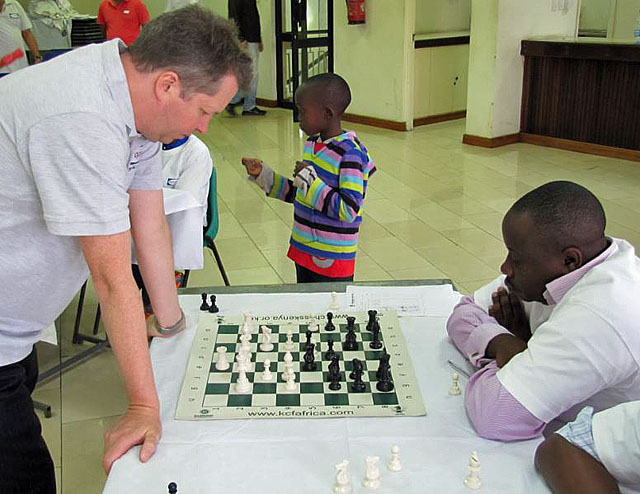 Brian Kidula
(Editor's note: Kenya has been riding a wave of success with the injection of support from the Kasparov Chess Foundation for Africa. KCFA donated 5,000 chess sets which have been disseminated in schools throughout the country with great fanfare. The recent Millionaire Chess Satellite in Kenya was also well-received. The country has also hosted other activities including visits by Short and GM Dmitri Reinderman of the Netherlands.)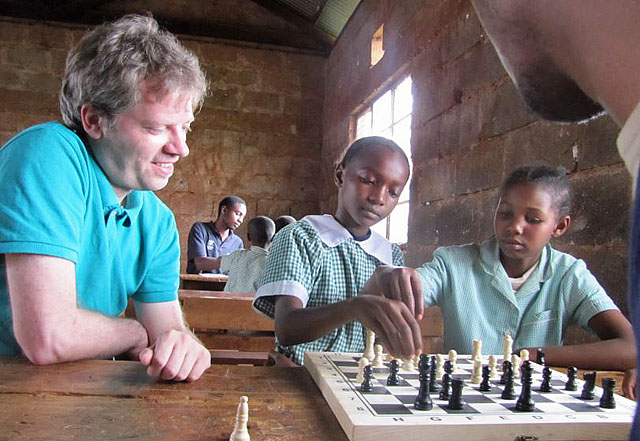 GM Dimitri Reinderman with students from Kingeero Primary School in Nairobi during his visit in July 2011.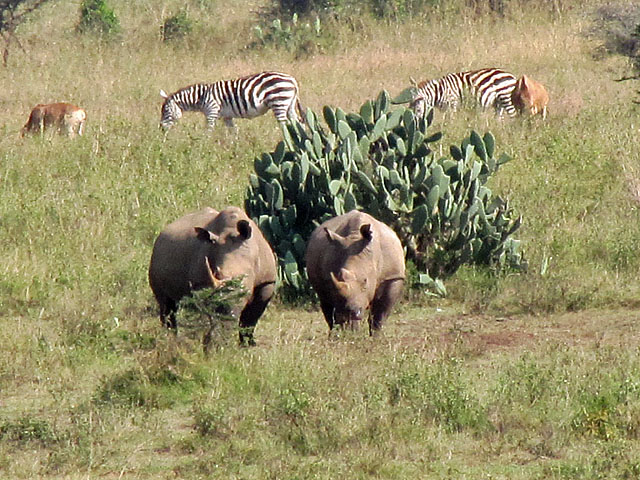 Rhinos in Nairobi National Park.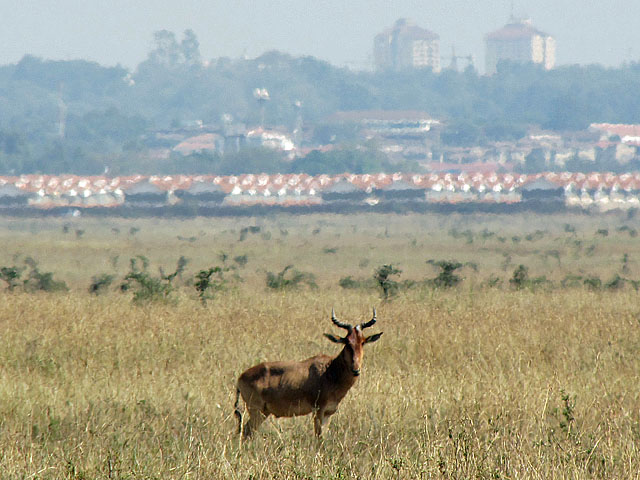 Wildlife in Nairobi National Park with city in the background.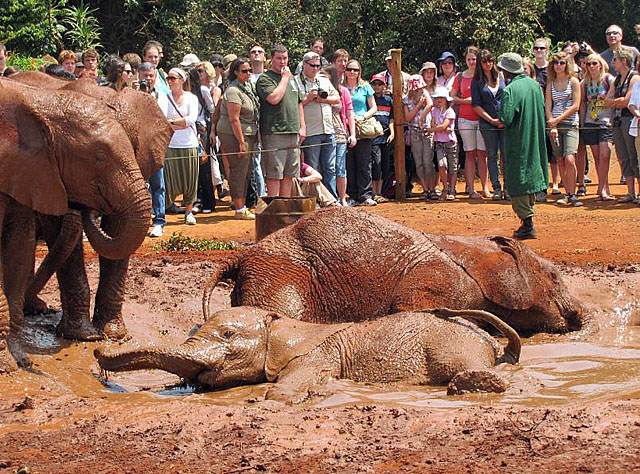 Elephants frolicking at the Daphne Sheldrick Centre, Nairobi – https://www.sheldrickwildlifetrust.org/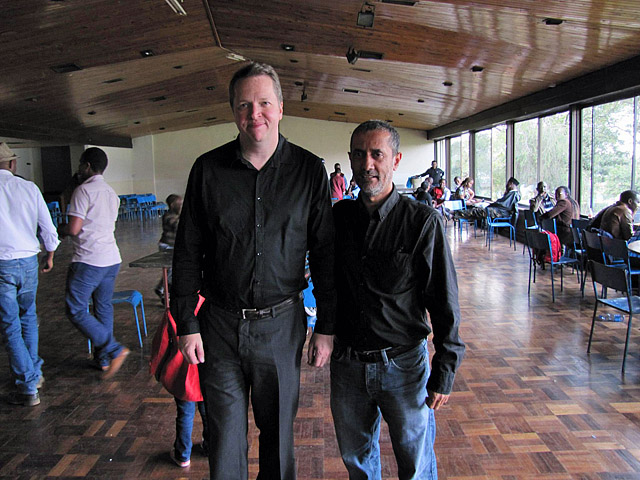 The British Grandmaster with Kim Bhari.
Photos courtesy of Kim Bhari.