Chess loses Beau Hardeman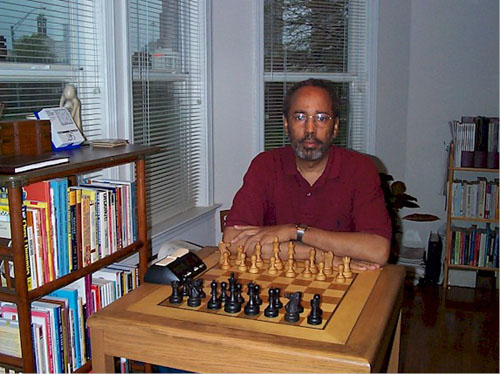 Atlanta-area coach Beau Hardeman has passed away on August 8th from the effects of myeloma (cancer of the blood plasma). He had coached thousands of children over 20+ years and was highly-respected and revered. He was a 1966 graduate of Morehouse College and in May hosted his 20th Beau Hardeman tournament. He posted on his Facebook page…
Beau Hardeman
May 2 · Atlanta, GA ·

Today marked the 141st running of the Kentucky Derby, the 20th running of the Beau Hardeman Student Invitational [chess] Tournament, won for the third time in a row by Shanmukha Meruga, the first USCF rated expert to do so! — with Shanmukha Meruga.
Beau Hardeman's 1st invitational tournament. He held his 20th this past May.
Beau Hardeman's enjoying a game with friends at Emory University Hospital.
Coach Hardeman is survived by sister Betsey Hardeman a host of relatives, friends and students! Funeral arrangements are pending. A full report will be given.
Coach Beau with one of his students. 🙂