'Life of a King'… new chess film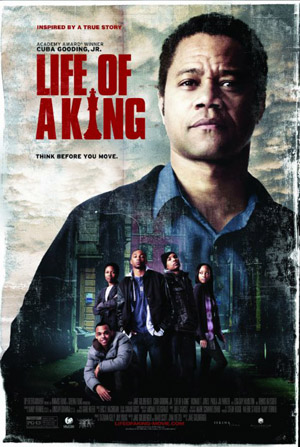 Cuba Gooding is one of Hollywood's finest actors. If you were watching carefully, you may have even seen him in Eddie Murphy's barbershop in "Coming to America". Later on, he played a number of memorable roles from Tre Styles in "Boyz in the Hood," to Chief Carl Brashear in "Men or Honor," to the more nefarious role of drug dealer Nicky Barnes in "American Gangster". Each of his roles are played with passion and he has been an A-list actor for the better part of two decades.
Gooding has now embarked on a project certain to capture the attention of chess aficionados. A movie called "Life of a King" will remind us of movies such as "Fresh", "Searching for Bobby Fischer" and the latest chess film, "Brooklyn Castle". If you look closely, you can even see twists from "Boyz in the Hood".
It profiles an ex-con Eugene Brown who gets a second-shot at life after 20 years in prison. Unexpectedly, he turns out to be a pillar in the lives of young men struggling between choices of high-crime and living a principled life. He shows young toughs a way out through the game of chess.
Yes… we've seen it before, but this story is real. For the past 30+ years, Brown has run the "Big Chair Chess Club" and his works have actually appeared here on The Chess Drum. Six years ago, he mentioned making a documentary on chess in the DC/Maryland area. That time has come. Support this effort!
New York Times: https://www.nytimes.com/movies/movie/446049/Life-of-a-King/overview
Big Chair Chess Club: https://www.bigchairchessclub.org/