2022 Liberian Chess Championship
The Liberian Chess Federation (LCF) hosted its national championship with Bobby Ballah winning in dominating fashion with 9.5/11. The champion eclipsed the field by a full point and two points over the 2019 champion, Thomas Saah. Ballah was in good form in the tournament and came in as the 5th seed. He only lost one game to Joel Ebiekuta who came is second with 8.5/11.
Bobby Ballah, 2022 Liberian National Champion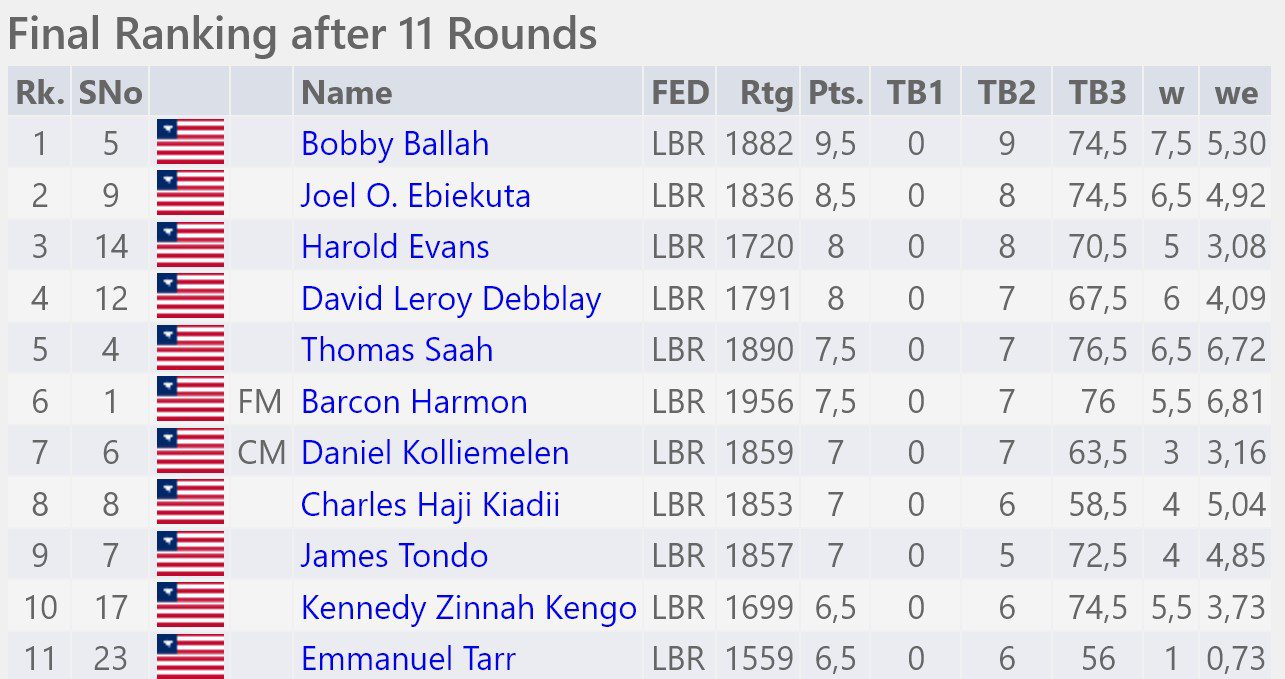 2022 Liberian Chess Championship
William Tubman Auditorium at the University of Liberia (Capitol Hill Campus)
Selected Photos (Open)
Liberia is a multifaceted nation known mostly for its rubber exports and its historical kinship with the U.S. In fact, the country was a destination for freed American slaves and the flag bears a likeness to America's "stars and stripes." The country has faced many challenges since its founding in 1847, but with former football star George Weah as President, continues to rebuild its resource-rich nation. In the process, it has also built a viable chess community.
Liberian players with Wesley So and Hikaru Nakamura
at 2018 Chess Olympiad in Batumi.
Photo by David Llada
Liberians in Chennai, India for 2022 Chess Olympiad
The LCF was established in 2014 and they joined FIDE in 2016 and have participated in the past two Olympiad tournaments (2018 and 2022). In fact, they fielded a women's team at the 2022 Olympiad in Chennai and the winner of this year's national crown was Abigail Karyah was in the team. Her dominant performance at the national championship left the entire field in the dust as she tallied 10/11. Despite her single loss to Georgina Sackie, she only won the tournament by 1/2-point and two others were only a point behind.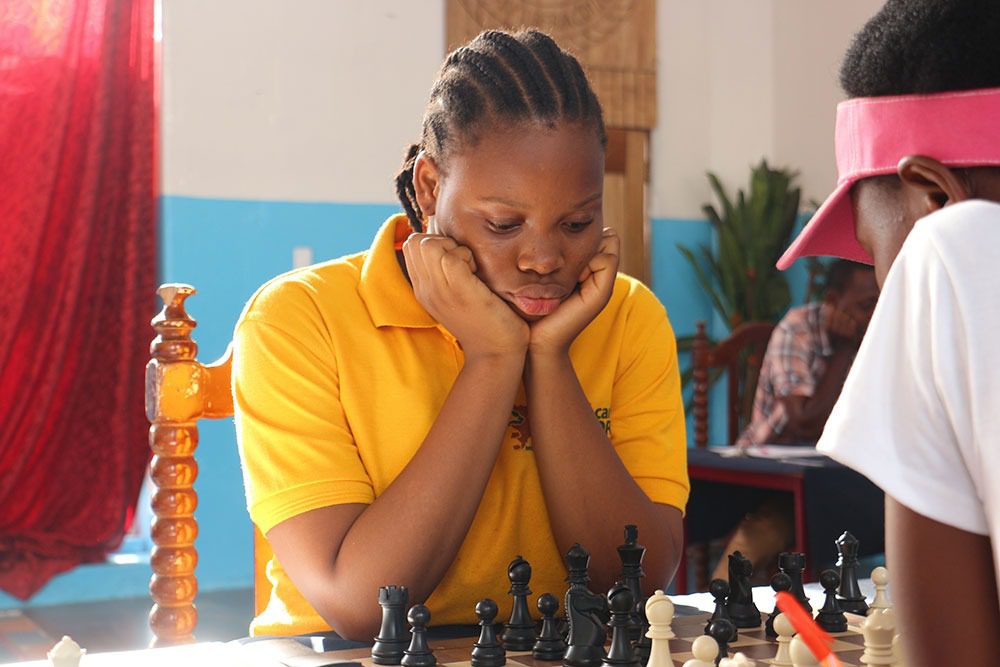 Abigail Karyah, 2022 Liberia Women's Chess Champion

Melah Davis, 2nd place
Melah Davis also had a great tournament with a loss to Karyah and a draw with Sackie for her 9.5/11 tally. There was another sensation of the tournament in 8-year-old Abella M. Sornalah who is in the 3rd grade at Spiritan Academy School in Monrovia. She learned the game two years ago and was the youngest player in the tournament and ended with five wins!
Abella M. Sormalah, the youngest participant
Selected Photos (Girls/Women)
Liberian looks to continue its chess growth and as a young federation, they are poised to do so. One look at their smart shirts and it appears they have the spirit to become the next surprise of African chess.
Liberians looking smart!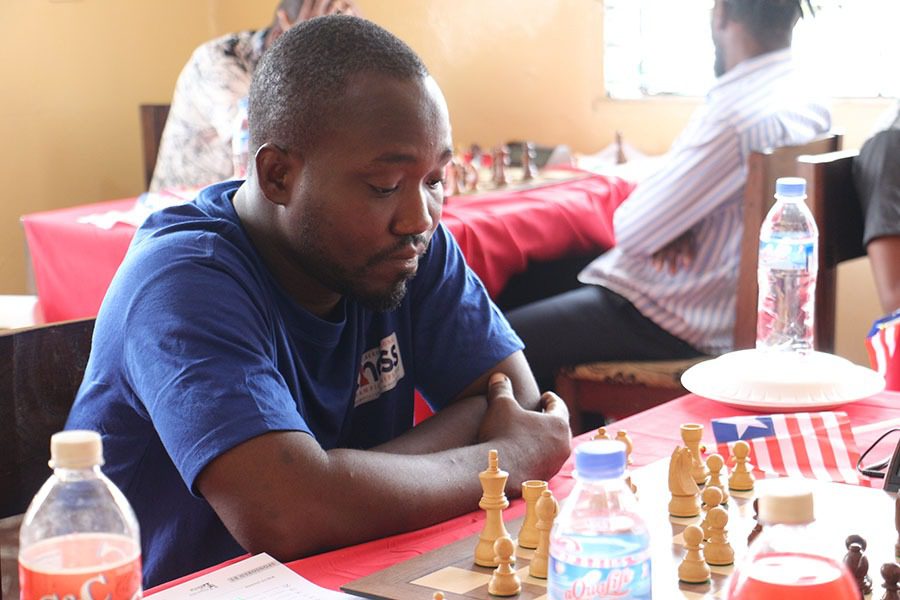 Mario Kpan from the Ivory Coast supporting the event.
Photos courtesy of Liberian Chess Federation and Mario Kpan