2022 Chess Olympiad: Round #9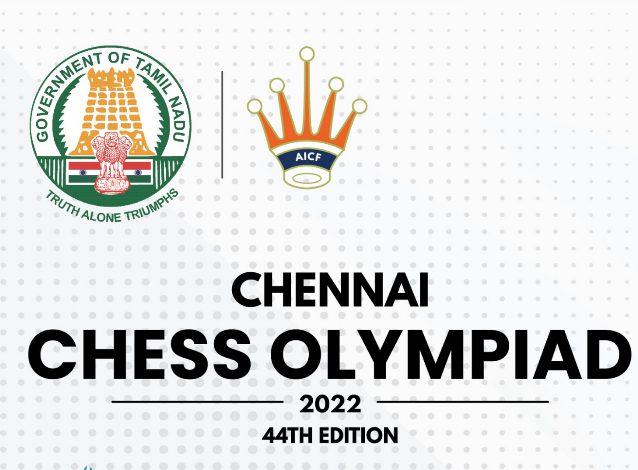 2022 Chess Olympiad: Round #9
Sunday, 7 August 2022
While Nodirbek Abdusattrov gets the most attention, Javokhir Sindarov has had a solid result and scored a timely victory against Armenia. Photo by Steve Bonhage.
Another group of teenagers is leading the 2022 Chess Olympiad. Uzbekistan has broken into the lead in the Chess Olympiad taking the spotlight away from India 2. They will meet this team in a battle of prodigies next round. To earn this right, the Uzbeks played the frontrunner Armenia. This battle was won on the lower boards with Javokhir Sindarov's blistering attack against the Sicilian Najdorf on board three.
Notes by ChessBase.com
RB Ramesh giving some encouraging words to Nihal Sarin before the round.
Photo by Lennart Ootes.
India 1 beat Brazil to get back into contention winning on the lower boards while India 2 was held by Azerbaijan. This included a draw on board one between Dommaraju Gukesh and Shahkriyar Mamedyarov. There will be no perfect score in the Open Section. Here is a decisive game with R. Praggnanandhaa winning an absolutely wild game against Vasif Durarbayli. The way Praggnanandhaa broke his queen out of her prison on h1 was a stroke of beauty.
Tense moments in Praggnandhaa-Durarbayli
Photo by Lennart Ootes
It appears that both Indian teams are in contention. Iran's performance has been surprising and they continued their impressive showing by drawing with the Netherlands on all four boards. The U.S. is certainly not dominating the field as their team rating should suggest. They are winning matches, but mostly by narrow margins. So the tiebreak situation is not favorable. However, they beat Greece despite Nikolas Theodorou upsetting Levon Aronian on board two.
Notes by ChessBase.com
Nikolas Theodorou beats Levon Aronian in a complicated game with many ups and downs. The Greek GM, rated 2575, has scored an undefeated 7 out of 8. The US team is not worried though, since Caruana has already won on board one, while So and Dominguez have comfortable positions. pic.twitter.com/3VU5OvUnf7

— International Chess Federation (@FIDE_chess) August 7, 2022
Photo by Stev Bonhage
Round #10 Pairings
India 2-Uzbekistan
Azerbaijan-Armenia
USA-Turkey
Iran-India 1
Serbia-Netherlands
Women's Section
Oliwia Kiolbasa is on an amazing run.
Photo by Stev Bonhage
The Polish express train continues down the track. Oliwia Kiolbasa is now on an incredible 9/9. With Gukesh drawing his game, she remains the only Olympiad player having won every game in as many rounds. Poland gave India their first loss of the tournament with "Killer K" Kiolbasa winning over Vaishali Rameshbabu. The technical ending is probably drawn but Vaishali makes some critical mistakes in the end starting with 57…Kg6?
Two weeks ago, The Chess Drum picked Kazakhstan, India 1 and Poland to get the medals (in that order) and so far, the three nations are leading the race but in a different order. Poland's win put them at the top of the charts with 7.5/9 with 289 board points. Both India 1 and Kazakhstan also have 7.5/9 with 266 and 260 board points, respectively. Georgia is also on 7.5/9 on 255 followed by Ukraine on an undefeated 7/9 with 272.
Faces in the Crowd
INDONESIA
Valentina Argote Heredia (Colombia)
Photo by Mark Livshitz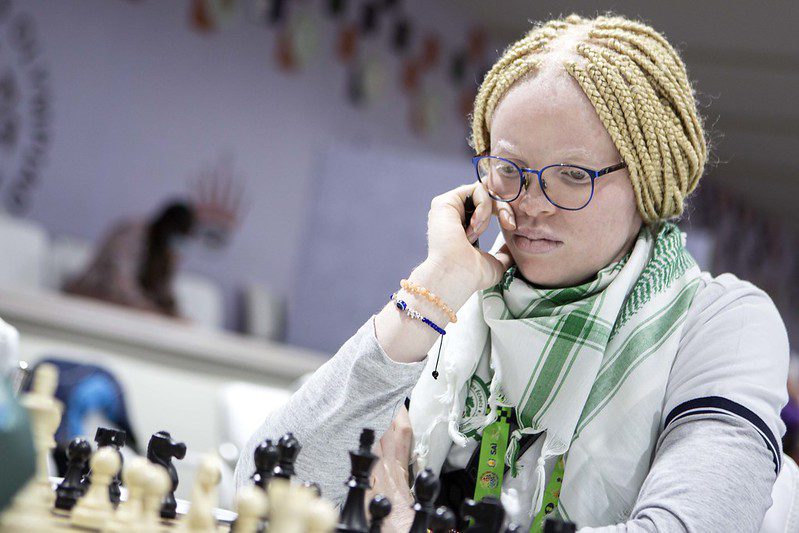 Farhana Ali (Comoros Islands)
Photo by Madalene Belinki
Carole Danwe (Cameroon)
Photo by Madalene Belinki
Yolys Desiree Rondon Chacon (Panama)
Photo by Mark Livshitz
Ramla Elmi (Djibouti)
Photo by Madalene Belinki
Full Broadcast (05:48:34)
Video by FIDE