Cayman Islands' Chess Jubilee!
The Cayman Islands Chess Federation was formed in 2018 with a grand plan to build a chess community as many of their neighbors had done. Only two years later, the federation became a member of FIDE, the world's chess body.
Carlo Lee speaks about chess in the Cayman Islands
at the 90th FIDE Congress in Abu Dhabi, UAE.
Photo from FIDE video proceedings
Not long ago, two small islands (Bermuda and Curacao) were popular sites for major tournaments. The Cayman Islands will begin their quest to be a popular staging ground for tournaments in the western hemisphere. Between June 3rd-6th, the federation will host their first FIDE-rated tournament, a 7-round format with 90 minutes plus 30 seconds increment.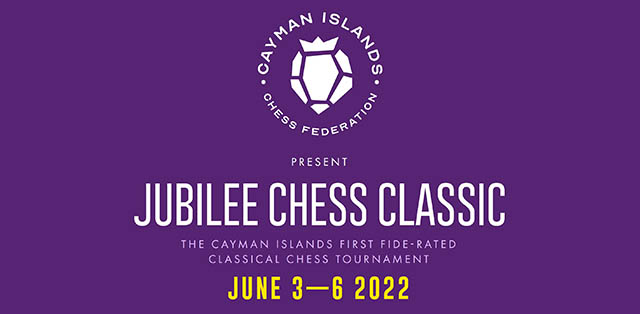 Federation President Shaun Tracey has extended an invitation to those far and near to participate in this early summer event. Allan Herbert, Barbados Federation President and long-time FIDE delegate, will in attendance. Players such as Bahamas former national champion Valentine Cox and WIM Rachel Miller of Jamaica have also confirmed their participation.
WIM Rachel Miller
Photo by Rachel Miller (lichess.org)
There may be others who will participate in this inaugural and historic tournament. One thing for certain… after COVID fatigue, this tournament will be a perfect scene for chess!
Contact: Shaun Tracey (caychess@gmail.com) or (345) 525-5862
Facebook: https://www.facebook.com/cicf.ky