"Triple Exclam" in black and white!!
FOR IMMEDIATE RELEASE
Contact: Daaim Shabazz, The Chess Drum
P.O. Box 7663
Tallahassee, FL 32314-7663 USA
webmaster@thechessdrum.net
(850) 296-9494
ISBN: 978-0998118093
Shipping Weight: 1.4 pounds
Publisher: The Chess Drum, LLC
Paperback: $20.00 (black and white)
Anyone wanting to know the story of International Master Emory Tate will only have to scour the Internet for his games, but if you want a comprehensive story of the legendary master, you will have to get Triple Exclam!!! The Life and Games of Emory Tate, Chess Master.
The Book
Triple Exclam is a collectible that includes 282 pages in 12 chapters and seven appendices surveying the life of Emory Tate. It includes 35 of his games (all annotated) and vintage photos at various stages of his life. The book also includes chapter notes and is fully-indexed. If you are not a chess-player but enjoy biographies, you will appreciate his story.
The premium hardback color version was released in March 2017 and sold out by the fall season. A paperback color version was released in March 2018 and made available through House of Staunton, the book and equipment distributor for the U.S. Chess Federation. Now the book is available once again March 2019 in a black and white version. Admittedly, the book is of lesser print quality than the color versions and the $20.00 price point reflects this.
The black and white paperback is now available via The Chess Drum (button below) and Amazon. The color paperback will be reprinted and available in March 2019 at The Chess Drum, Amazon and the House of Staunton (vendor for U.S. Chess).
Each option offers value as copies ordered from The Chess Drum have the option of being autographed. Amazon Prime customers can take advantage of their free shipping and House of Staunton offers discounts within their wide product catalog.
Triple Exclam can be purchased by following the Paypal button below. A Paypal account is not needed. There is an option to determine the number of copies needed. You will then fill out your mailing information and choose the postal method. For international customers, it is best to order through Amazon's "print on demand" platform here.
Calm before the storm… Emory Tate at 2006 World Open.
Photo by Daaim Shabazz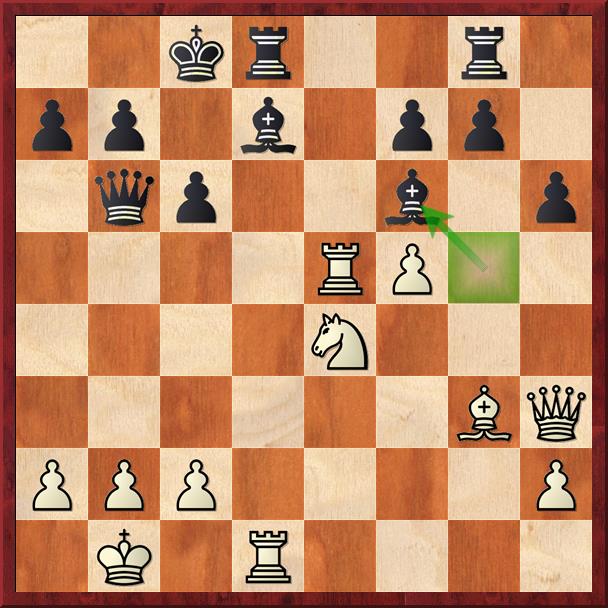 FM Emory Tate-Macon Shibut
(2004 Atlantic Open, Washington, DC, USA)
White to Move (after 25…Bg5-f6)
The Chess Drum, LLC is a publisher of chess news content and literature. The organization's website has continued to demonstrate the universality of chess by covering a variety of topics through news stories, essays, interviews, and photos since 2001. Visit The Chess Drum at thechessdrum.net and follow the beat on Facebook and Twitter!