No #millionairechess for 2017… hopeful for 2018

The Millionaire Chess organization has released a press release announcing that there would not be a tournament in 2017, but there are possibilities for future events. Maurice Ashley and Amy Lee cited lack of sponsorship as the prime reason and appealed to the chess community for assistance in finding support.
Amy Lee working hard to make MC#1 a success.
There have been three wonderful events (2014, 2015, 2016), all relative successes. The first in 2014 (won by Wesley So) had the most glitz and glamour while the second (won by Hikaru Nakamura) added the wildly popular "Confessional Booth" and "Millionaire Square" game show. The last (won by Dariusz Swiercz) was a scaled down version held in Atlantic City, but better conditions and stellar operation… ironically a smaller crowd.
Scene from Millionaire Monday at MC#2!
Harrah's Resort in Atlantic City, New Jersey
Photos by Daaim Shabazz
* * *
Official announcement: No Millionaire Open in 2017
Quite a number of people have written to MC in the past few weeks asking about details for the next event. Unfortunately, due to lack of sponsorship, the decision has been made that there will be no MC Open in 2017. This announcement does not preclude the possibility of editions in future years. The dream of high-stakes events that promote the great game of chess to mass audience remains very much alive and is something the company, particularly co-Partner Maurice Ashley, continues to believe in as a worthwhile cause.
Corporate sponsor
If you know a corporate sponsor who might be willing to work with MC or have any other ideas on how to continue this budding tradition, please let us know. We can be easily reached at contact @ millionairechess.com.
Naturally, should there be any further developments regarding funding and sponsors, we will quickly announce our plans for upcoming years. In any case we will keep you updated via this newsletter and our social media channels. Thank you so much for the continued support.
Thank you
Once again a very big thank you to everyone around the world. 2017 promises to be a very busy year for the partners in the company as both Amy and Maurice will be traveling the world on a variety of exciting ventures. We wish you all the best for the new year and look forward to seeing you once again sometime soon. Much success to you all and thanks for being a part of the Millionaire Chess experience.
Best Wishes,
Amy and Maurice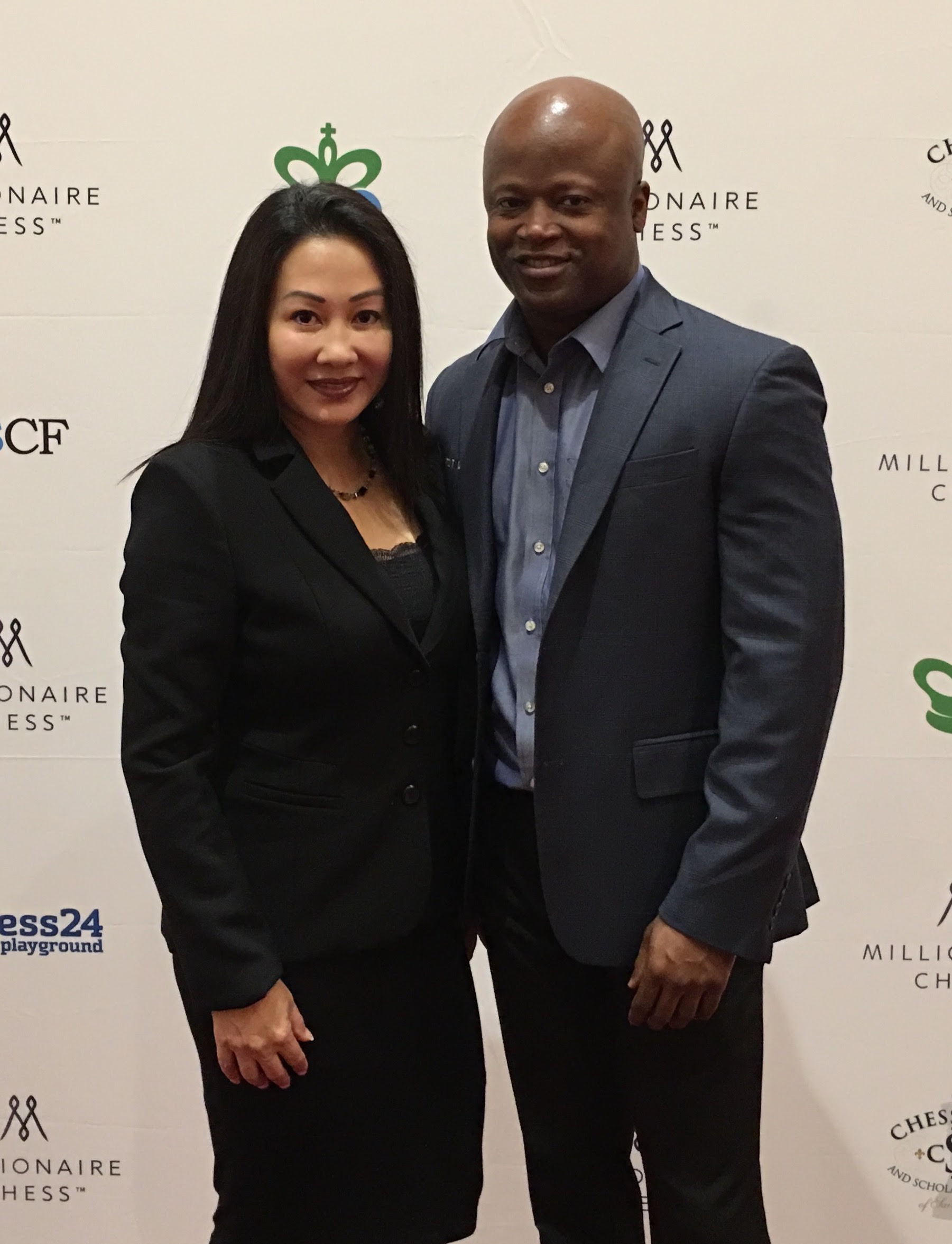 Amy Lee and Maurice Ashley