HBCU Chess Classic on April 22nd!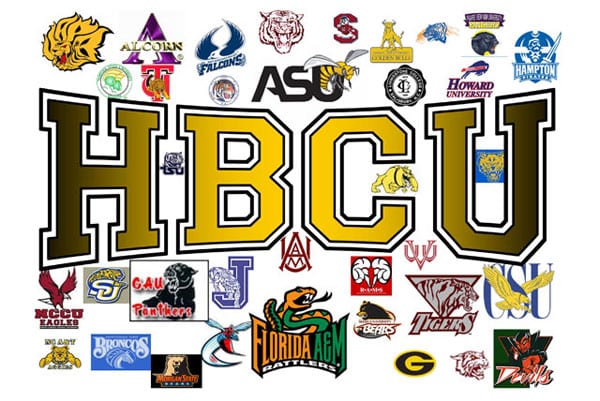 The inaugural HBCU Classic will kick off April 22nd at Morehouse College and hopes to attract students from around the country to network… and compete for glory! The Chess Drum was informed about an HBCU tournament by Jamaal Abdul-Alim and contacted the organizer Shaniah Francis (Spelman College) on LinkedIn.
"I'm Shaniah the vice president of the Black Odyssey at Spelman, we're having the first ever HBCU chess classic at Morehouse with Hampton, North Carolina A&T and Maurice Ashley will be hosting. We would like for FAMU to join us, and for you to write about us on The Chess Drum!
Shaniah Francis, Vice-President of Black Chess Odyssey
Photo by Shaniah Francis (LinkedIn)
The Black Odyssey Chess Society
Francis has on her LinkedIn page as the Co-Founder and Chief Marketing Officer of The Black Odyssey Chess Society. They will host a chess event on the 22nd designed to attract players from different Historically Black Colleges and Universities (HBCUs). Francis told The Chess Drum, "The broader purpose is to establish a connection across every HBCU that shares a passion for chess."
The Black Odyssey organization is listed in the Morehouse College Student Life and Leadership directory. The description reads,
The Black Odyssey (TBO) mission is to construct community and establish a future in which tomorrow's leaders are encouraged to be critical thinkers in all spaces, with a purpose to serve the greater good.

TBO takes a differentiated approach than the traditional RSO and aims to become a society indoctrinated in the study and teaching of chess strategies, and skills. With such minute offerings of chess programs and activities in predominately Black sBchools TBO fundamentally differs from the traditional organization through the offerings of a program strategically focused on chess which has failed to be adequately offered nor maintained by our institutions.

TBO cultivates and ensures a space in which students feel empowered to broaden intellectual capacity and analytical skills. Through chess play, communist interaction and a high growth setting players are expected to become more disciplined and well rounded.
Photo courtesy of Black Odyssey Chess Society

The Chess Drum also talked to the other co-founder and President Alan Cowan who is a senior at Morehouse College. He states that Morehouse has roughly 30 players in the chess club, but apparently has not yet been poised to compete in the Pan-American Intercollegiate tournament. He does envision a similar concept for HBCUs through which a sort of league can culminate into a championship. This may encourage more HBCU teams to compete in the Pan-Ams as Howard has done in the past few years.
Howard University at the 2023 Pan-Am Intercollegiate Chess Championship in Seattle
Photo by Howard Chess Club
HBCU Chess in Perspective
This idea has been posited by various HBCU groups in the past including Howard University, Hampton University, and now Spelman/Morehouse. This event will be held at Morehouse College which is just across the yard from Spelman and next to Clark Atlanta University. There have been strong players to attend these schools. Back in 2008, National Master Kayin Barclay matriculated into Morehouse College and is now Vice President at Advantage Capital.
National Master Kayin Barclay (Morehouse College – Class of 2012)
Photo Kayin Barclay (Facebook)
IM Stephen Muhammad attended Tuskegee University for a short time. FM William Morrison graduated from Morgan State University. This writer attended Clark Atlanta University for graduate school. There have been isolated pockets of chess activity at HBCUs, but it has been hard to sustain for various reasons.
Schools like Howard, Hampton, FAMU, Tuskegee, Morgan State, and Norfolk State have all had stints and more recently Spelman/Morehouse has stepped forward to mobilize this segment of the chess community. There has not traditionally been much chess activity at the Atlanta University Center, but Atlanta was once home to one of the most active clubs in the south. One of the challenges is bridging club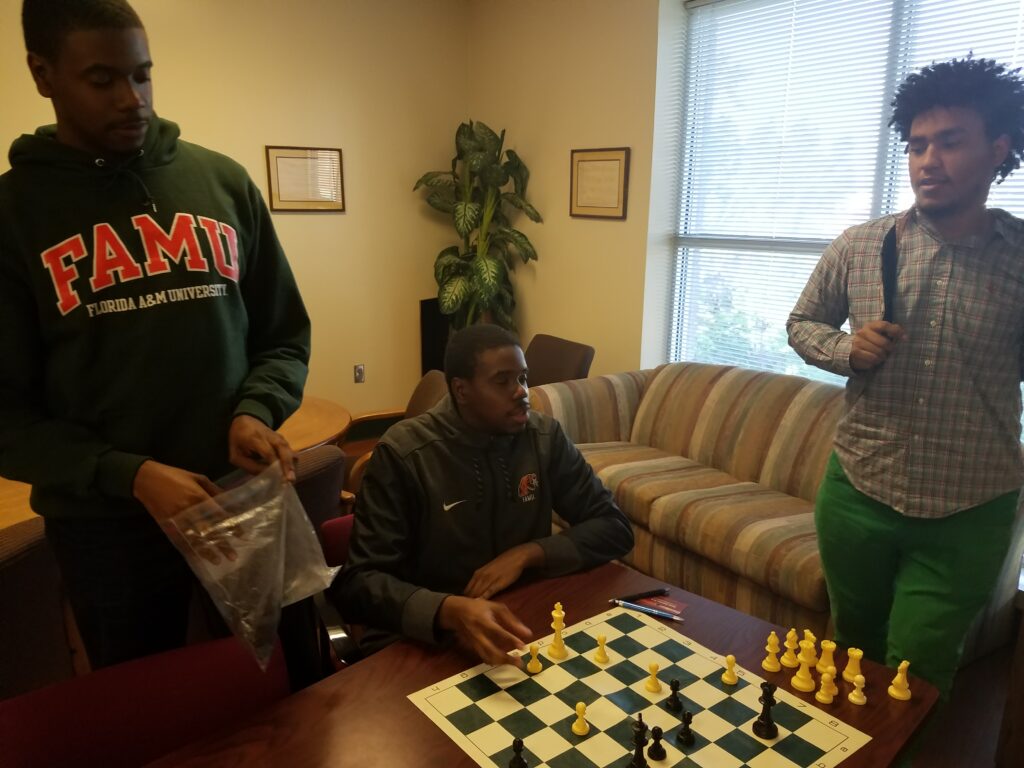 It's been a while since there has been a club at FAMU but there is always chess on campus. The Rattlers hope to be part of the HBCU chess movement. Photo by Daaim Shabazz/The Chess Drum
All Roads to Atlanta!
Shaniah Francis added,
We will be hosting a chess mixer so there will be details sent out about that when I send over the other information. The prizes are trophies and medals. There is a large-sized trophy for teams and a medium-sized award for individuals.
TBO President Alan Cowan mentioned that he has gotten commitments from several schools and that there will be an appearance by GM Maurice Ashley. He stated that there is a registration form and a possibility to provide some financial assistance in terms of transportation for students attending the event. In a recently-released press release, the inspiration was given…
"As a Black-owned Chess Society, it's imperative to recognize the lack of representation of chess in our community, and now it's time to bring critical thinking to these spaces," said Alan Cowan and Shaniah Francis, Founders of TBO. "While there is still much more to be done, creating a chess society and starting at the very institutions that we are in is a step in the right direction, and we are celebrating this concept with a chess tournament to allow students to showcase the skills they have gained from exposure to our organization in a high-growth setting with an even better reward."
The Black Odyssey: https://morehouse.givepulse.com/group/752206-The-Black-Odyssey-Chess-Society