2021 World Chess Championship
Dubai, UAE (November 24th-December 16th)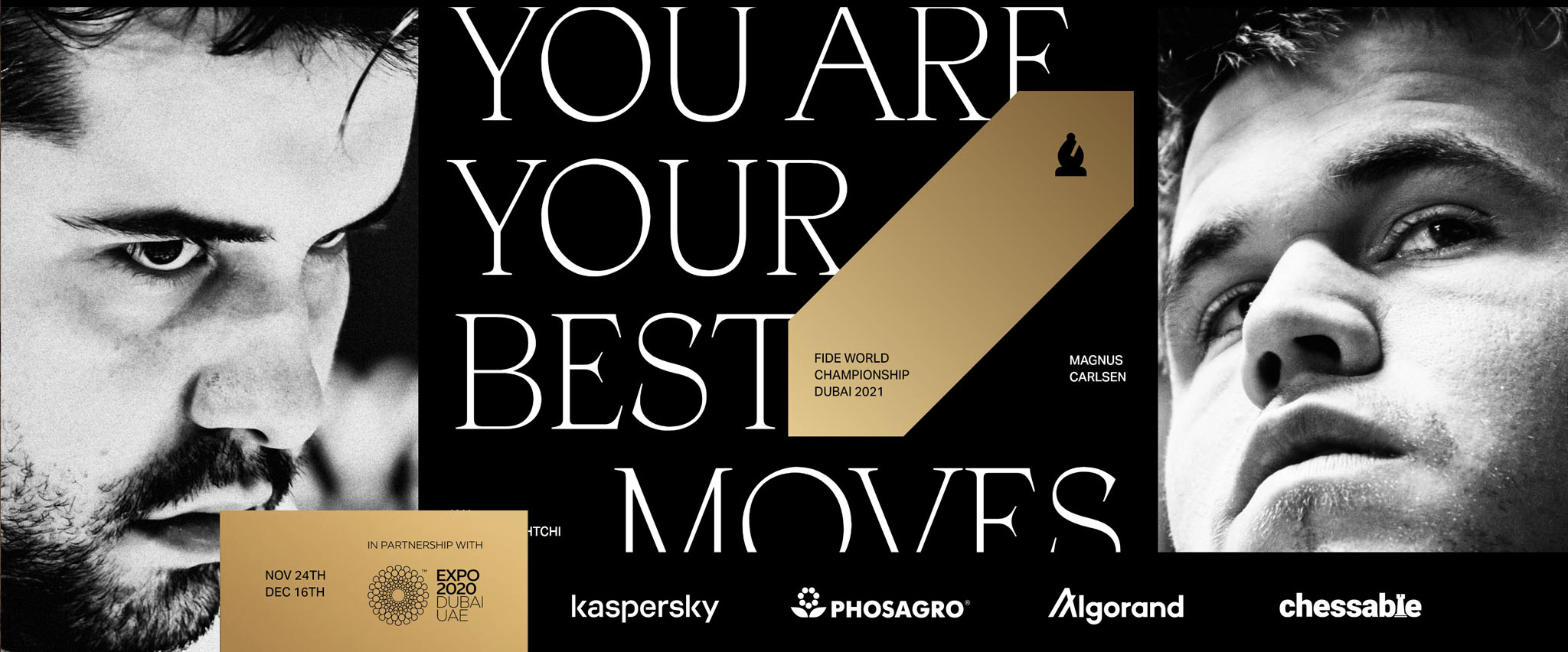 Game 7
Match Score: 4-3
Official Site:
https://fideworldchampionship.com/
2021 World Chess Championship: Game 7
Saturday, 4 December 2021
After epic battle, players settle for quiet draw
The most exciting part about Game 7 came from the above photo by IM Eric Rosen. It's probably how Nepo saw Carlsen after starting their second game of the day. Last night's epic battle, finished at 12:17am after nearly eight hours of play.
In the press conference, there were questions about the fatigue factor, but neither player seem to use that as a reason for the quick draw. The game was rather uneventful after another Marshall, the fourth. The game had no complications and was drawn quickly.
This is not going to be the longest or most exciting game of the match but I think the players are excused after yesterday's slugfest. #CarlsenNepo

— Erwin l'Ami (@erwinlami) December 4, 2021
Game #7 (Annotations by GM Anish Giri for ChessBase)

Video by GM Daniel King
Video by FIDE
Video by David Howell/chess24
Leave a Reply!