2012 John Powell Memorial (Jamaica)



FOR IMMEDIATE RELEASE:
Zachary Ramsay, The Jamaica Chess Federation
February 5, 2011
Davy and James Take John Powell Memorial Chess Open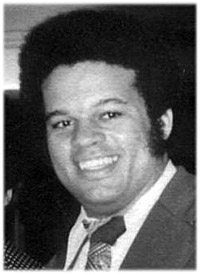 University of the West Indies students Damion Davy and Stuart James tied for first place in the 2012 John Powell Memorial, after both finished on 5 points from 6 games. The tournament which took place January 21-22, was previously called the New Year's Open but has been renamed in honour of National Master John Powell, a founding member of the Jamaica Chess Federation and former president, who passed away in October of 2007.
Notably, James had a remarkable tournament despite losing to National Master (NM) Russell Porter in the fourth round, as he defeated National Masters Andrew Mellace, Brandon Wilson, and Equitable Brown. National Master Damion Davy, who is also the current National Champion of Jamaica, remained unbeaten for the entire tournament and took the gold medal based on tie-breaks. Under 18 Champion Shreyas Smith and National Masters Mark Holness, Porter, Mellace and Myers all tied for third place on 4.5 points.
Winners Damion Davy and Stuart James were members of the UWI-Mona 2011 Pan-Am Intercollegiate team. The UWI Mona Chess Team (standing left to right) National Junior Champion Miguel Asher, Stuart James; (sitting left to right) National Champion Damion Davy and Zachary Ramsay.
Both Davy and James are members of the UWI Mona Chess Team that successfully participated in the 2011 Pan American Intercollegiate Championships in December of 2011. Their continued triumphs further establish the UWI as a rising 'super power' in the sport, both locally and internationally.
Jason Lawson won the intermediate section for players with a Jamaica Chess Federation rating above 1600, with an unbeaten score of 5.5 points, while Ian Ramsay and Shemar Morrison both trailed behind by only half a point to tie for second place. In the amateur section for unrated players, Jason Parkins and Keith Smith both tied for first place with 5 points, however Parkins was awarded the gold medal based on tie-breaks. Malik Thompson placed third with 4 points.
The tournament was sponsored by INC Limited and Christar Villas Hotel.
# # #
About John Powell
"Powell was considered to be an extraordinary chess administrator, who was one of the catalysts for the growth and development of the sport in Jamaica, particularly at the secondary school level during the 1980s and early 1990s. Powell was also one of the strongest players in Jamaica at the height of his chess-playing career during the 1970s and 1980s, achieving the title of National Master in 1975. He was widely considered to be the strongest Jamaican player never to have won the National Championships outright. He tied for first three times, 1973, 1980 and 1988, however, he lost on tiebreak to NM Harold Chan in 1973, NM Robert Wheeler in 1980 and 1988. Powell represented Jamaica at many Chess Olympiads, winning a silver medal for Jamaica on Board Four in the Olympiad of 1984, which was held in Thessaloniki, Greece. Powell was still actively playing up to his untimely passing in 2007."

– Myers, P. (2011, January 29). The Jamaica Observer
John Powell competing in a tournament shortly before his passing.