Hikaru chats with The Chess Drum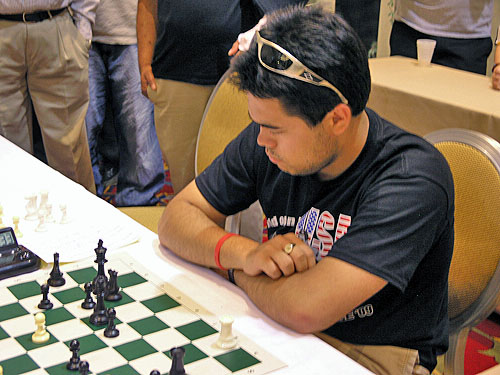 Hikaru Nakamura had just finished playing a tough game with Evgeny Najer in the 7th round of the World Open. After winning the game on move 55, the 21-year old knew that the fate would lie in the hands of players who he had battled earlier. Nakamura had to take two 1/2-point byes for the last two rounds in order to fly to Spain for the San Sebastian tournament beginning with the opening ceremonies on Monday. The Drum's Daaim Shabazz requested an interview and he obliged.
Nakamura has recently become America's top-rated player and won the U.S. National Championship back in May. However, he would have to wait to hear that Viktor Michalevski lost his last two games and Najer would win his last two to pull into joint 1st with Nakamura. Since Nakamura was not present to play the blitz tiebreak, Najer was declared the overall winner.
Nevertheless, Nakamura in good spirits and shared a bit of his tournament fortune with The Chess Drum audience. In this interview, he speaks on his tournament performance, his schedule and future aspirations. Interesting.
Check it out here!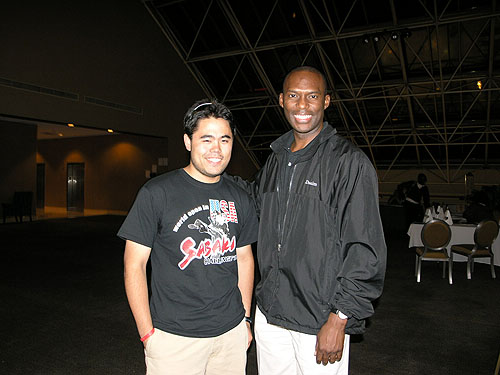 GM Hikaru Nakamura with The Chess Drum's Daaim Shabazz