Ever thought about becoming a Grandmaster?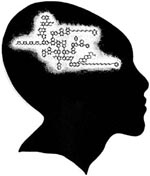 I posted an article in the 65th Square segment on the process of becoming a Grandmaster. It is not an article about improving chess skills, but it details the process. Obviously you have to earn norms and this has its own set of challenges. I did not discuss norms in detail, but depending on your field (and playing three GMs) you have to score a minimum number of points.
The lowest average opposition for a GM norm is 2381. For a 9-round tournament, you would need 7/9 and have to play at least three Grandmasters. However, if you play in a round robin where the average opposition is 2600, you would need only 5/9. The stronger the opposition the fewer the points needed for a norm.
It's much better to play in round robins, but open tournaments are more common. You generally have to have a 2600 performance rating and playing weaker opposition in open tournaments hurts your chances. There is a stipulation that the lowest two opponents' ratings can be raised to 2250 to help norm chances.
The issue in all of this is finding the opportunities for GM norms. Generally you would have to travel to Europe, but the Middle East and Asia have been organizing strong tournaments in the past few years. America has the World Open, but generally opportunities are limited. This means that more creative organizing is needed.
Read, "How do I become a Grandmaster?"