2nd IM norm for Brewington Hardaway!
Just one month ago, we announced Brewington Hardaway's 1st norm for the International Master title. Well… he has earned a second and will need to earn a norm in a Swiss format. This is a new regulation to reduce the chances of earning norms in unethical ways.
FM Brewington Hardaway
Photo courtesy of Hardaway Family
"Brew" as he is affectionately called, came in joint 1st (with Gus Huston) at the Marshall Chess Club Winter IM Invitational. After gaining 24 Elo points toward his FIDE rating, he is closing in on the 2400 minimum standard. He has already eclipsed 2400 in USCF rating after getting his 1st norm. After his recent accomplishment, he promptly went to social media and gave an update.
Got my 2nd IM Norm at the Marshall Chess Club NYC Winter IM Norm Invitational with 7/9 gaining 23.8 more FIDE Rating points. I feel like I played higher quality games this tournament than last time so I am happy.

Results Link:https://t.co/cC2OJK5pln pic.twitter.com/36EgQxVw9k

— Brewington Hardaway (@BrewChess) February 26, 2023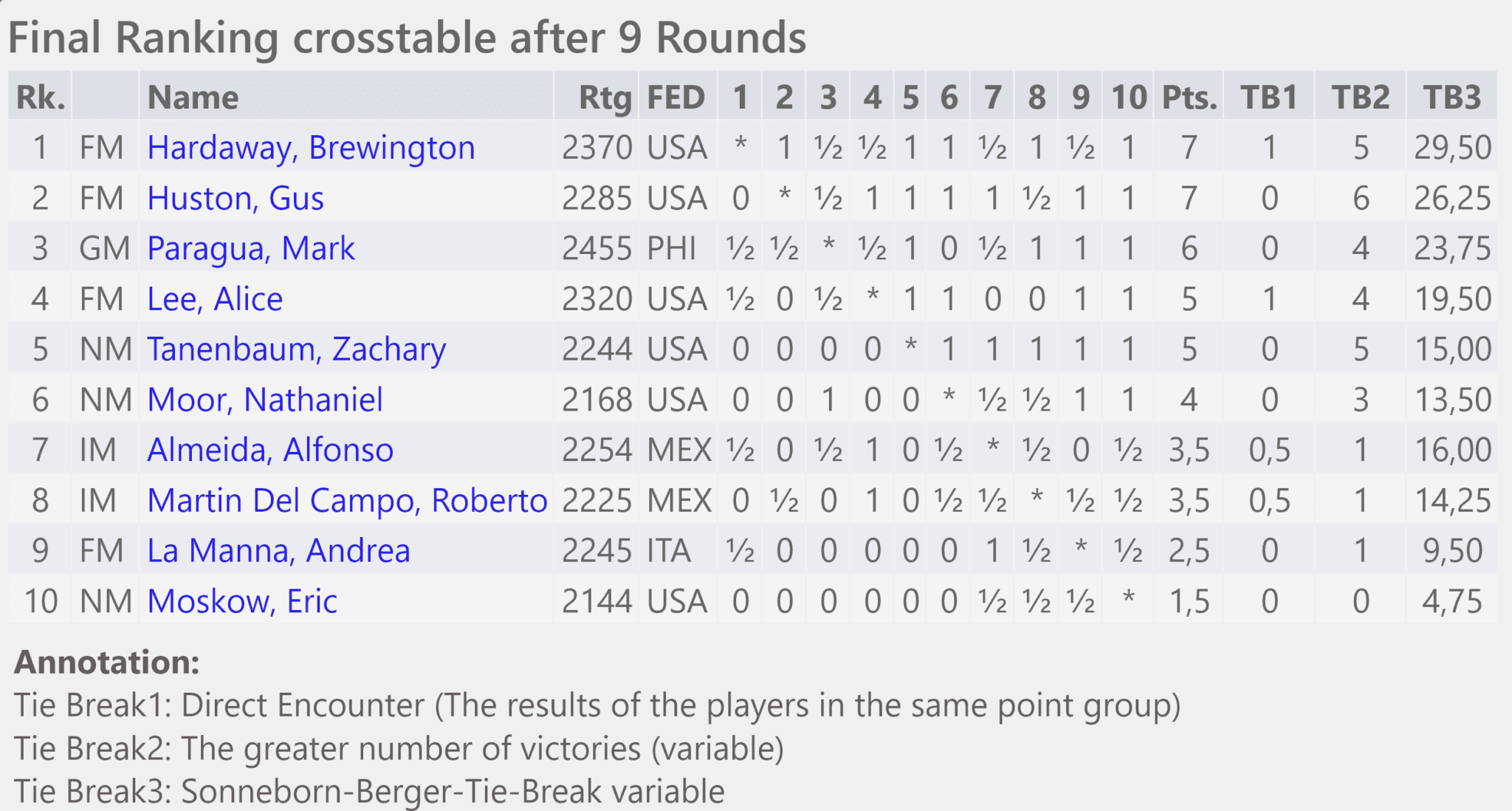 He recently appeared in an interview with IM Kassa Korley discussing his beginnings, progress, and aspirations. He beat his first International Master at age 7 and now he is on the verge of becoming one.
Video by Kassa Korley/Chess.com