Lenhert wins Capital City Chess Open II
The Capital City Open II attracted 31 local players to Tallahassee, Florida in three sections. Florida State University professor Dr. Steven Lenhert won his second consecutive tournament despite losing to Richard Kennedy. The top section had five players, but under-1600 represented 25 players! This is the largest Tallahassee tournament in several years and was organized by Jacob Sperber, a freshman at Rickards High School.
Top-seed Lenhert (2088) was followed by Florida State student Ryan Berg (2044) who were the only two players in the Expert class. Kennedy (1986) and Sperber (1839) were joined by an unrated Oleg Yurchenko who only played the first round, losing to Berg. Due to the small number of players over 1600, they had to resort to playing opponents more than once. The largest section was the under-1600 with 17 players.
The President of the Florida State Chess Club Brandon Pina won with a perfect 4/4. Michael Cattell won on tiebreaks the under-1200 section in a four-way tie. Cattell, Rose Aune, Jackson Sparks, Austin Phillips all had 3/4. Capital City Open II was a great success and a much-needed breath of fresh air for Tallahassee. Chess in the capital city is officially back.
Sperber anticipates Capital City III in a couple of months.
Selected Photos (Daaim Shabazz/The Chess Drum)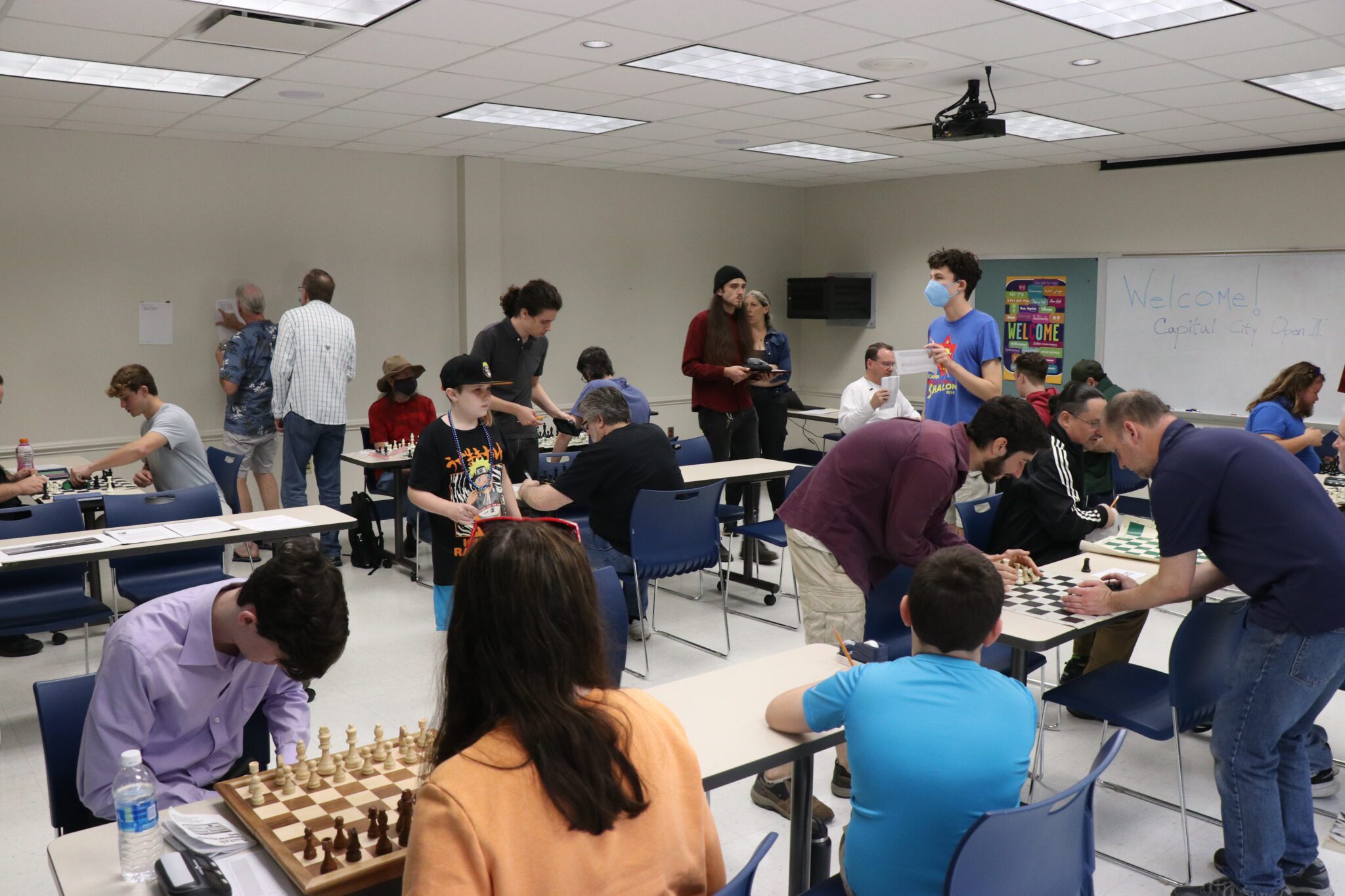 Results: http://www.uschess.org/msa/XtblMain.php?202302258832-14982245
Photos (The Chess Drum): https://photos.app.goo.gl/aRBAWjzWxnKrZshx7