The Chess Drum's first "Beat" video in 2023
Back in 2012, The Chess Drum launched five videos as a test run for the "Drum Beat" segment. Those videos were cutting-edge at the time, but since then a variety of formats have been used to distribute content.
Eleven years ago, the five Drum Beat segments covered the latest website news, and the latest international chess news by visiting various websites, followed by visiting social media sites. At the end, was playing over an exciting game. The format is still relevant and these ideas will be revisited. This first video is a test run and will take shape over time.
Andrew & Tristan Tate took social media by storm. In this podcast,
they were discussing their father, IM Emory Tate, Jr.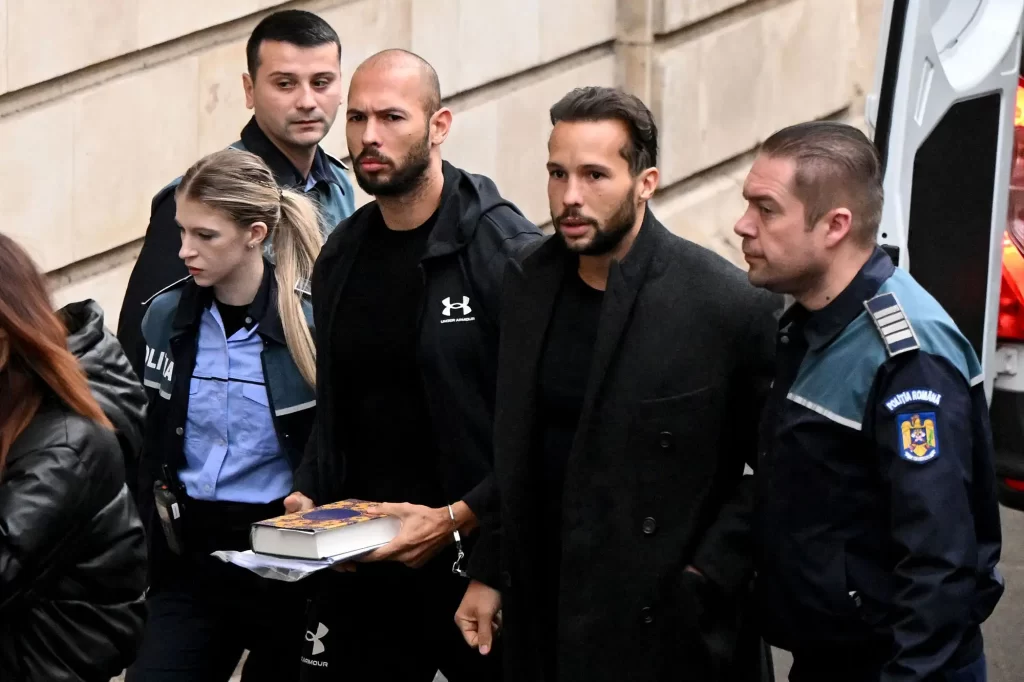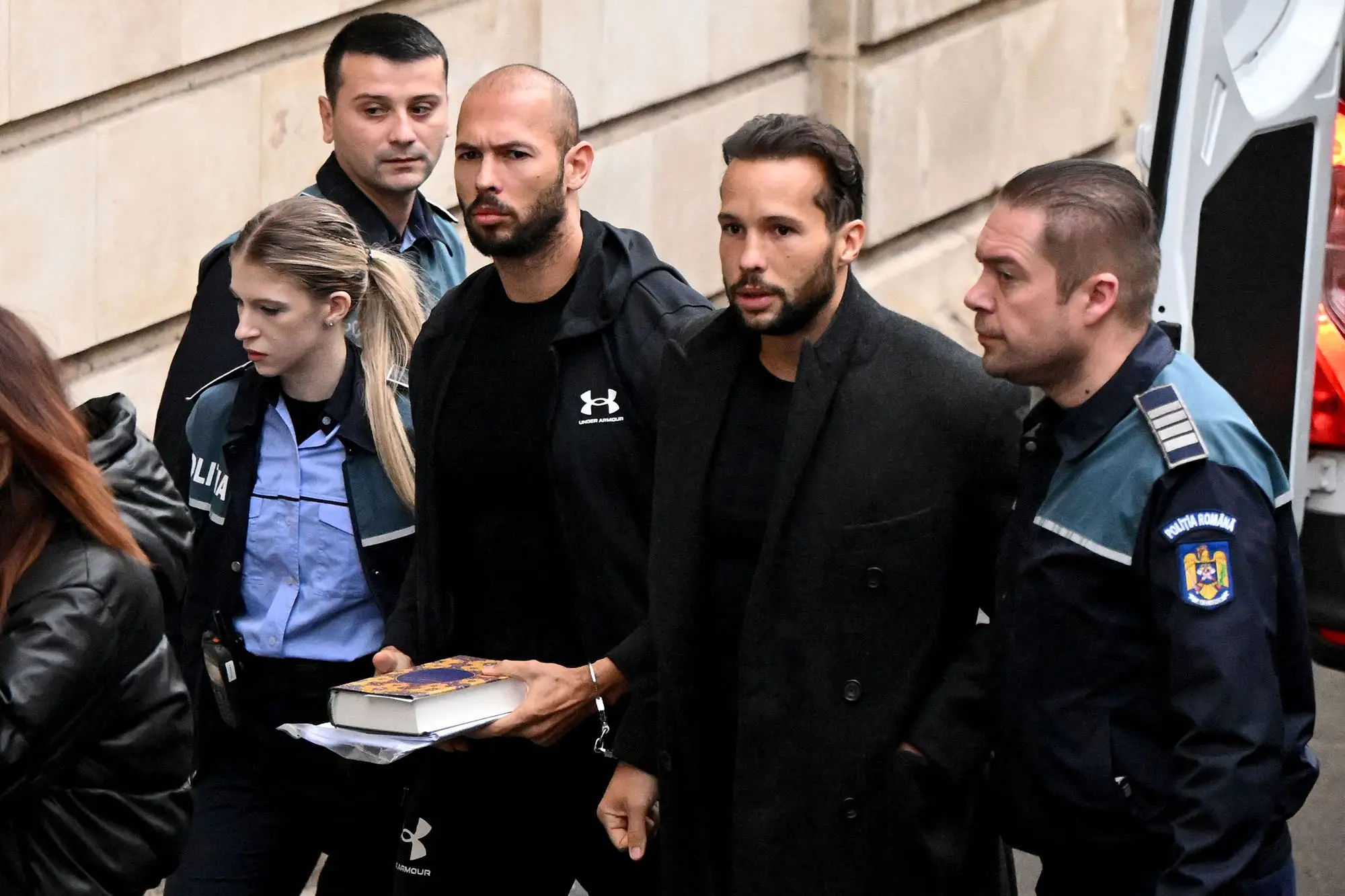 The Tate brothers after being taken into custody on December 29th
in Romania on sex-trafficking charges.
Photo via Getty Images
In the first segment are current events dealing with the 22nd anniversary of The Chess Drum a week ago. There was another cheating controversy that included an expletive-laced tirade by GM Baadur Jobava… viewer discretion is advised. Most of this Drum Beat segment features Emory Tate and his sons. The man of the Triple Exclam fame is perhaps more popular than ever.
Andrew and Tristan Tate have become social media stars and very wealthy espousing their philosophy of manhood excellence. This has also made them targets given their provocative views in the "manosphere" landscape. They have recently become embroiled in a scandal that has landed them in a Romanian prison. Lots of requests have come to The Chess Drum about the Tate family. We discuss it in the first edition.

Enjoy!
Video by Daaim Shabazz/The Chess Drum