Round 2, Game 1
Thursday, 15 July 2021

COVID strikes Indonesia… Susanto Megaranto retires match with Caruana
Aronian withdraws due to tonsilitis, fever
The lead story of the FIDE Grand Prix is players having to submit to COVID protocols. Indonesia Grandmaster Susanto Megaranto was on move 15 against an unmasked Fabiano Caruana when the arbiters informed him he had tested positive for the coronavirus.
GM Susanto Megaranto (Indonesia)

The test arrived late and the arbiters decided they had to whisk Megaranto away to protect the health of the players. Fortunately, he was wearing the recommended (but not required) face-covering. Caruana retired to his hotel room as a precaution. On the official website, it read,
The FIDE World Cup organizers confirm that one of the players has tested positive for Covid-19. The result of this test was known while he was playing his second-round game.

In line with the tournament's public health and safety protocol, the player and has been asked to immediately leave the playing area, and his game declared a loss. The player in question was wearing a face mask during the game, and he has been placed in quarantine.

His opponent, who was also requested to leave the playing hall immediately, will now undergo additional medical screenings, and will be tested again tomorrow as scheduled.
There's more…
Grandmaster Susanto Megaranto is the third member of the Indonesian delegation to test positive to Covid since arriving in Sochi for the chess World Cup. The Head of Delegation Kristianus Liem was diagnosed first, then the two male players. Both female reps appear to be fine.

— Ian Rogers (@GMIanRogers) July 16, 2021
and…
However, in order to not risk the safety of other players they have decided, in agreement with the organisation, to withdraw from the second game of the second round. As a result, their opponents, Harika Dronavalli and Valentina Gunina, will advance directly to the third round.

— International Chess Federation (@FIDE_chess) July 16, 2021
This is indeed a tragic development with four Asian players having to miss their chance at competing. Some suggested that Megaranto could have gotten a "false positive," but the truth is that he missed an opportunity to compete against a high-caliber opponent. In a preceding case, Mikhail Antipov tested positive during the Russian Championship and had to retire.
In another World Cup development, Levon Aronian had to resort to health and safety protocols after developing a fever not related to COVID. He will also withdraw. It is not known if the affliction is COVID-related. There is also no data on how many players had been vaccinated or whether the afflicted players were vaccinated.
Levon Aronian is out of the #FIDEWorldCup! https://t.co/e8FPsezU7J #c24live pic.twitter.com/EqWjqo3Yvq

— chess24.com (@chess24com) July 16, 2021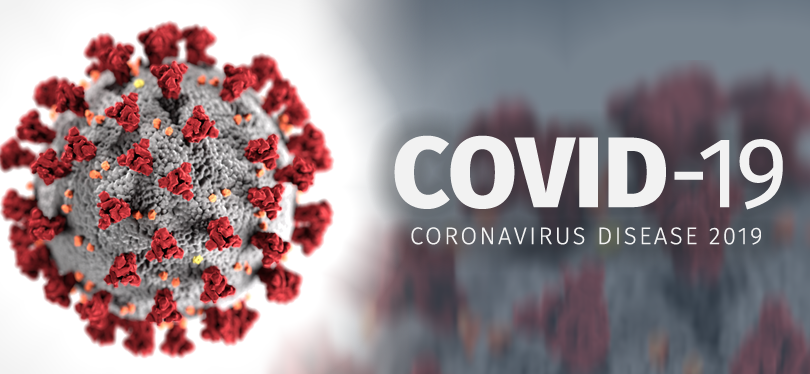 The incident ignited a firestorm of criticism from fans on social media. There was a question as to why Megaranto was not notified before the game. The exam arrived after the start of the round and thus interrupting the game became unavoidable.
Have restrictions been eased too quickly? The other question dogging the organizers was the mask policy. With more than 200 men and women in the complex, the wide majority are not wearing face coverings of any sort. Some argue that there should've been a mandatory mask policy. All of a sudden, Abhimanyu Mishra's full mask & shield don't appear as ridiculous as some were saying.
Abhimanyu Mishra came ready to fight… both his opponent and COVID. While he lost to Baadur Jobava, he was prepared to defeat COVID. Photo by Anastasia Korolkova
Onto the action…
Despite today's news, chess fans were excited to see the "big guns" at the board again. In the past year, there had been so much online activity that there was a bit of fatigue. After receiving the "Fair Play Svetozar Gligoric Trophy" sportsman award, Magnus Carlsen started the tournament in fine fashion.
Video FIDE Chess
Of course, Caruana got the walk-over, but most of the higher seeds won. India had massive success in the first round with all 12 competitors advancing to the second stage. One national player Adhiban Baskaran is known for his affable nature, but in this game against Neuris Delgado he showed his fangs.
Video FIDE Chess
Egypt's Bassem Amin won a technical game against Hovhannes Gabuzyan of Armenia. If he closes tomorrow's game with a win or draw, he will be the first from the African continent to advance to the third round. There is an apparent error in the game score as 35…Rb7?? hangs the rook outright. Nevertheless, the game was won in a few moves.
The other remaining player in the Open Section was Abdelrahman Hesham who is paired with Romanian Constantin Lupulescu. Unfortunately, there wouldn't be any of the magic from the previous match. In fact, Lupulescu got a winning advantage after 27.Rxb7! Qxb7 28.Bxd5. Black would be down a pawn and the pawn structure was in shambles. In the end, the black king would end up in a mating net.
A beautiful game here by the Argentinian!
IM Irine Sukandar
Photo by IM Eric Rosen
In the women's even, Aleksandra Goryachkina won a nice game against the American player Gulrukbegim Tokhirjonova. Several Russian players, including Valentina Guinina won their first games as the strong Russian contingent look to make a long run in Sochi.
Her opponent was Irine Sukandar of Indonesia. As mentioned earlier, Sukandar will not play her second game, so Guinina will advance. India's Dronavali Harika will also have the same result with Medina Aulia of Indonesia.
Games (Open)
Games (Women)
Video by FIDE Chess
Video by ChessBase India
Critical Links: official site, YouTube, Twitter #FIDEWorldCup2021, Results
5 Responses to "2021 FIDE World Cup: Round #2"
Leave a Reply!