Queen of Katwe adjusting to College Life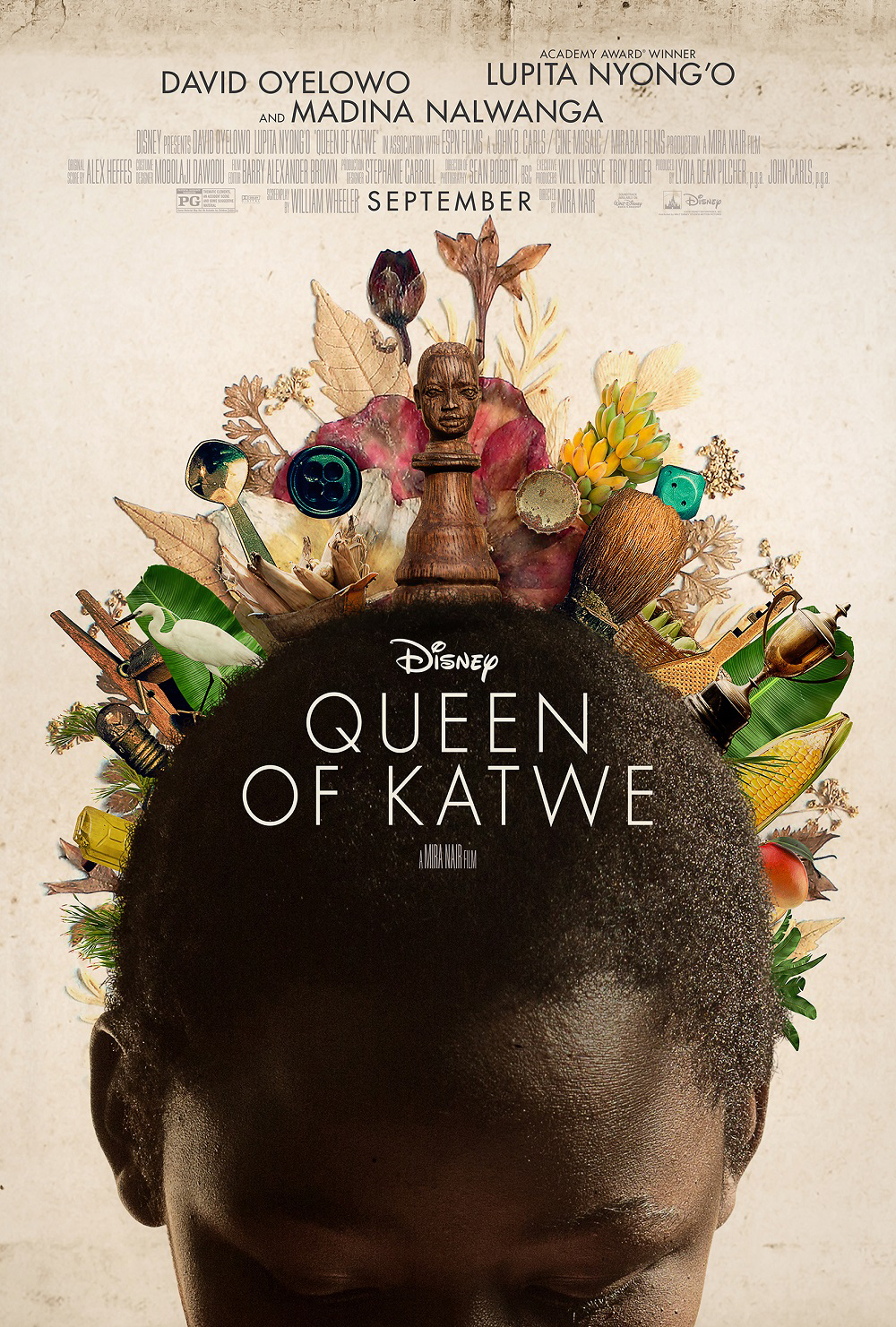 Five years ago, a book was released titled, "Queen of Katwe." The book, written by Tim Crothers, received rave reviews. It highlighted the life of a 9-year old Ugandan girl who became enthralled with chess after following her brother to a club meeting. For others it would become a way for a meal, but for Phiona, it would become a passion and path to better life. Indeed. Today, Phiona finds herself on the campus of Northwest University as an incoming freshman.
After the book, life suddenly became overwhelming as Phiona was traveled the world telling her story. She went on a 33-day tour in the U.S. and ultimately drew the attention of Mira Nair. Through a web of relationships, Nair had previously met Lupita Nyong'o and decided that she would be perfect for the role. The Academy award winner read the script and signed onto the project.
Robert Katende breaks coconut on first day shooting #queenofkatwe w remarkable #lupitanyong'o in my beloved Kampala pic.twitter.com/PgTIIVwfvm

— Mira Nair (@MiraPagliNair) April 9, 2015
Robert Katende breaking a coconut in celebration of the start of filming. Director Mira Nair (center) and Lupita Nyong'o (right) look on. Photo courtesy of https://www.facebook.com/maishafilmlab
Two years later, the movie was released September 30th, 2016 with great fanfare, but received a tepid response. Many thought it was a movie about chess. Some thought it was "slum-shaming" while others were disappointed that Phiona's playing level was only average. None of these groups got it right. This was not a movie about chess, or Phiona's rise to the top of the chess world. It was a story about triumph.
Now in 2017, she has enrolled in Northwest University, outside of Seattle, Washington. It is an unlikely place for a girl from Katwe, Uganda. She is one of the few from his poor town to attend formal studies. Her life has been changed. Phiona met Elliott Neff, a long-time chess instructor in Bellvue, Washington… just outside of Seattle.
Neff made contact with the Dr. Joseph Castleberry, President of Northwest University, who then offered both Phiona and Benjamin Mukumbya a scholarship to the university. It was a laudable gesture, but the two students could not manage the living expenses. Both were featured in the movie "Queen of Katwe," but the Disney movie took a big loss at the box office. Both students are seeking to raise addition funds for expenses.
Link: https://q13fox.com/2017/10/14/queen-of-katwe-receives-help-for-costs-to-attend-northwest-university-in-kirkland-during-chess-tournament/