Blitz Battles at Chicago's Lion's Paw!
Chess is poppin' in the Windy City. Despite the negative media attention surrounding crime in the city, chess is creating positive vibes on the south side. While the Chicago groups frequents the McDonald's on 95th and Halsted, they also host other events at the Lions Paws Martial Arts School. Daniel X Jones, a 2100-rated player and a martial arts instructor, holds periodic blitz tournaments at his dojo and in January 34 area players came out to cross swords. There is a new crew in town, but some old faces from decades past still remain.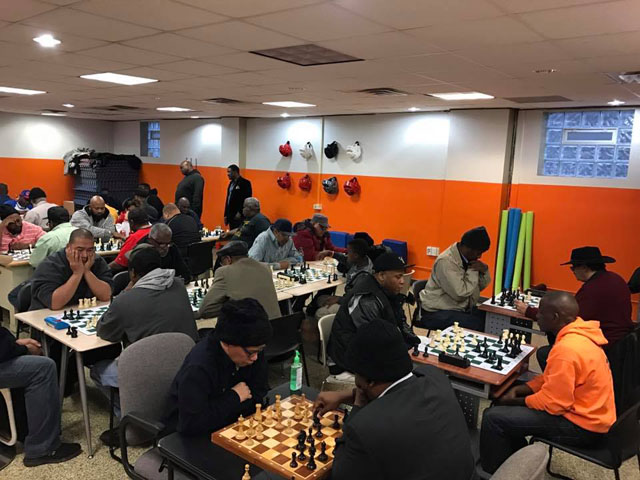 January blitz tourney at Lion's Paw, 7928 S. King Dr., Chicago, IL 60619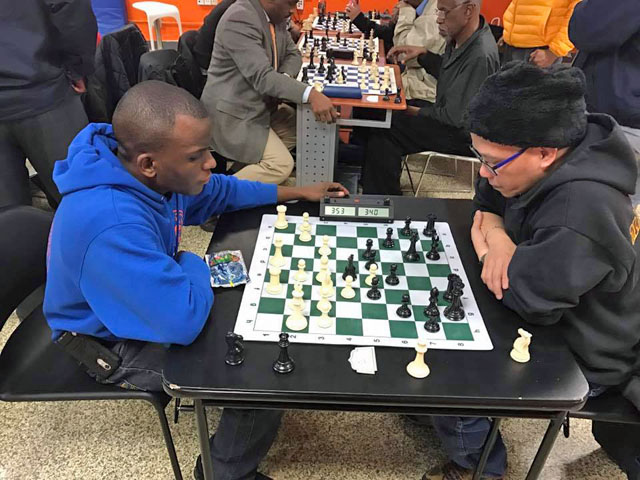 Daniel X Jones vs. IM Angelo Young
One Chicago stalwart is Marvin Dandridge who is still considered the "sheriff" on the south side. Affectionately known as "Uncle Marv," the career social worker has been a motivating force with other hopefuls such as Tom Murphy and veteran Sam Ford. Expert Sedrick Prude also adds to the mix. IM Angelo Young played in and won the January tournament. There will be another 10-round blitz tournament at Lion's Paw April 15th with a three-game 15-minute match between Young and Dandridge.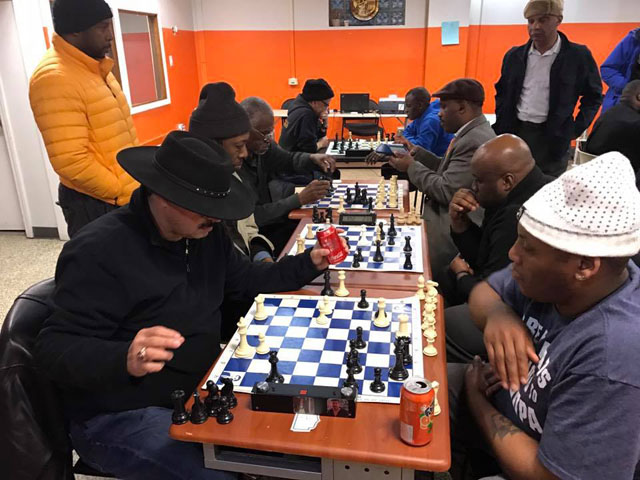 The tournament attracted more than 30 players and was a rousing success!
The next one…