Maurice Ashley formally inducted into U.S. Hall of Fame!
Maurice Ashley has been a fixture in American chess for three decades. Born in 1966 in St. Andrew, Jamaica, Ashley's story is well known to the chess public. However, he has become a household name in how he has represented chess in these years. What makes Ashley unique is his excellence in several aspects of chess. Most inductees are noted for one particular activity while Ashley has achieved excellence in competition, coaching, commentating, writing books, producing instructional software and lastly promoting tournaments. It is rare to have an individual involved in such a variety of chess activities and then excel.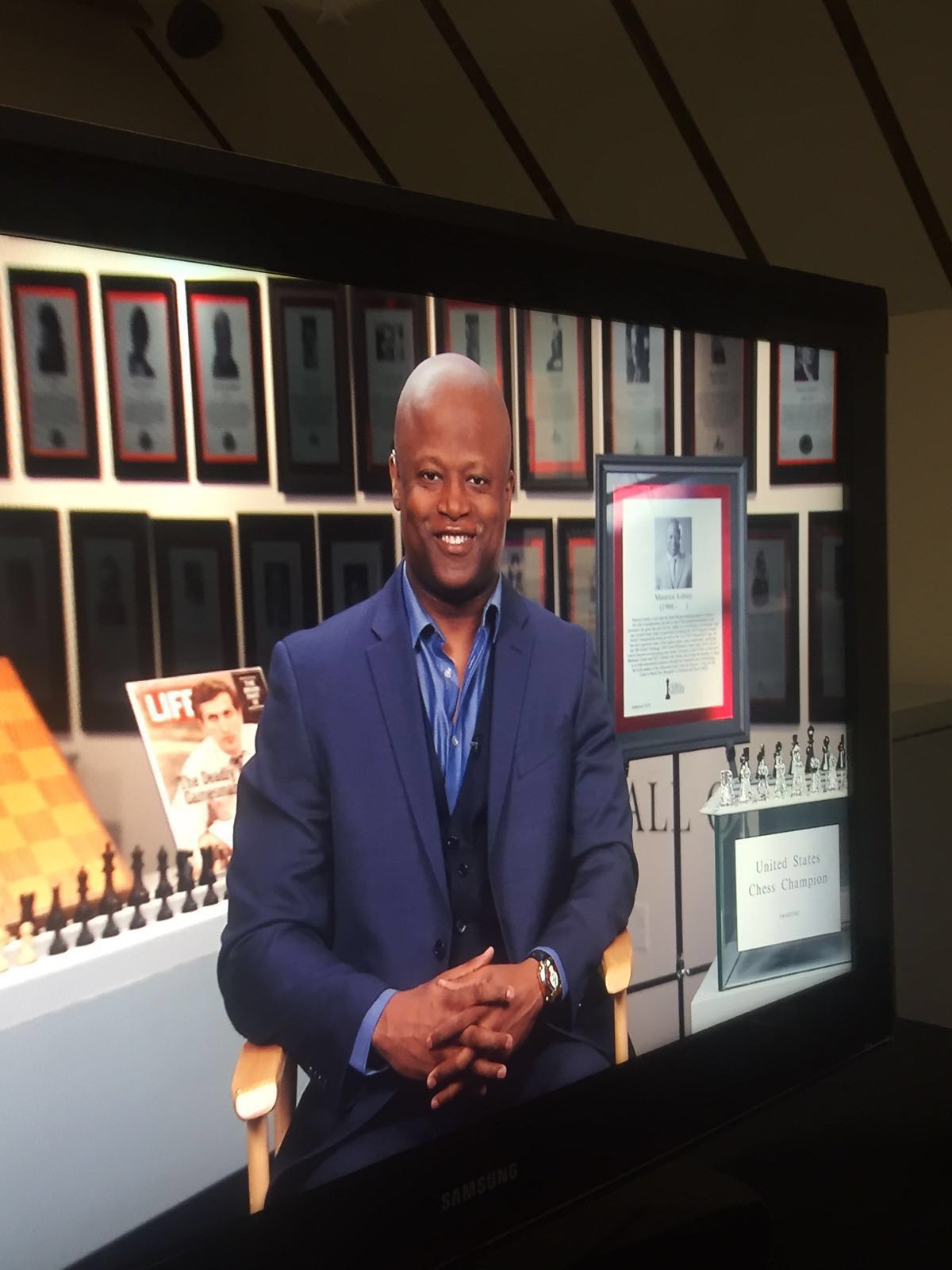 Maurice Ashley at the World Chess Hall of Fame
Photo courtesy of Maurice Ashley.
On April 13th, Ashley was inducted into the U.S. Chess Hall of Fame on a clear Wednesday afternoon among a distinguished audience of chess luminaries and guests. The guests included his mother, his sister and his daughter. Who could have ever thought that a "late-bloomer" like Ashley would one day graced the hallowed halls of legendary chess figures? Ashley admitted that being the world champion was not one of his lofty goals since he had sights on promoting chess in various platforms. He has done just that. While his story is well-known, he had to field a barrage of interviews about his evolution.
It goes without saying that being such a trailblazer comes with a high profile which Ashley has held with distinction. Being the "first" in so many categories has set the bar for youth who seek to excel in any number of areas. One does not have to be a top-level Grandmaster in order to make an impact. Ashley has proven this will now for eternity be recognized for his contributions.
Maurice Ashley's Induction Ceremony Speech
Video by World Chess Hall of Fame.