Jamaica's mourns chess pioneer Dr. Hope Anderson



JAMAICA CHESS FEDERATION

TRIBUTE TO DR. HOPE ARTHURINE ANDERSON


2 June 1950 – 24 March 2016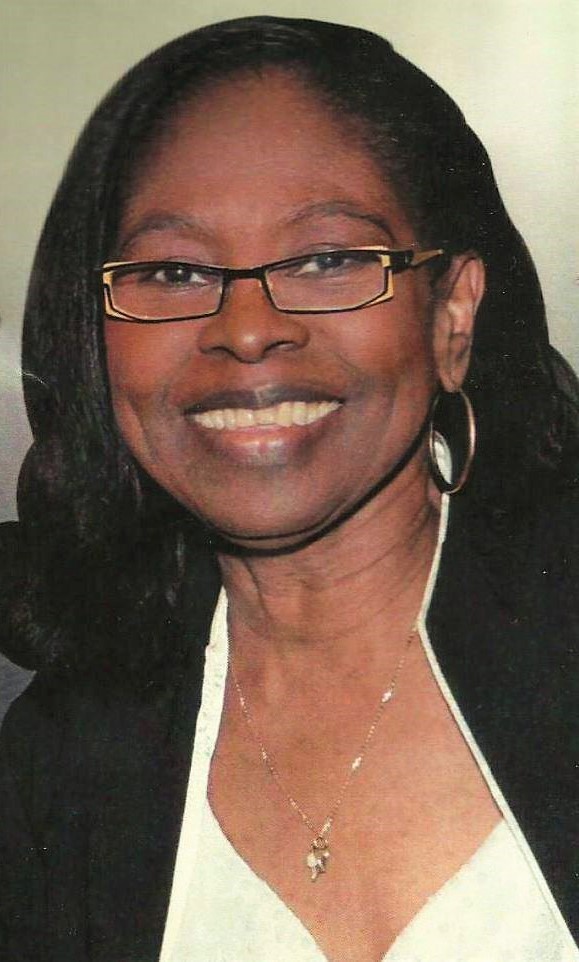 It is an indisputable fact that Jamaica is one of the greatest countries in the world with accomplishments in various spheres of endeavour ranging from, inter alia, the arts, music, the sciences and sports.
One who made a sterling contribution in the sporting arena for her country was our beloved Hope Anderson who, like Star Trek's Starship Enterprise, went where no other Jamaican female Chess player had gone before….
Hailing from Portland, that pristine of Jamaican parishes, and from what would later prove to be a family of outstanding individuals, Hope took to Chess relatively early and eventually became a solid, well-rounded player.
She developed steadily and more than held her own against male opposition long before the famous Hungarian Polgar sisters (Susan, Sophia and Judit) made it popular for women to play against men.
Indeed, Hope blossomed as it became eminently clear that Chess (once the game of kings but now the king of games!) was an excellent fit for her. One of her outstanding performances was in the 1977 Jamaica Civil Service competition when she made tremendous progress, surprising many (except herself!) going all the way to the final before succumbing to one Bertram Scott.
Hope, a medical practitioner by profession, in stark contrast to the dictates of the Hippocratic Oath, did serious damage to life and limb on the Chess battlefield inflicting numerous defeats upon her opponents.
This was not surprising as she was a student of the game and a patient, strategic competitor. She read voraciously, assimilating and digesting Chess theory which she willingly shared with many of the younger awe-struck female players.
Although she defeated a number of good male players and became the first female to play in the "Men's" National Championship, it was against the members of her own sex that her star truly shone brightly.
Jamaica Federation President Ian Wilkinson
delivering a eulogy of Dr. Anderson.
An early member of the JCF, Hope created history when she became Jamaica's first National Women's Champion in 1973, four years after the Jamaica Chess Federation was established and one year after the JCF became an official member of FIDE, the International/World Chess Federation.
So profound was her dominance over her female counterparts that she won the first six (6) Jamaica Women's Championship titles, registering further victories – 1976, 1982, 1983, 1984 and 1985. Although her streak was audaciously broken by Claire Clarke in 1986, Hope reclaimed the throne in 1987 notching her seventh victory with ooooomph!
Her undoubted class as a chess player, her esprit de corps, leadership skills, sense of humour, humility, equanimity of mind, dignified bearing, calming presence, indefatigable spirit and many other qualities inevitably led her along the path of representing her country on the highest international stage – the World Chess Olympiad – the zenith of international team chess competition.
She cemented her place in the pantheon of Jamaica's sporting legends in 1984 when, as National Women's champion, she led Jamaica's women as they debuted at the Chess Olympiad in Thessaloniki, Greece. There was a feeling of inevitability about this landmark sojourn which Hope was to replicate via more Olympiad outings in Dubai, United Arab Emirates (1986), again in Thessaloniki (1988) and Novi Sad (in the former Yugoslavia -1990).
At the Olympiads many realized that she was not an easy opponent to face as she acquitted herself admirably. Hope motivated her colleagues who supped at her table for inspiration especially one Christine Bennett who won a silver medal in Novi Sad, 1990 – scoring 6/7 as the board 4 or reserve player. To date she is the only Jamaican female player to win an Olympiad medal!
She also rendered yeoman (woman) service to the JCF by serving as a secretary of the JCF; being team doctor on trips abroad and serving as chaperone and mentor to junior players during international competitions overseas – including Ryan Simons (her nephew) and Jomo Pitterson – and providing invaluable assistance to others such as John Tobisch.
Dr. Hope Anderson (center) at the 1986 Chess Olympiad in Dubai, UAE.
Although she "parked her pawns" after her last competitive JCF event in December, 1996, she remained an inspiration and role model to many chess players, especially females. The current successful crop of Jamaican female chess players doubtlessly have stood on her shoulders. These include Deborah Richards-Porter, the first Woman International Master in the English-speaking Caribbean and other Jamaican women champions such as the young phenom WFM Rachel Miller, WCM Ariel Barrett and the reigning women's champion WCM Annesha Smith, respectively.
The path she blazed for women's chess in the region bore significant fruit in 2010 when the Jamaica Women's team created history by winning its category at the Chess Olympiad in Khanty-Mansiysk, Siberia, Russia.
Her accomplishments on the chess stage are nothing short of remarkable having regard, inter alia, to her obligations to her family, the many professional responsibilities she had to discharge and the serious physical challenge she had to endure due to an illness which, in her inimitable fashion, she kept to herself and which she fought doggedly in the style of her many chess defences.
Having made her transition, she will now be enjoying many games with local titans such as Enos Grant, John Powell, William Roper, Alfred Thompson, Orrin Tonsingh and Humphrey Gayle and former world champions such as Vera Menchik, Jose Capablanca, Bobby Fischer and Mikhail Tal (all of blessed memory) who went ahead of her to set up the chess pieces and tables!
Frederick Cameron (former president of the JCF); Dr. Hope Anderson and Ian Wilkison QC at the JCF's inaugural Hall of Fame Awards Ceremony held on September 26, 2014. Photos courtesy of Jamaica Chess Federation.
Dr. Hope Anderson, medical doctor; pioneering chess player par excellence, chess administrator, chess coach and mentor, Jamaica, the region and the Chess World in general are indebted to you for your immortal contribution to Chess and its glorious history.
The Jamaica Chess Federation extends condolences to Hope's family and friends and although, understandably, we share your grief and mourn her passing, we prefer to celebrate the life of this great daughter of the soil. We will forever cherish her memory and a tangible way in which this will be done by the JCF is by re-naming the annual tournament for High School girls in her honour.
Having regard to what Reverend J.J. Williams said earlier, her soul will rest in peace and will be illuminated with that divine, perpetual light.
………………………………………………………
Ian G. Wilkinson QC
President, Jamaica Chess Federation
April 6, 2016
East Queen Baptist Church,
Kingston, Jamaica