Darrian Robinson @ U. of Chicago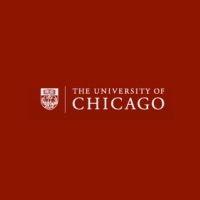 Most of the Drum readers will know of Darrian Robinson who first appeared on these pages as a young scholastic player making a great impression. She was one of the many bright young stars coming out of the New York area. Back in 2006, Darrian was headed to Batumi, Georgia Republic to represent the U.S. in the World Youth Championship (under-12).
That year she also competed in the Pan-Am Games in Ecuador and another Pan-Am in Columbia. She also competed in Antala, Turkey in the World Youth (under-16). These experiences certainly provided the Brooklyn native with great educational and cultural exposure.
After taking up chess as P.S. 308 and her later successes at famed I.S. 318 (Brooklyn), Darrian prepared for college while remaining active on the chess scene. She regularly competed at the Marshall Chess Club, but also competed at the World Open annually and reached her rating peak of 2100 (as it stands today). Her mother, Cenceria Edwards, has been a motivating force in her chess pursuits.
After graduating from Packer Collegiate Institute, she gained acceptance into University of Chicago where she is an economics student and will be competing on the top board at the Pan-Am Intercollegiate tournament. She still hopes to improve in chess, gain the title of National Master along with other ambitious plans.
Darrian Robinson at the 2012 World Open in Philadelphia.
Photo by Daaim Shabazz.
Over the holiday break, I was able to ask her a few questions about her experiences.
Interview with Darrian Robinson
What has been the most difficult adjustment you have had to make both in Chicago and at U of C?
The adjustment to the University of Chicago has been pretty smooth. I guess my adjustment was so easy because I attended summer camp every summer at similarly top ranked schools such as Princeton, and Vassar. I also went to a very demanding high school that prepared me very well for college level work. It also helped that I had been dreaming about college since the day I entered 9th grade, thus I had a very positive outlook on everything – dorm life, independence, the education itself.
What are your favorite classes thus far?
I really enjoy my French class. I love the language and my professor is awesome. My least favorite course would be Humanities. I am enrolled in a course called "Reading Cultures." We read T.S. Elliot's The Waste Land, Zora Neal Hurston's, Mules and Men, and Hussain Haddawy's translation of The Arabian Nights along with a plethora of secondary texts. All of the texts were meant to give insight on different cultures through literature. Although I enjoyed reading the novels and learning about different types of people, the essay topics were vague which made the course less appealing.
I am also taking calculus. I am doing very well in the course and will continue on to a higher level next quarter. For the next quarter I will pick up an economics course called "US Labor and History".
There are many famous landmarks and museums in Chicago. Which sites have you been able to visit so far?
I don't really get to leave campus much because I'm always pre-occupied with school activities. But so far I've been to the Art Institute and downtown Chicago. Being a New Yorker I am sorry to say that Chicago deep-dish pizza is the best type of pizza. The most famous pizza chain in Chicago is Giordano's; the food here is great, but it's a 40-minute wait for the pizza because they make it to order. I have also seen the outside of President Obama's old home, which is five minutes away from the campus. President Obama used to be a law professor at the University. His children also autographed a table at a restaurant on campus that they used to eat at. The restaurant is set up where anyone can scribble or carve their names in the tables.
Barack Obama as a law professor at U of C.
What is the chess scene like at University of Chicago? Is there a strong team this year?
I am the highest rated player on the team, but we do plan to compete in the college Pan-Am tournament that is held at Princeton this year. I am preparing for the tournament and I plan on doing pretty well.
What are your aspirations in chess and professionally?
After college I plan to attend graduate school. I'm not really sure whether I will attend law school or pursue a PHD, but both are appealing options.
In terms of chess I would like to become a master as soon as possible. My rating is currently 2100, which means that currently I am the highest rated female African American chess player. After I reach that step I plan to still be very involved with the game depending on if my academic studies allow it.