Williams wins 9th grade title!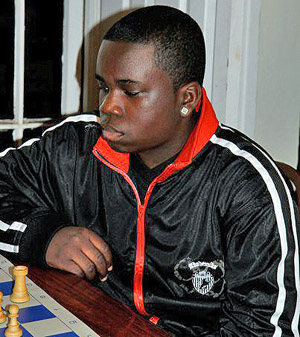 Justus Williams of Bronx Center of Science and Mathematics won the 9th grade section of the K-12 Championship last weekend in Orlando with a blistering 6/7. He ended in a virtual tie with Andy Shao, but with superior tiebreaks. Williams had beaten Shao in round four. The Bronx native is now on track to become one of the the most decorated scholastic players in American history.
Williams, one of the subjects of the hit documentary, "Brooklyn Castle," won his first four games before drawing his next two games and ending the tournament by beating former IS-318 teammate Issac Barayev. Top seed Josh Colas drew with his friend Williams, but was upset twice including his final game to Shao. He finished with 4.5/7.
Link: https://uschess.org/tournaments/2012/k12/?page=RESULTS