Photo 1
Blitz Battle in New York!
A blitz match and several "Drum Majors" (Black Masters) watching attentively.
Four are IMs. Do you know them? Photo by Daaim Shabazz.
Photo 2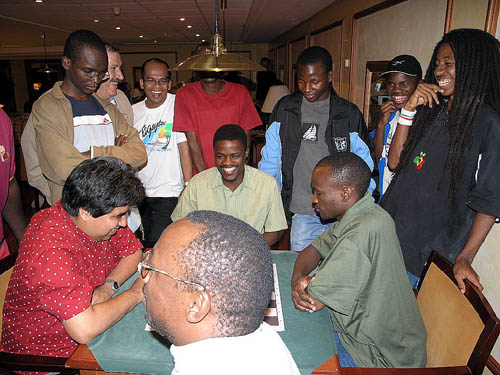 Who got next?
Another blitz session with a nice crowd. The player on the right is Steven Kawuma of Uganda. Ignatius Njobvu of Botswana has the cap on. Chess players from Africa will recognize others… including the person in the foreground who was making everyone laugh. By the way, who is the brother with the dreadlocks?? Photo by Daaim Shabazz.
Photo 3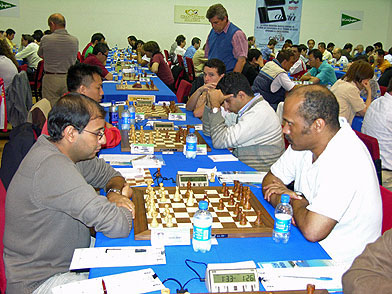 Legendary Match-up in Spain!
Most people visiting this site will certainly know the player on the right. Who is he playing? Photo by Photo from calviafestival.com.