2022 Chess Olympiad: Round #5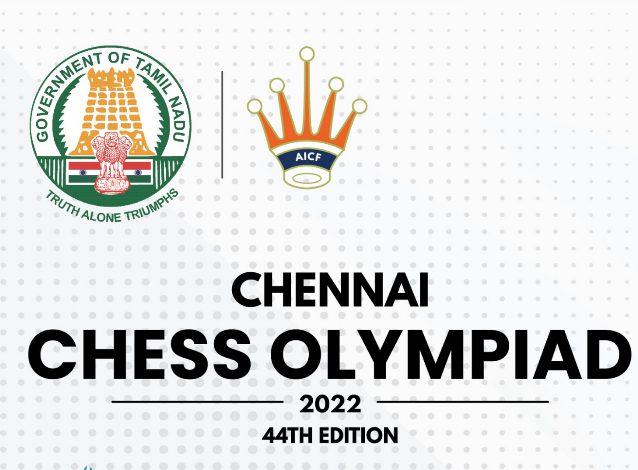 2022 Chess Olympiad: Round #5
Tuesday, 2 August 2022
INDIA 2
Sitting: Baskaran Adhiban
Standing (L-R): Rameshbabu Praggnanandhaa, Dommaraju Gukesh, Nihal Sarin
Nearing the halfway mark, there are a few surprises at the 44th Chess Olympiad in round #5. India 2, the team of phenoms and a bronze medalist lead the table with a perfect score. Along with Armenia, they are on 5/5 with a whopping 96 board points. Armenia only has 77 board points. Another team of phenoms from Uzbekistan has 4.5/5 and 84 board points, India 1 has 4.5/5 and 79, USA 4.5/5 and 77, Cuba 4.5/5 and 72.5, and Iran with 4.5 and 71. The importance of this will be apparent much later.
India 1 won by a narrow margin of victory with Arjun Erigaisi winning against Romania. India 2 repeated the score but R. Praggnanandhaa lost his first game a day after a miraculous save. D. Gukesh has simply been demolishing everyone in his path and is on 5/5 and 3296 TPR. According to 2700chess, he is now #27 on the live rating list. His win over Alexi Shirov shows just good his technique can be.
The Americans got back on track after being held yesterday by Uzbekistan. They scored another narrow victory over Israel. Leinier Dominguez carried his new team to victory and he is now sitting on +3. Fabiano Caruana has yet to taste victory and is on -1. The good thing about team events is that if one player on the team is out of form, then others can offset. Both Levon Aronian and Wesley So drew their games. Look for the U.S. to try putting up some 4-0 scores. They play Iran in round six, which minus Alireza Firouzja (who immigrated to France) will still be a tough battle.
The Overachievers
Parham Maghadsoodloo is the next test for the U.S. No longer in his signature vests, he means business. Photo by David Llada.

Iran beat Turkey 3-1 on the strength of the bottom boards. They had a date tomorrow with the U.S., a team that has struggled without Hikaru Nakamura. Cuba has started to make their way to the top of the field with a big win over Azerbaijan. Cuba's chess culture is very rich and despite losing Dominguez and Lazaro Bruzon, they have continued to perform at high levels. Carlos Albornoz Cabrera, a 21-year old played a powerful game against Rauf Mamedov, who has been as high as #33 in the world. Here is how Albornoz handled the Azeri's Sicilian.
While Zambia was crushed by Norway 3.5-.5, the story was Gillian Bwalya playing his second World Champion. Bwalya played Vladimir Kramnik in the 2013 World Cup. Kim Bhari raised the intriguing question of whether he was the first African to play a sitting world champion. One has to go to OlimpBase to do some searching to find that in the 1964 Olympiad, the Soviet Union played the Republic of South Africa.
The Soviets touted Tigran Petrosian (world champion), Mikhail Botvinnik, Vassily Smyslov, Paul Keres, Leonid Stein, and Boris Spassky as a reserve! That would be a total of four world champions playing against South Africa, a country going through turbulent times in the struggle against apartheid. Nevertheless, for Bwalya, it was certainly a great honor to be able to play two champions and include these games in the annals of one's biography.
Zambia living the dream at #ChennaiChess2022 – wins against Denmark and Egypt and now top board Gillian Bwalya gets to play @MagnusCarlsen in round 5. All your friends from the #GibChess Battle of the Sexes are rooting for you, Gillian! ??? pic.twitter.com/P8XSo2u7eU

— John Saunders (@johnchess) August 2, 2022
Heavyweight Battles
Other teams in the hunt are Uzbekistan who smashed Slovakia 4-0. The Netherlands rebounds from a loss beating Canada the same 4-0 score. These results set the stage for intriguing battles before the famous Bermuda Party, some with political overtones.

India 2 – Armenia
Uzbekistan-India 1
USA-Iran
Cuba-Spain
Poland-Serbia
Women's Section… India, Georgia, and Romania on top
Here at The Chess Drum, the prediction was Kazakhastan, India 1, and Poland. So far these three teams are still in the hunt along with the usual suspects Georgia (#2) and Ukraine (#4). Romania is a surprise (#5) and Azerbaijan joins the six undefeated teams. India 1 still appears to be in great form winning over France. India 2 fell to the heavily-favored Georgia.
There were a couple of upsets: Romania over Poland and Peru over the U.S. Irina Krush was destroyed by Ann Chumpitaz in a Sicilian that went totally wrong. It was an instructive lesson for Sicilian players, but a bitter pill for the Americans.
Will Kazakhstan be able to break through?
Photo by Lennart Ootes
Kazakhstan toppled a resurgent Cuba with Zhansaya Abdumalik winning over Valdes Ordaz and Guliskhan Nakhbayeva handing Yaniela Forgas her first loss. So round six features:

India 1-Georgia
Romania-Ukraine
Azerbaijan-Kazakhstan
Serbia-Poland
Netherlands-France

We do notice that Serbia is playing Poland in both the Open and Women's!
Full Broadcast (05:38:51)
Video by FIDE
Photo Expressions
Magnus Carlsen against Gillian Bwalya in Round #5
Photo by Lennart Ootes
Fy Rakotomaharo (Madagascar)
Photo by Lennart Ootes
Laura Unuk (Slovenia)
Photo by Lennart Ootes
Paula Rodriguez, a lieutenant in the Colombian Army
Photo by Mark Livshitz
Alfred Chimthere (Malawi)
Photo by Mark Livshitz
Alinasab Mobina (Iran)
Photo by Stev Bonhage
Indian Dance Troupe
Photo by Stev Bonhage