Somalia finalizes team for 2022 Olympiad



The Somali Chess Federation had successfully finalized the Olympiad qualifying chess tournament that was held in Mogadishu between 17/05/2022 to 22/05/2022. The event was organized in a professional manner and 10 chess players had participated in the tournament.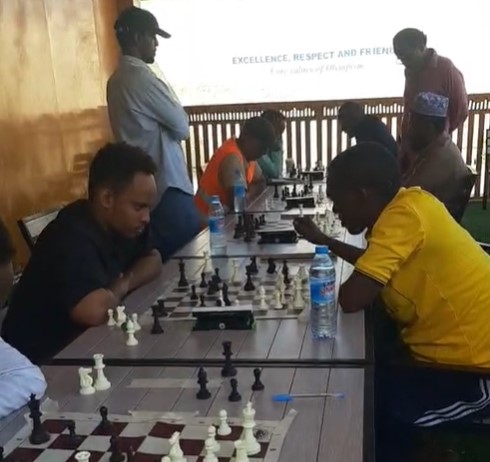 CM Ali Farah 1st, FM Omar Abdulrahman 2nd, CM Islam Shiekh 3th, and Mohamed Ahmed 4th, finished their 2022 Olympiad qualify chess tournament with wins in the final round on Saturday. All other players failed to qualify.
The top three players jointly led the olympiad qualifying tournament with 6.5/9 points and Mohamed Ahmed managed to get 6/9 points.
These four qualified chess players together with another Somali chess player, qualified by default are looking forward to take part in the upcoming 2022 Chess Olympiad in India.
~Abdukhadir Nor Mohamud